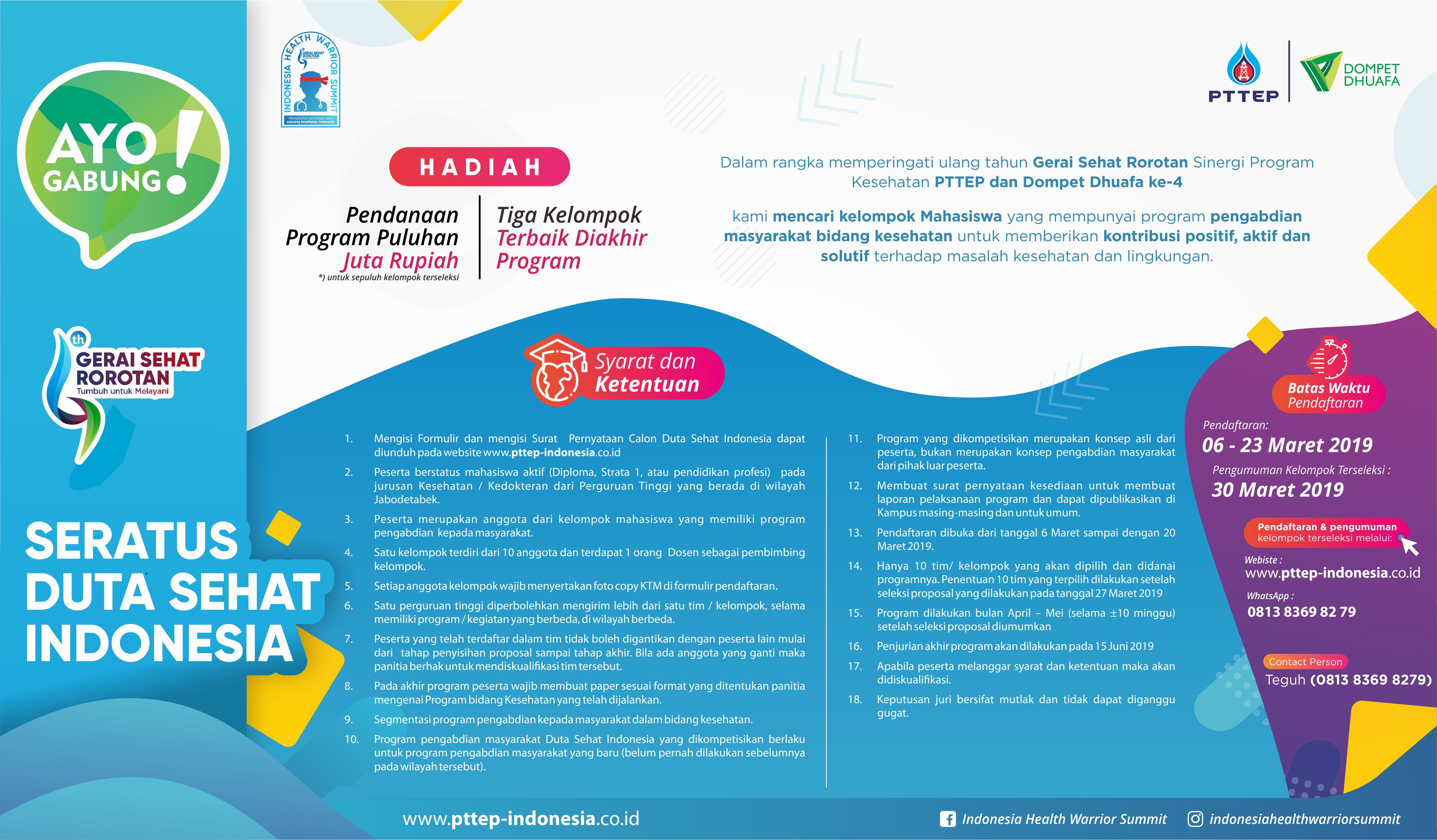 Duta Sehat Indonesia
SERATUS DUTA SEHAT INDONESIA
Seratus Duta Sehat Indonesia is reorientation, synergy and optimization of service activities to the Student community, in contributing positively, actively and solutions to health and environmental problems.
One hundred Healthy Ambassadors of Indonesia have the objectives, namely:
Encouraging solution-based creativity to students as agents of change.
Synergy and optimization of the role of students in providing strategic usefulness and having a long-term impact on the community.
With Target and Activity Objectives:
10 (ten) Groups of students from Universities in the Jabodetabek area that have community service programs.
The expected output of activities are:
There are activities that produce solutions to problems in society and the environment in the health sector.
Changes in people's lifestyle towards health and the environment
Publication of results in the form of program reports.
Download registration form here
Related Content