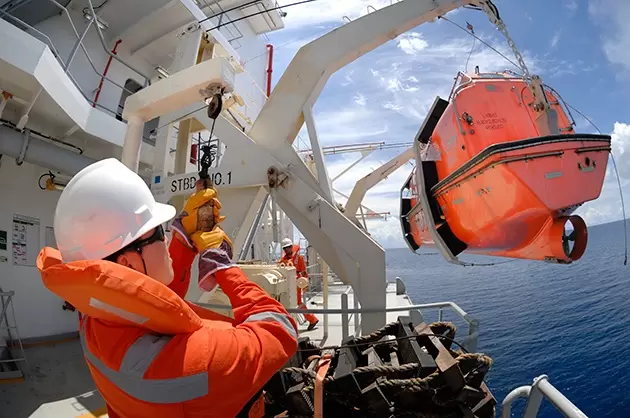 About SSHE
PTTEP and other business enterprises worldwide focus more and more attention on Corporate Social Responsibility in the way we conduct business. At PTTEP, an integral component of this improved business process is in the area of Safety, Security, Health and Environment (SSHE).

PTTEP's ultimate SSHE goal is to conduct its activities without undue impact on the personnel and properties of the company and its contractors, the general public and the environment. At PTTEP our personnel merit our highest priority and we encourage our people to take collective responsibility for delivering improvements to SSHE practices in their respective workplaces.

To minimize the number of accidents and losses, PTTEP has established improvement schemes to continually enhance the efficiency of its SSHE management. We believe that the achievement of an effective safety culture is a vital element of achieving and maintaining satisfactory standards of SSHE performance.
SSHE Vision and Missions
Vision
PTTEP will be a zero incident organization and the energy partner of choice where SSHE is regarded as a license to operate.
Missions
To achieve zero incidents through personal and process safety management.
Recognize the contribution of SSHE towards competitive performance and innovation for long term value creation.
Comply with the SSHE management system which is subject to continuous improvement, and seek opportunities for SSHE transformation.
Prepare for and respond effectively to emergencies, crisis and security-related events.
Create a generative SSHE culture that is based on leadership at every level including contractors and where everybody understands the crucial importance of SSHE risks.
Achieve top quartile SSHE performance in the exploration and production industry.
Safety, Security, Health and Environment Policy (SSHE)
SSHE is a core value for PTTEP. Adherence to safe operating standards is required to ensure the safety and health of everyone involved in our operations and communities where we operate, environmental protection and the security of our people and assets. A lifecycle SSHE management approach is required. A generative SSHE culture will help to achieve our vision of being incident free with the key objective of sustainable development.
PTTEP shall:
Work to achieve and sustain a generative SSHE culture driven by accountable leadership and involvement of all employees and contractors. Fundamentally SSHE performance is a line management accountability.
Set measurable SSHE objectives, key performance indicators and targets that are used for continuous improvement for top quartile performance.
Recognize compliance obligations with all applicable SSHE laws wherever we operate or the requirements of the PTTEP SSHE management system, whichever is the most stringent.
Manage personal and process safety risks by identifying, analyzing, evaluating and treating them using the as low as reasonably practical principle (ALARP).
Work with contractors and suppliers to achieve PTTEP's SSHE requirements.
Continuously reinforce employees and contractors right to use of the Stop Work Authority (SWA).
Apply Management of Change principles to administrative, organizational and engineering changes to ensure risks remain as low as reasonably practical (ALARP).
Improve SSHE performance by investigating and learning from incidents and implementing audits and reviews.
Plan and prepare for emergencies and crises by providing resources, training and holding regular drills and exercises.
Promote employee and contractors health as part of an effective health management system.
Reduce greenhouse gas emissions aligned with the pathway to a low carbon future.
The successful implementation of this Policy requires total commitment from PTTEP employees and contractors at all levels.