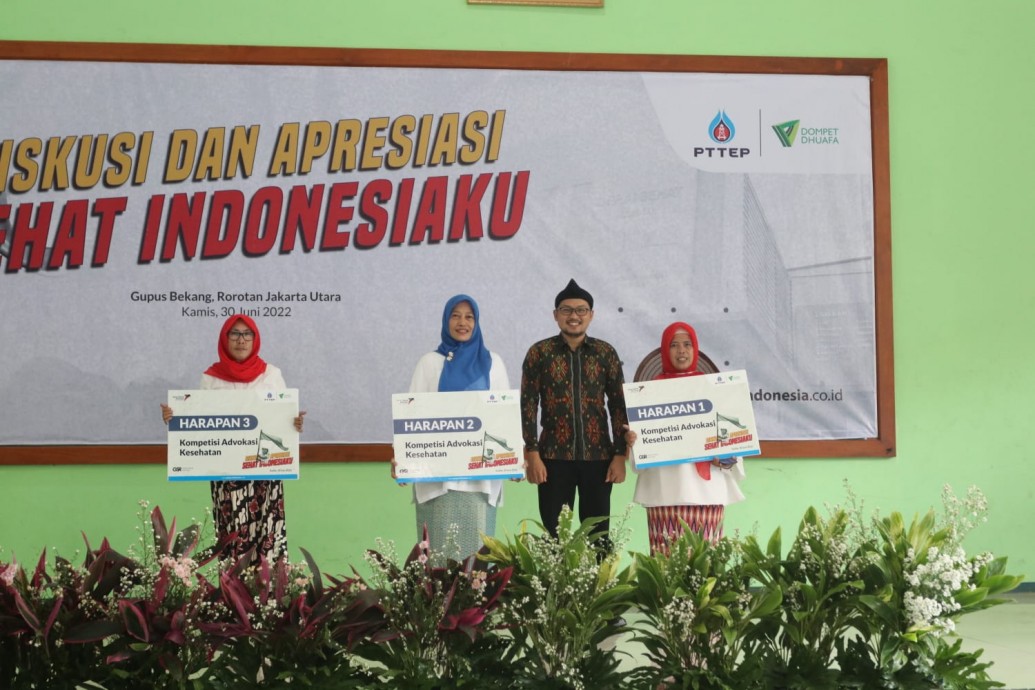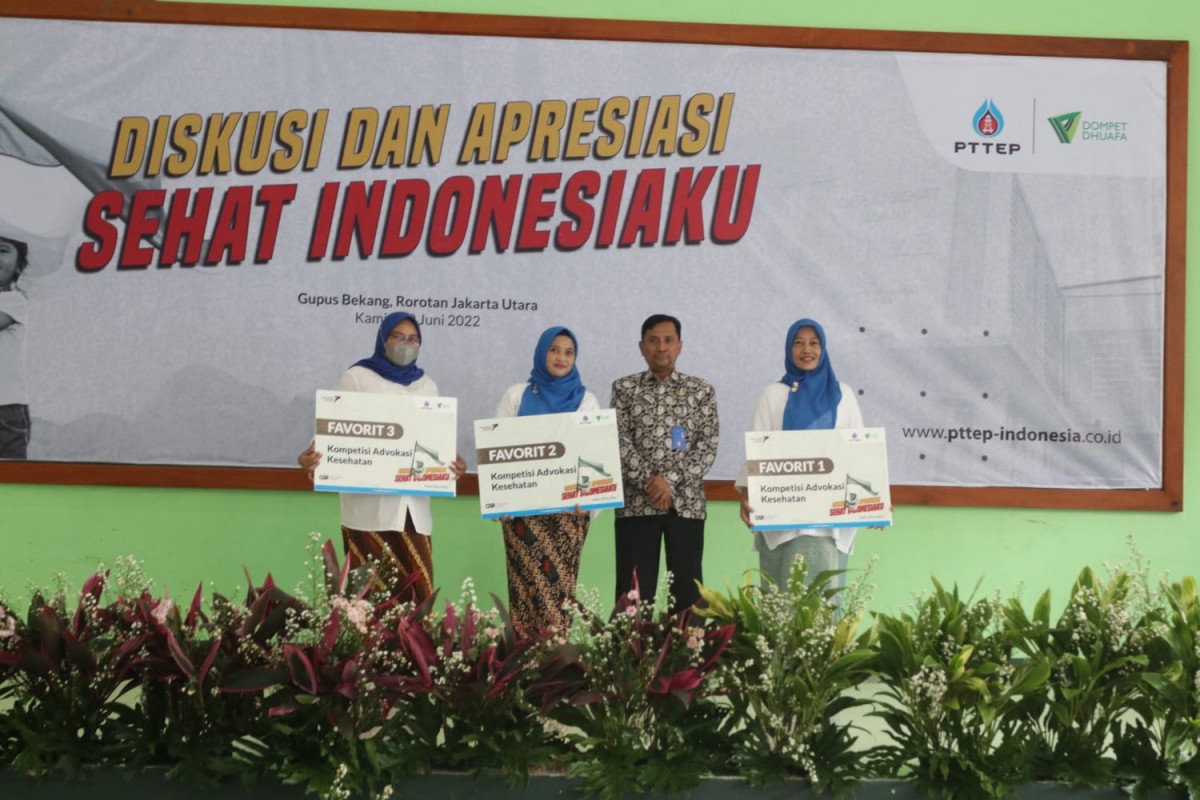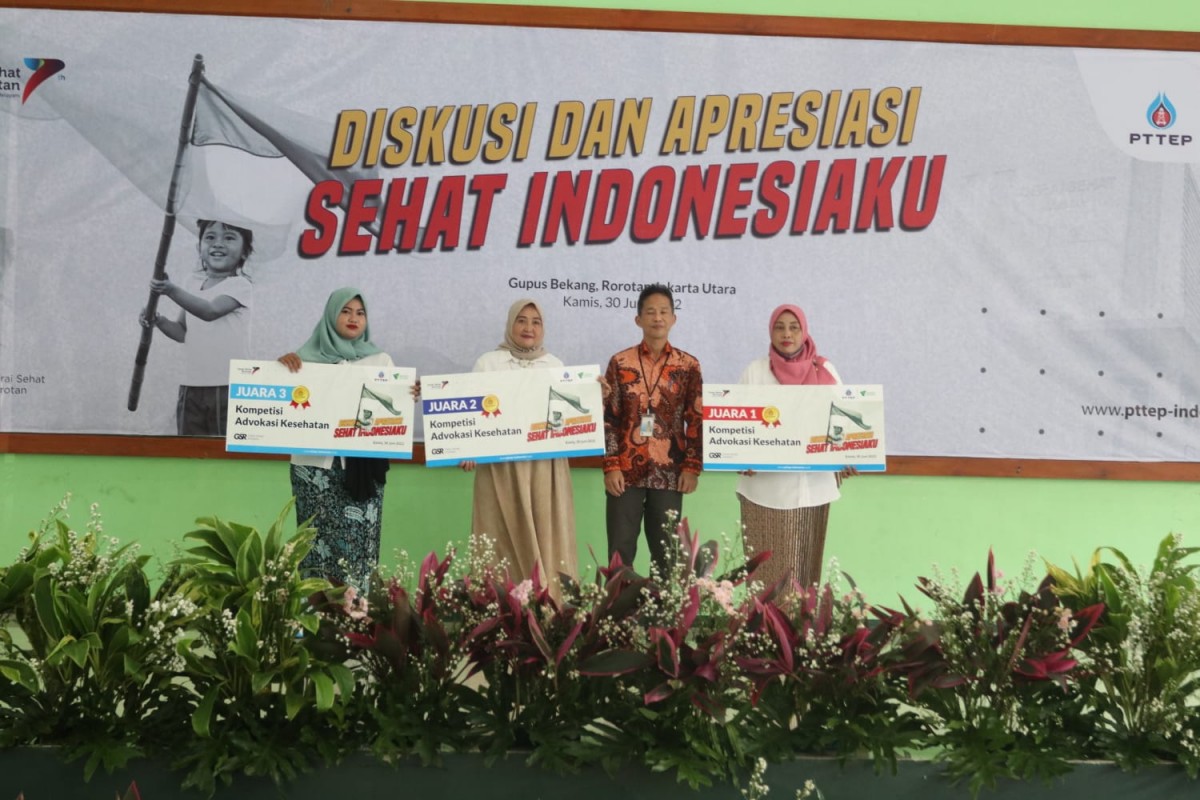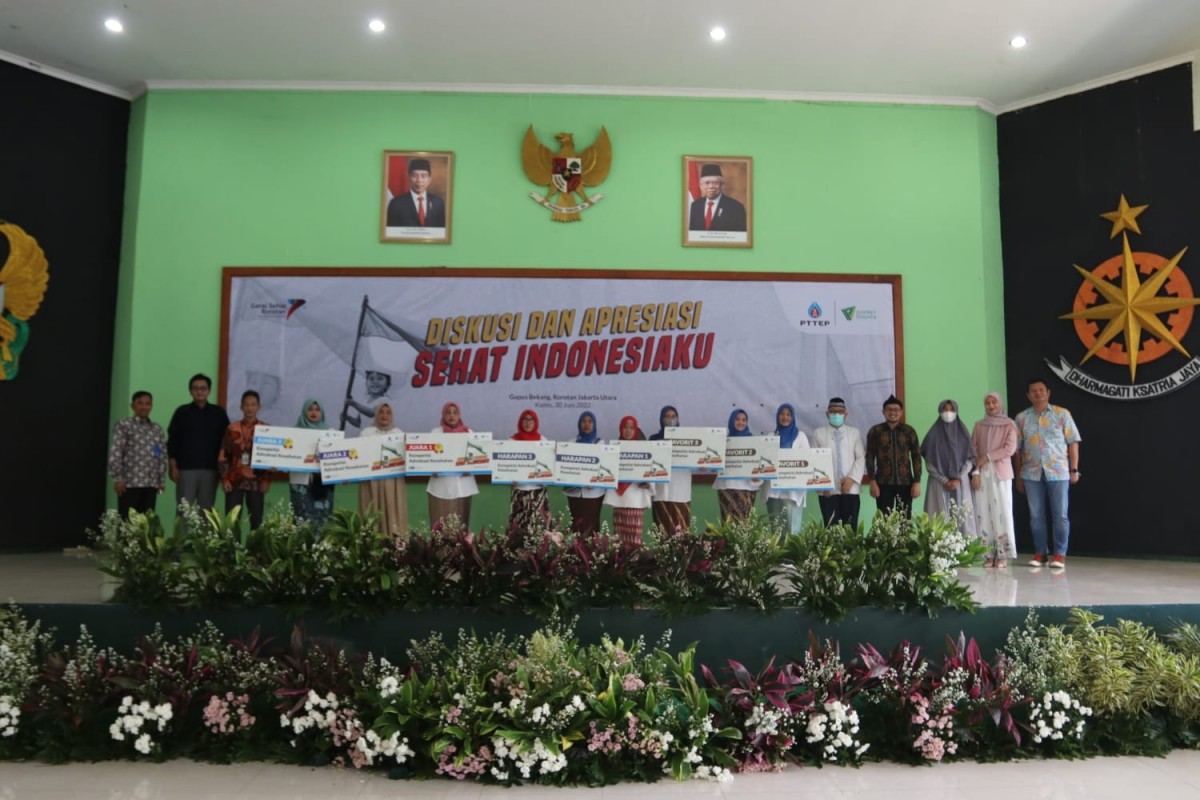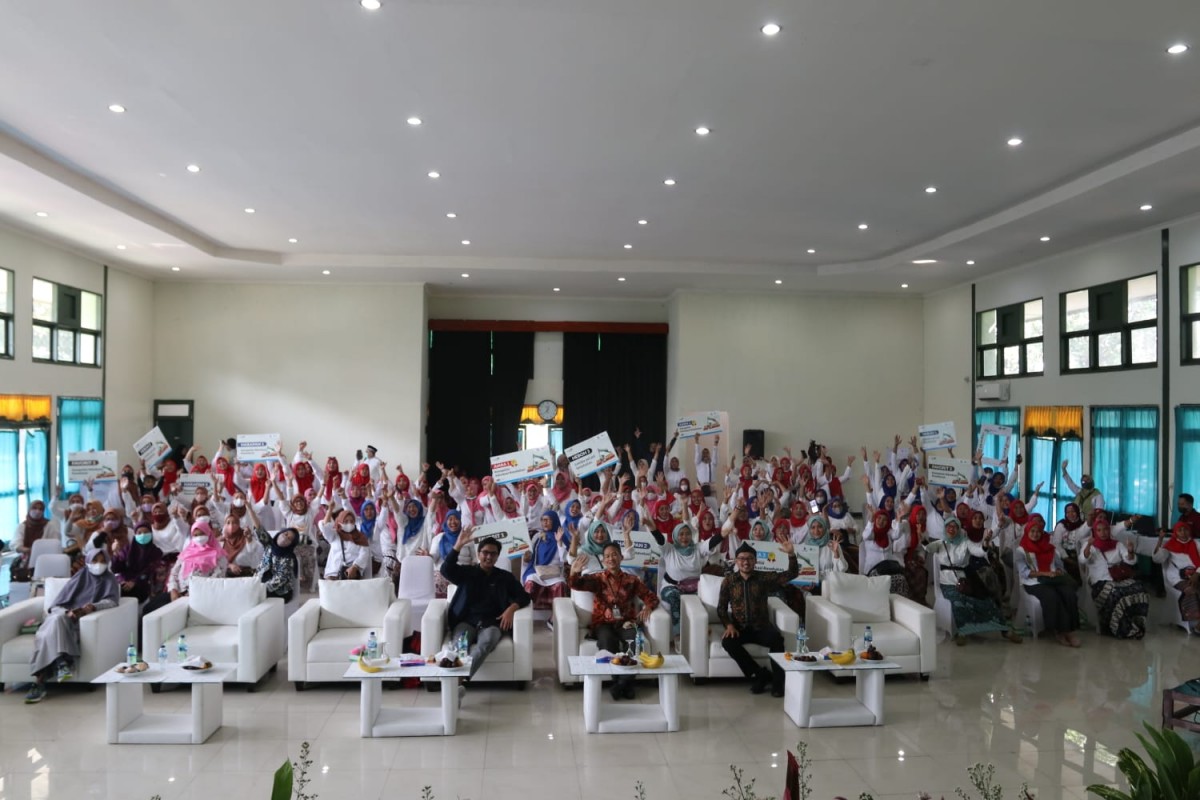 150 Healthy Cadres of PTTEP-Dompet Dhuafa Launches Creative Non-Communicable Disease Campaign
30 Jun 2022
In commemoration of National Family Day (HARGANAS) which is commemorated every June 29 and also the 7th Anniversary of Health Clinic Rorotan (GSR), PTTEP and Dompet Dhuafa held a creative video competition with the theme "Healthy is Easy" and also a talkshow on Non-Communicable Diseases by Dr. Zia Ul Haq.
Non-communicable diseases are diseases that are not caused by bacterial infection. These include diabetes mellitus, cancer, and coronary heart disease.
This health advocacy competition is one of PTTEP's Corporate Social Responsibility programs in the health sector. In addition, it is hoped that active cadres in the north Jakarta area can campaign with the theme of Health, such as campaigns for clean and healthy living, and prevention of communicable and non-communicable diseases. This aims to increase public awareness to maintain health wherever and whenever.
Of the thousands of existing cadres, only 150 active cadres were selected to participate in the health advocacy competition. This competition lasts for 1 month and is published on social media TikTok @GeraiSehatRorotan.
"We are very happy to see the enthusiasm of the cadres about participating in the health campaign competition. This indicates that they have a very high concern for health," said Grinchai Hattagam, General Manager of PTTEP in Indonesia in his remarks, Thursday (30/6/2022).
The participants in the competition, which are mostly women, come from various ages, and women are considered to have an important role in encouraging the creation of a happy family.
"Women are the drive force in a family, the cadres who participate in this activity are selected great women. I congratulate the cadres, whom I'm sure their families and communities are always waiting for their next best work," said Herdiansah, Director of Dompet Dhuafa Social Enterprise in his speech.
This competition is divided into several categories, namely the first, second, and third winners. In addition, there are also hopeful and favorite champions. The assessment of this competition is seen from several points, namely the suitability of the theme, level of creativity, audio and video quality and the number of videos made.
Other News