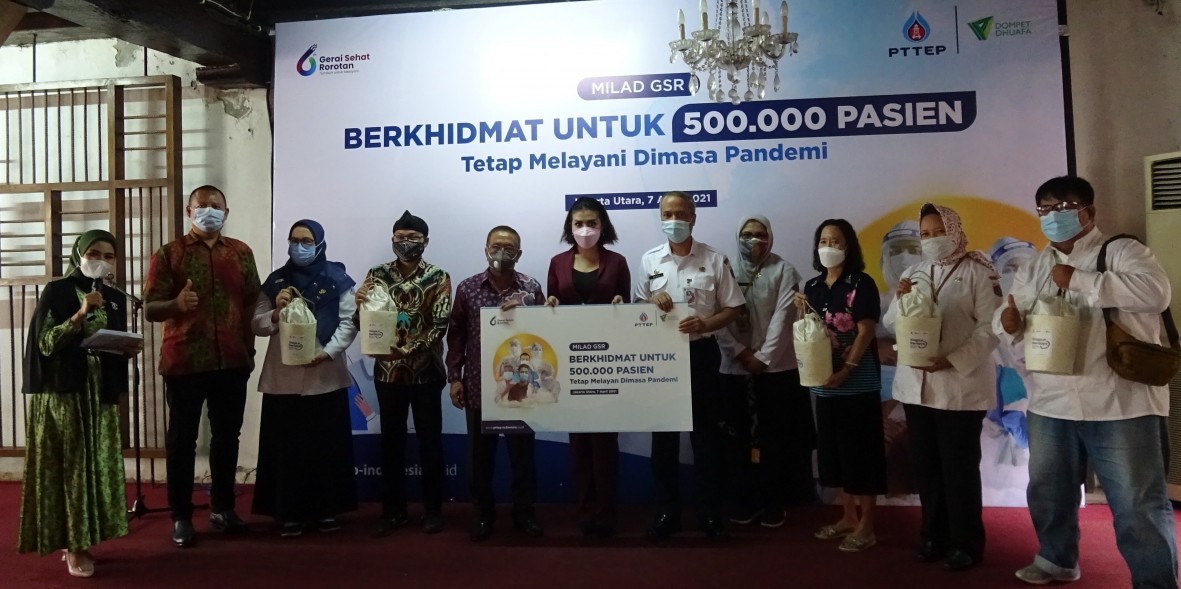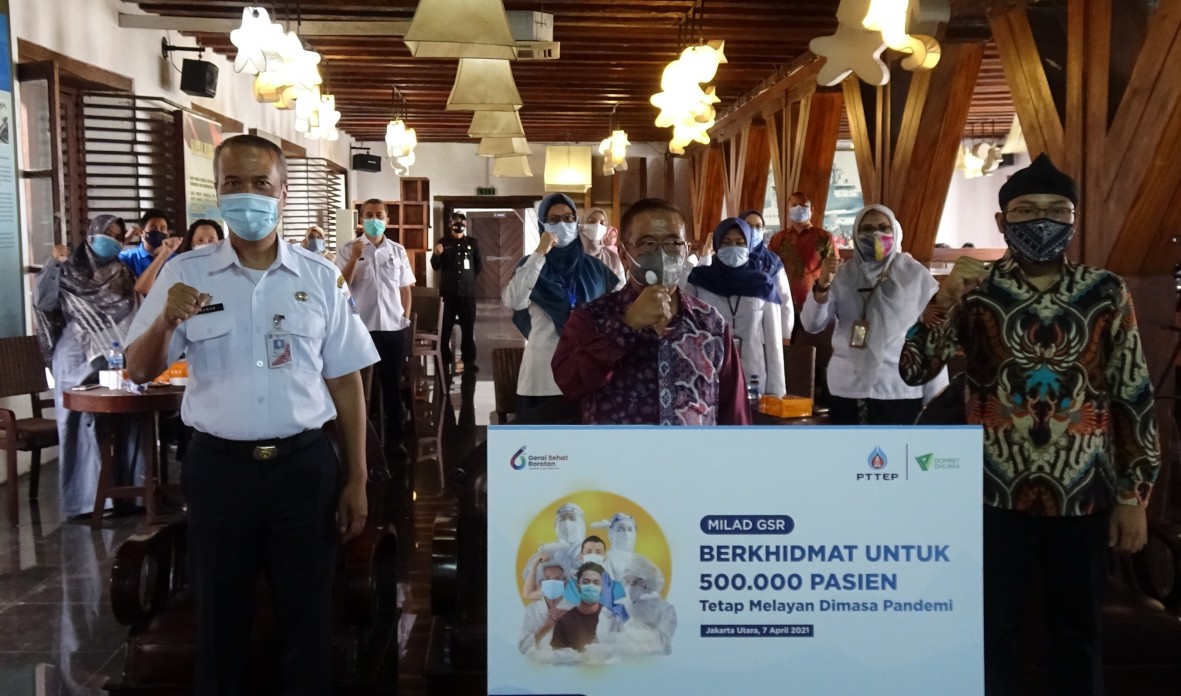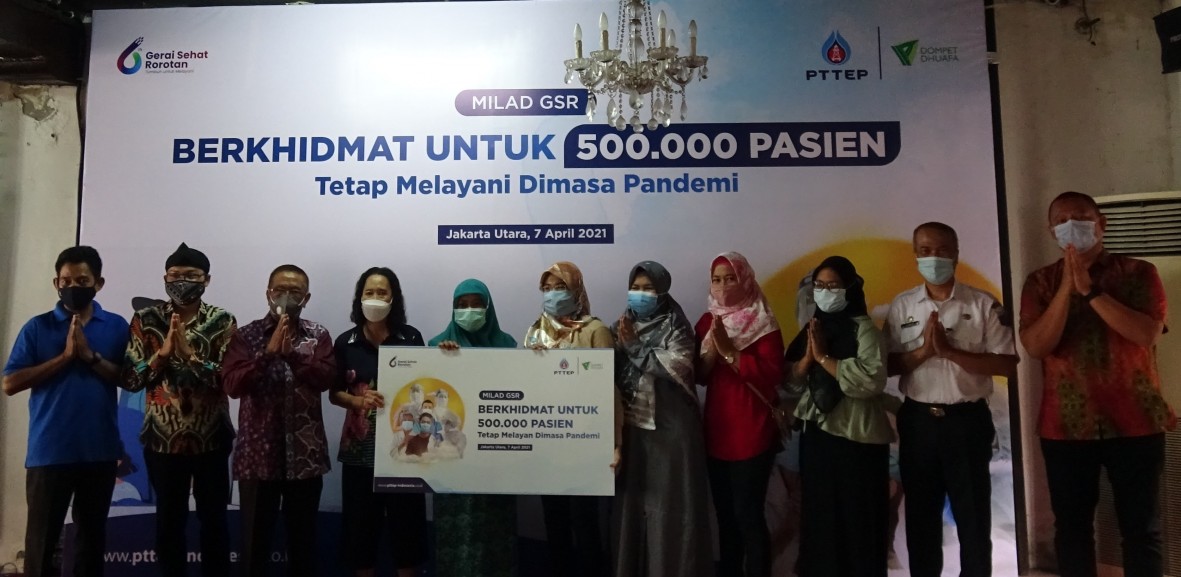 Aiming for 500,000 Patients – Gerai Sehat Rorotan Distribute High Nutrition Packages to Beneficiaries in North Jakarta
07 Apr 2021
JAKARTA, 7 April 2021. Being healthy is the dream of every human being since health is a necessity of life for everyone. Gerai Sehat Rorotan, a collaborative health clinic between Dompet Dhuafa and oil gas company PTTEP, plays an active role in the effort to nourish the Indonesian people.
This pandemic that spread all over the world and especially Indonesia in the long run will have a very significant impact on people's health and economy.
One of the efforts that can be done is by reducing the spread rate and treating Covid-19 patients so that the economy can recover and grow rapidly.
Gerai Sehat Rorotan, as a health clinic that is active in various promotional, preventive, and curative activities, allows encourage the citizens of Jakarta to live a healthy life.
In commemoration of the 6th Anniversary of International Health Day, Gerai Sehat Rorotan initiated a healthy nutrition intake program for the Covid-19 task force and patients in isolation in the North Jakarta area.
The distributed package is a high nutritious package to increase immunity. A total of 666 nutritional intake packages were directly distributed by Gerai Sehat Rorotan and the Covid-19 task force of North Jakarta area, for patients undergoing isolation in their homes.
Scope of this program is especially for the North Jakarta area where the number of patients undergoing isolation in their homes is still very high.
The woven bag that holds the nutritional package is also the work of craftsmen in the Tasikmalaya region. Not only that, the masks which are also included in the package are the work of Gerai Sehat Rorotan – PTTEP UMKM beneficiaries who received funding in 2020.
PTTEP General Affairs Manager, Afiat Djajanegara, stated that he is happy to be able to help people who are undergoing isolation in their homes and also Covid-19 task force who are at the forefront fighting Covid-19.
"This nutrition intake program is a health program as well as an economic program, where some of goods are the direct work of the community. Through this program, it is hoped that we will not only help patients and Covid-19 task force who are in isolation to get well soon, but also be able to recover the economic state of the people due to this pandemic," added Afiat.
One of the beneficiaries of this program, Kinwa, said that this nutritional intake program greatly helped him. "This program is very useful, when I was isolated at home, I received a package consisting of honey, vitamins, and additional food. It really lifts some of the burden of the family in terms of cost," said Kinwa.
On the same occasion, Dompet Dhuafa's CSR Director, Herdiansah, stated that this program is a program that is very well needed by the community.
"Gerai Sehat Rorotan as an independent health clinic that serves the community, is currently six years old. To this day, approximately 500,000 patients have been recorded as beneficiaries of our clinic. In the future, we certainly hope that we can share many more benefits for the wider community," explained Herdiansah.
Wawan Budi Rohman, Assistant for People's Welfare, North Jakarta City Government said,
"We as the North Jakarta City Government, is very grateful for the collaboration between Dompet Dhuafa and PTTEP, by providing assistance to health workers and patients in isolation. We really appreciate this program and hope that activities like these can continue in the long run."
Other News