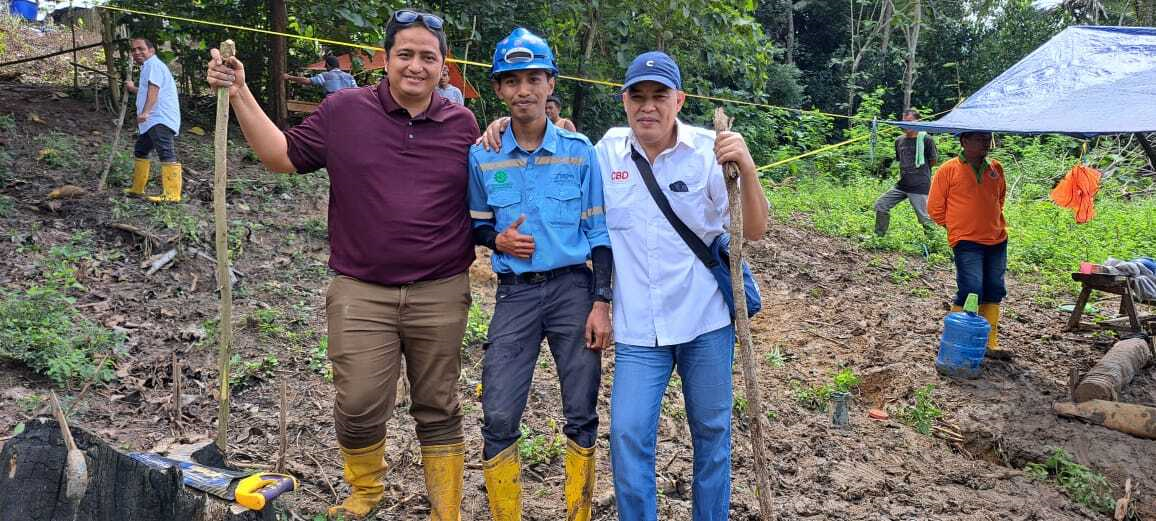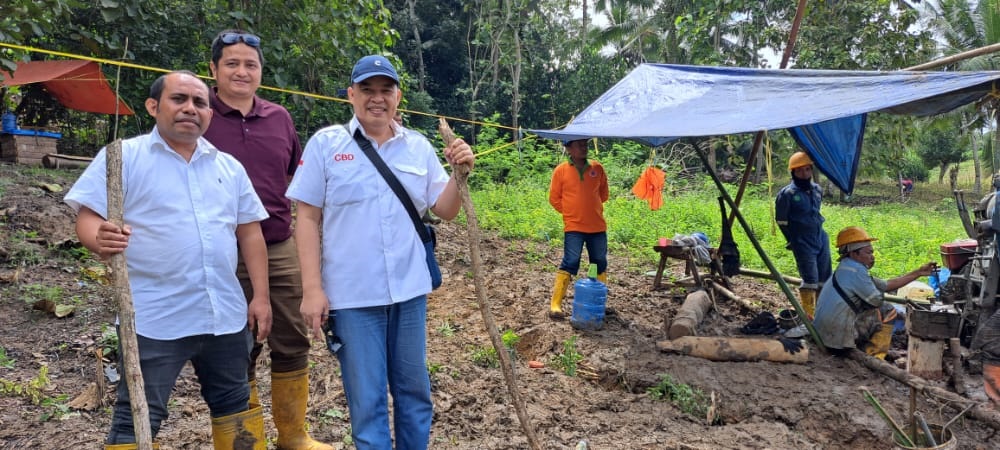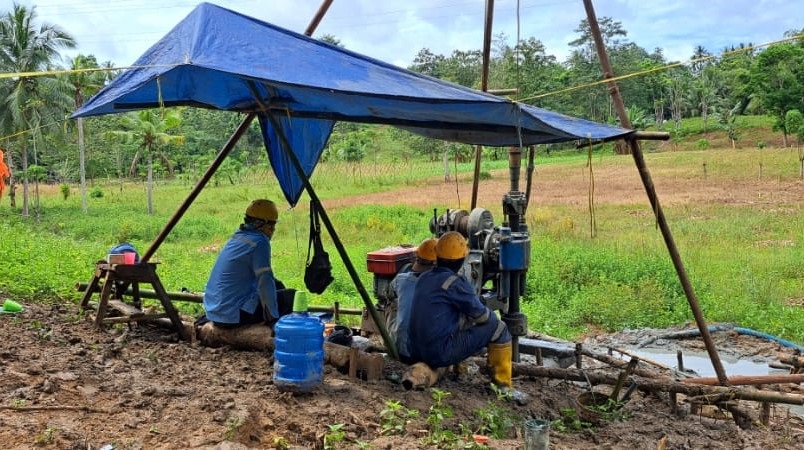 Collaborates with PTTEP, Rachmat Gobel Provides Clean Water in Bakti Village
19 Jul 2022
On July 19, 2022, Rachmat Gobel, Deputy Chairperson of the People's Representative Council of the Republic of Indonesia (DPR-RI) for Industry and Development, collaborates with a company from Thailand, PTT Exploration and Production (PTTEP) in Bumi Serambi Madinah to deal with the clean water difficulties experienced by the people of Gorontalo, especially in Bakti Village, Pulubala District, Gorontalo Regency. PTTEP Indonesia is present in Gorontalo to realize the Corporate Social Responsibility (CSR) program to solve the clean water issue.

dr. Charles Budi Doku, Expert Staff to the Deputy Chairman of the DPR-RI for Industry and Development explained that his presence at the drilling location in Bakti Village, Pulubala District, namely assisting the company's team to conduct a review of the drilled well work. "My presence at this place is to assist a team from a company from Thailand who is building drilled wells as a source of clean water to meet the needs of the community," said Charles.

Clean water, said Charles, is a serious problem in Gorontalo and PTTEP Indonesia is conducting drilling activities to produce clean water for the first time in Gorontalo. The former Deputy Mayor of Gorontalo also said that the use of clean water for the people of Bakti Village is very important for the progress of the people's survival. Therefore, Pak Rachmat Gobel, in order to overcome the problem of clean water, has brought PTTEP Indonesia to Gorontalo, and Alhamdulillah (thank God), the company has welcomed this good intention.

"Clean water is also important for economic progress, including for villagers who focus on agriculture and animal husbandry. This contribution is also the implementation of corporate social responsibility to pay attention to the community through the network owned by Mr. Rachmat," added Charles. Finally, Charles hopes that the government and the community in Bakti Village will be able to help the team that is carrying out drilled well work when they have problems that are beyond the understanding of the workers.
Other News