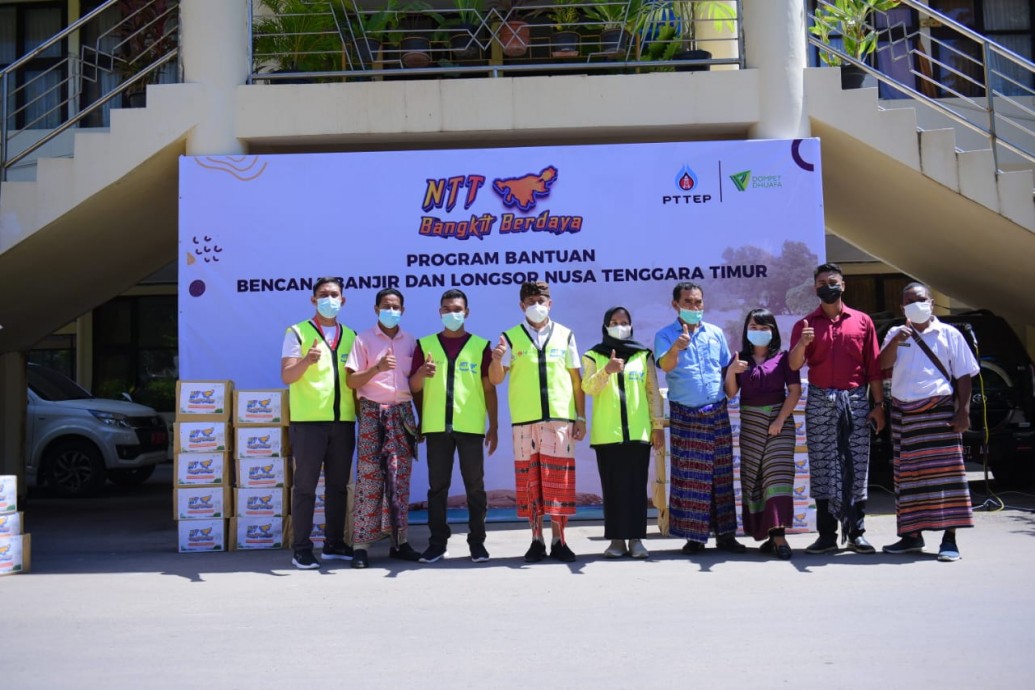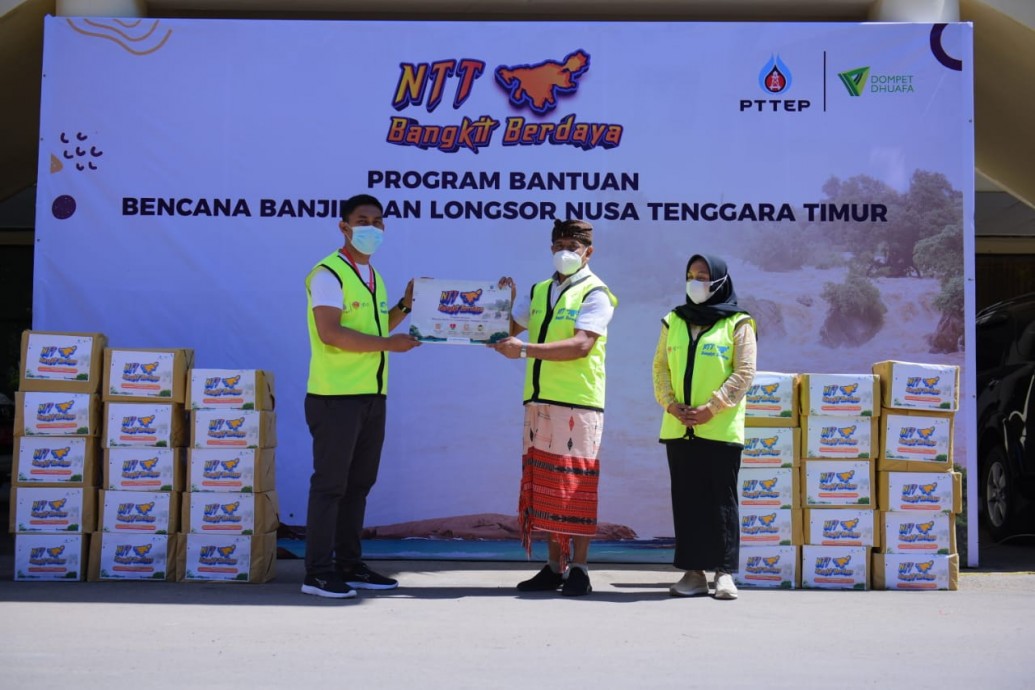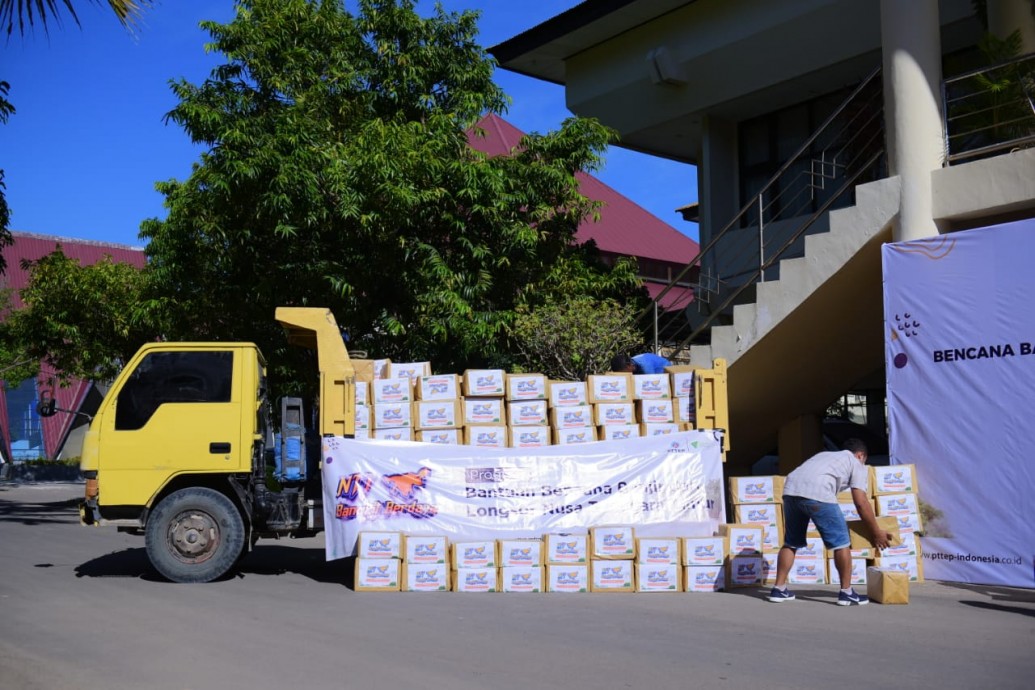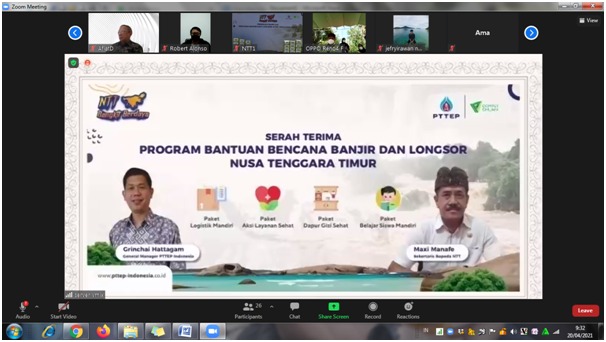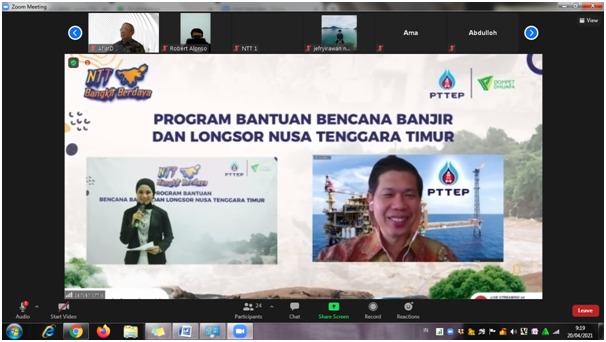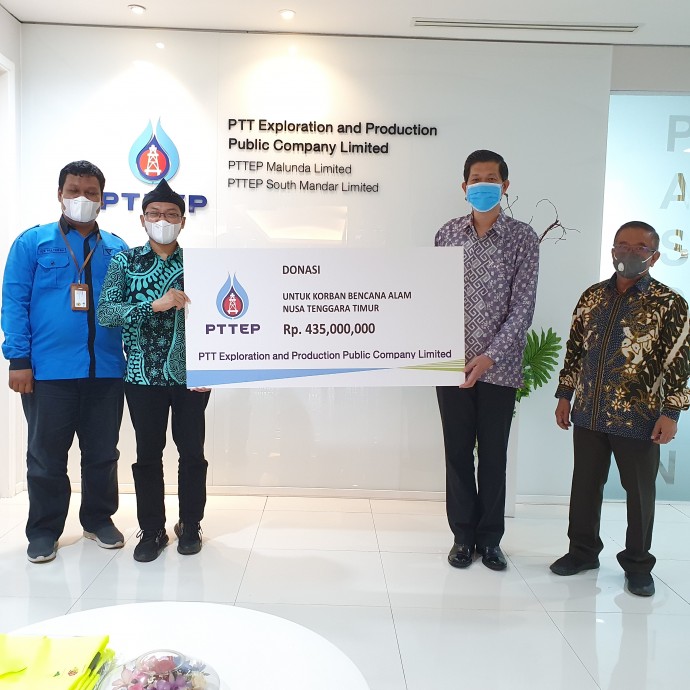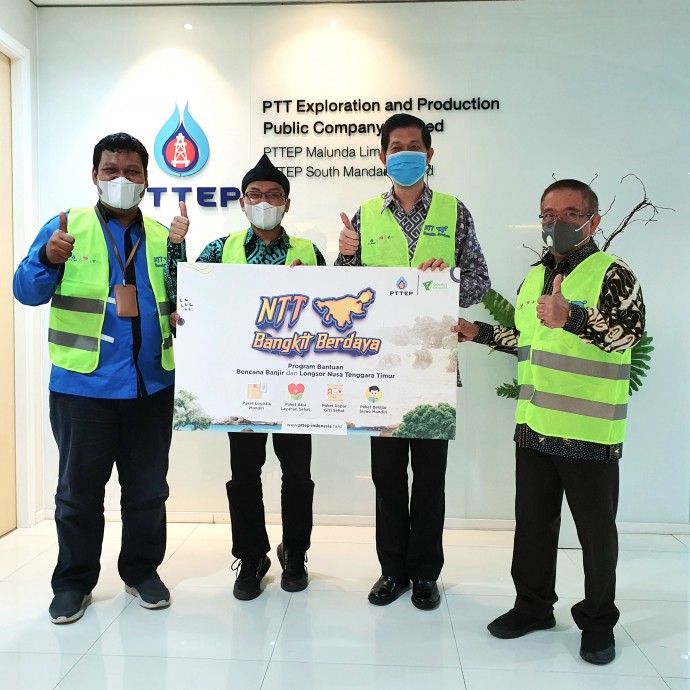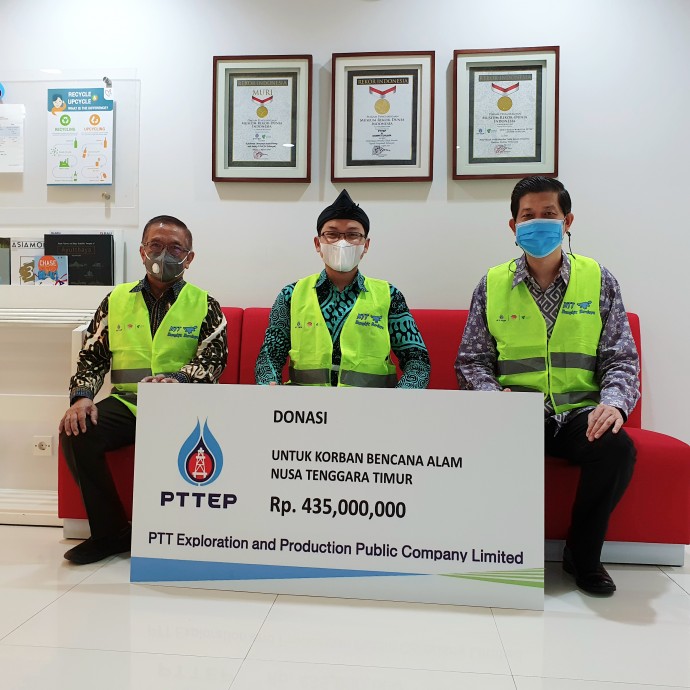 Donates Aid for Flood and Landslide Victims in NTT, PTTEP: We Hope the People Will Revive
19 Apr 2021
It was Sunday, April 4th, 2021, when the inevitable disaster happened. Floods and landslides in East Nusa Tenggara have become a nightmare for the entire community. Grief and sadness were felt through all of Indonesia. President Joko Widodo personally visited NTT to help the people. Moral support from the president helped people to rise.
The National Disaster Management Council BNPB reported 179 people died, 45 people missing, 271 people injured, 11,406 people without homes, and 461,359 people were affected by the flood. Meanwhile, more than 60 thousand buildings are damaged.
PTTEP in collaboration with Dompet Dhuafa and the Government of East Nusa Tenggara, plays an active role in helping people affected by the disaster through the NTT Bangkit Berdaya Program. "We hope this contribution will help the people in NTT, especially those affected by floods and landslides," said Grinchai Hattagam, General Manager of PTTEP Indonesia.
The donation from PTTEP includes a healthy nutrition package, a self-contained logistics package, a student learning package, and a healthy service action package. It is expected that 2.764 affected residents in Kupang City, Kupang Regency, North Central Timor Regency, and South-Central Timor Regency, will receive this assistance. "Facing a disaster in the midst of a pandemic, people must rise and be empowered, so that social, economic, and others will be in a better condition," said Grinchai Hattagam.
Secretary of Bappeda NTT, Keron A Petrus, accompanied by the Head of Government and Socio-Cultural Affairs, Bappeda NTT, Johny Erikson Ataupah also attended the donation ceremony. "The donation from PTTEP is very beneficial for our people who are affected by the disaster. I am grateful that PTTEP is committed to handling disaster management in NTT," said Keron A. Petrus. PTTEP's commitment can inspire other companies to be caring. "PTTEP is also collaborating with local government in NTT to prevent stunting, this certainly can be an inspiration for other (companies)," added the Head of Government and Socio-Cultural Affairs, Bappeda NTT.
Other News