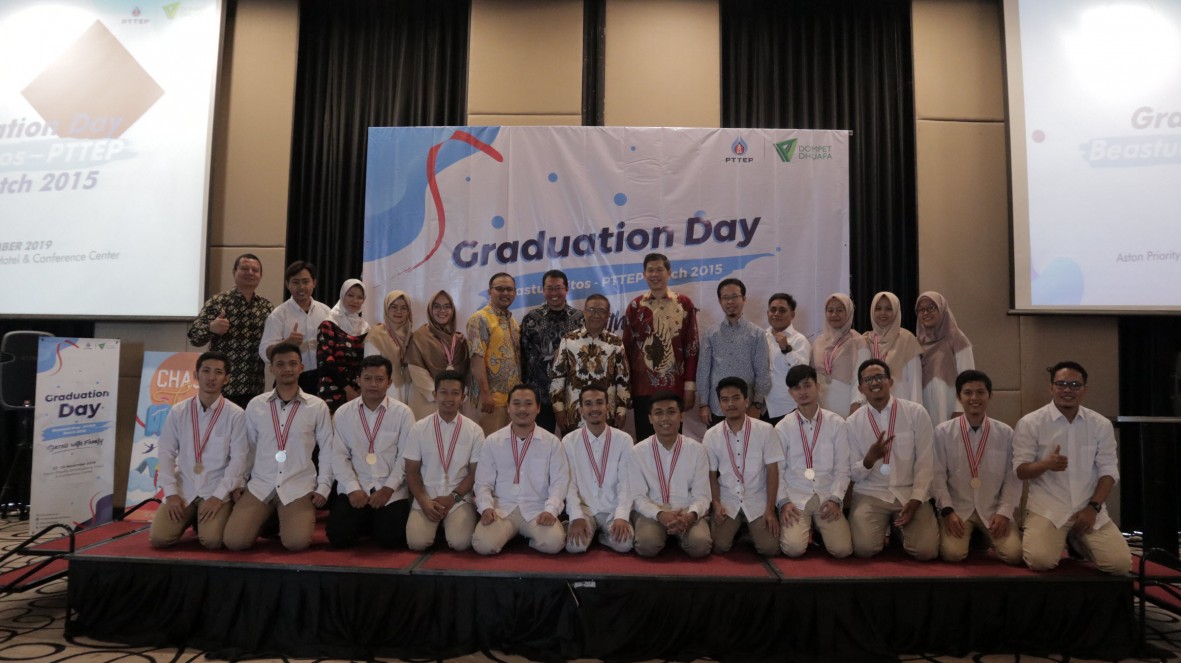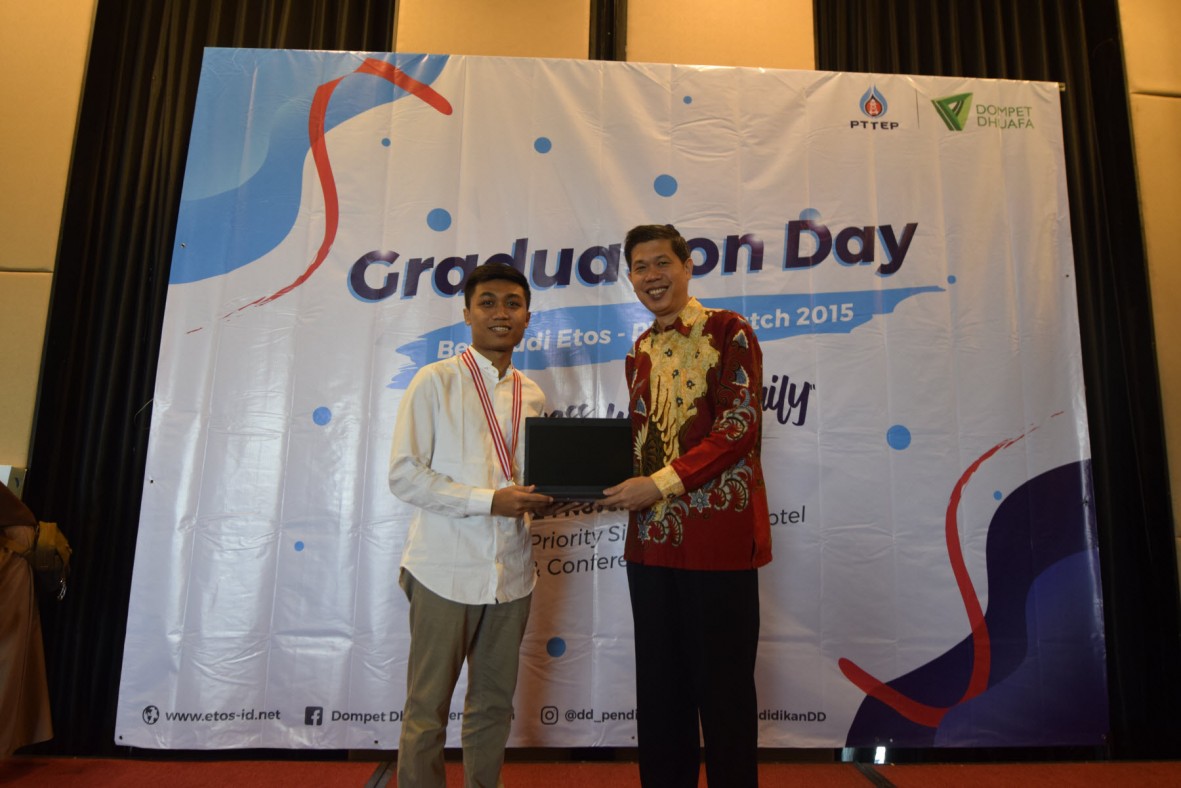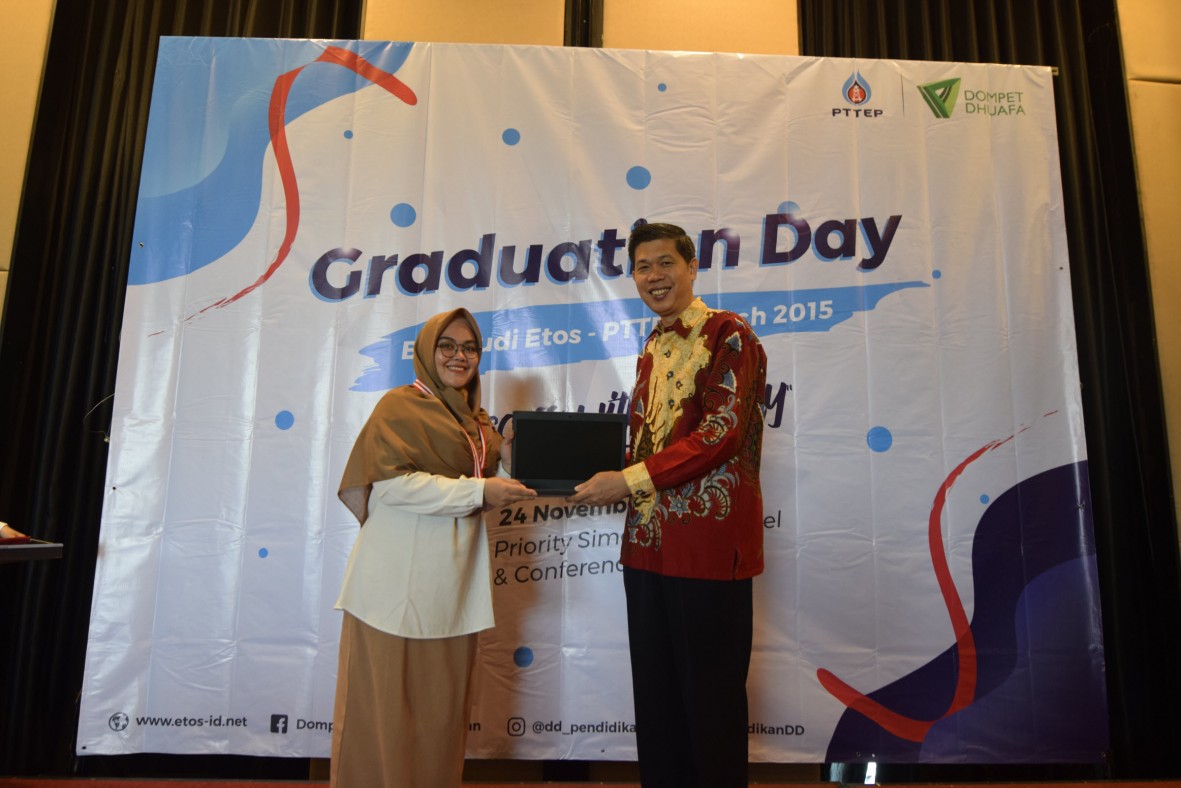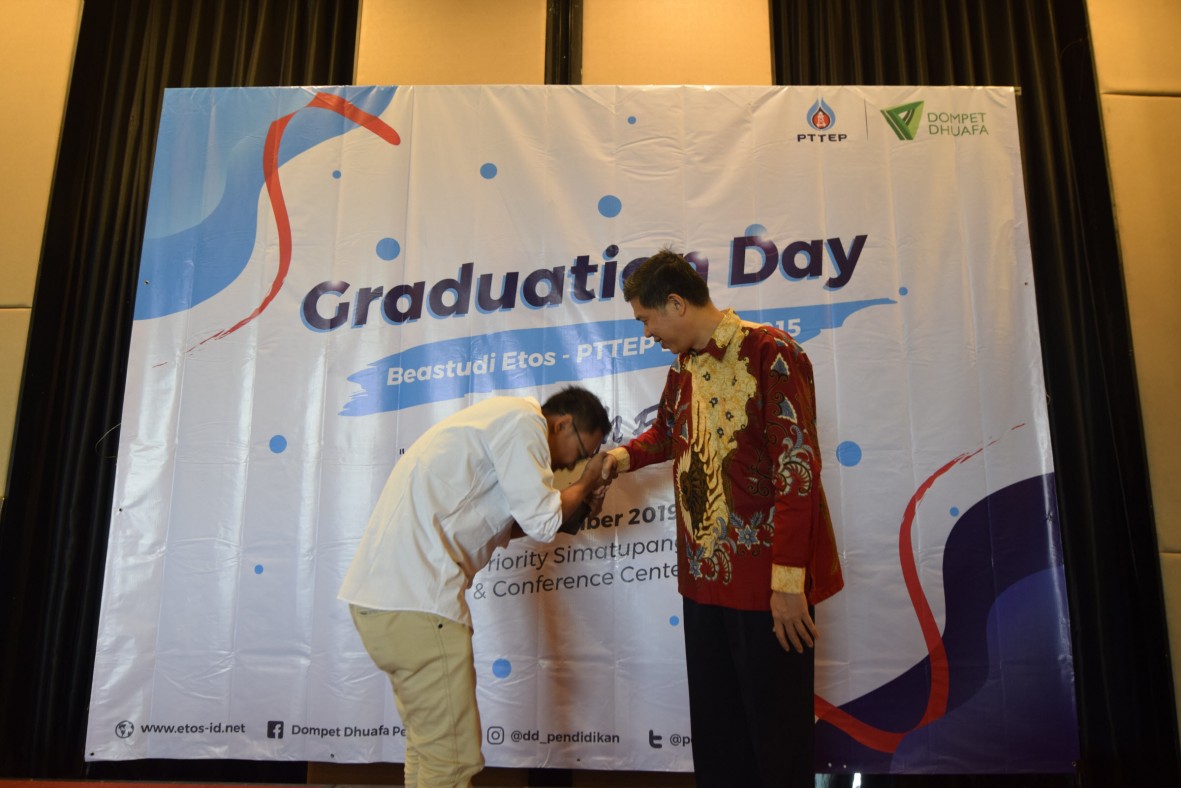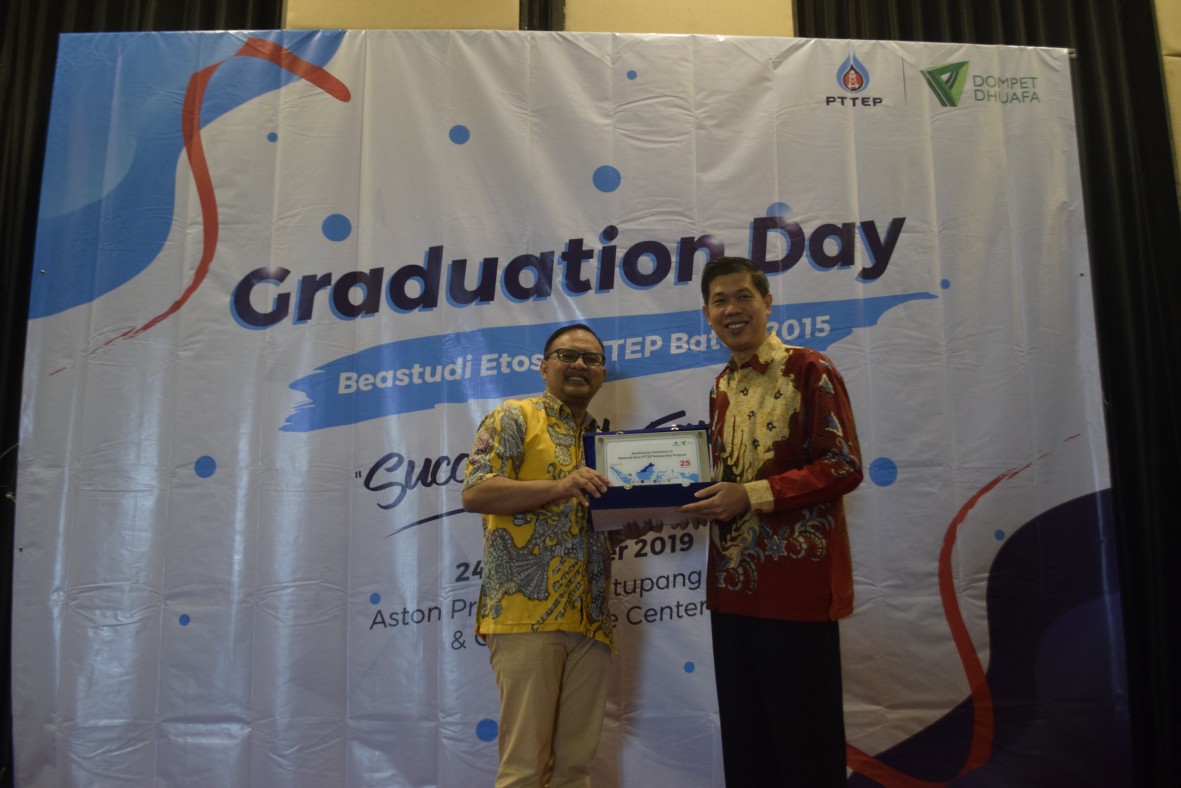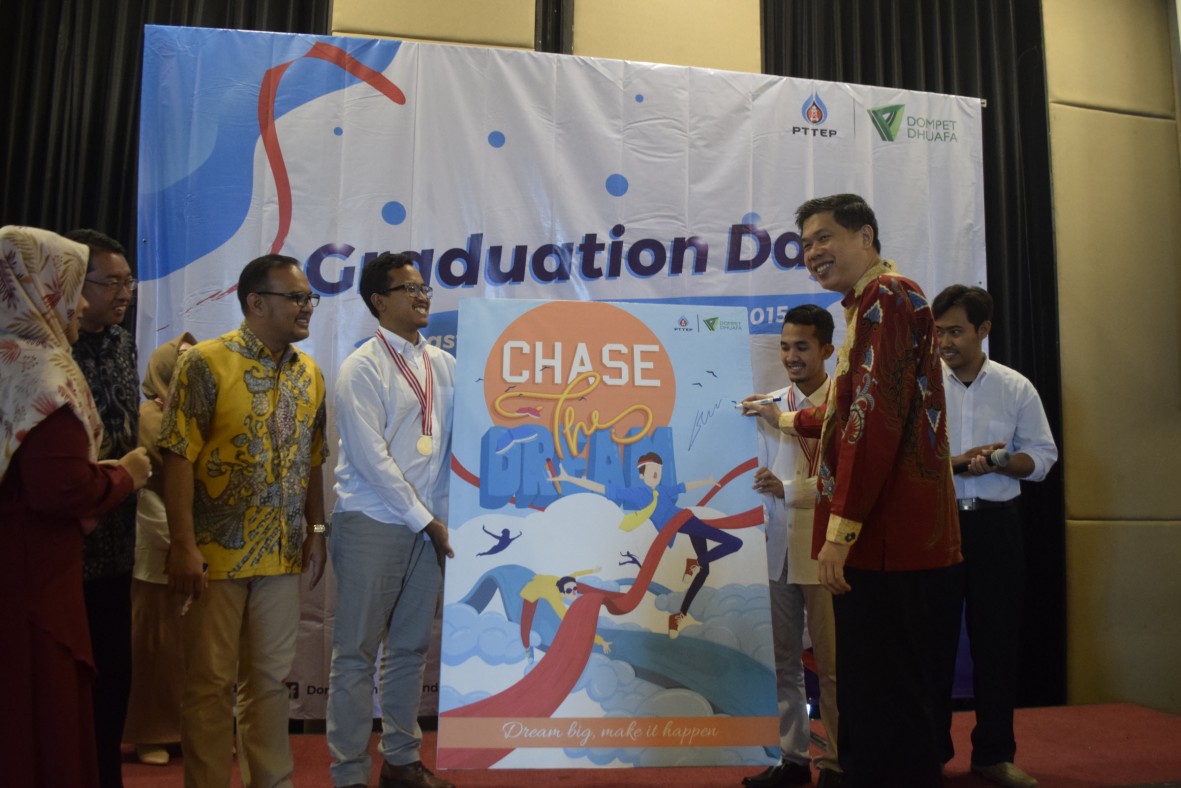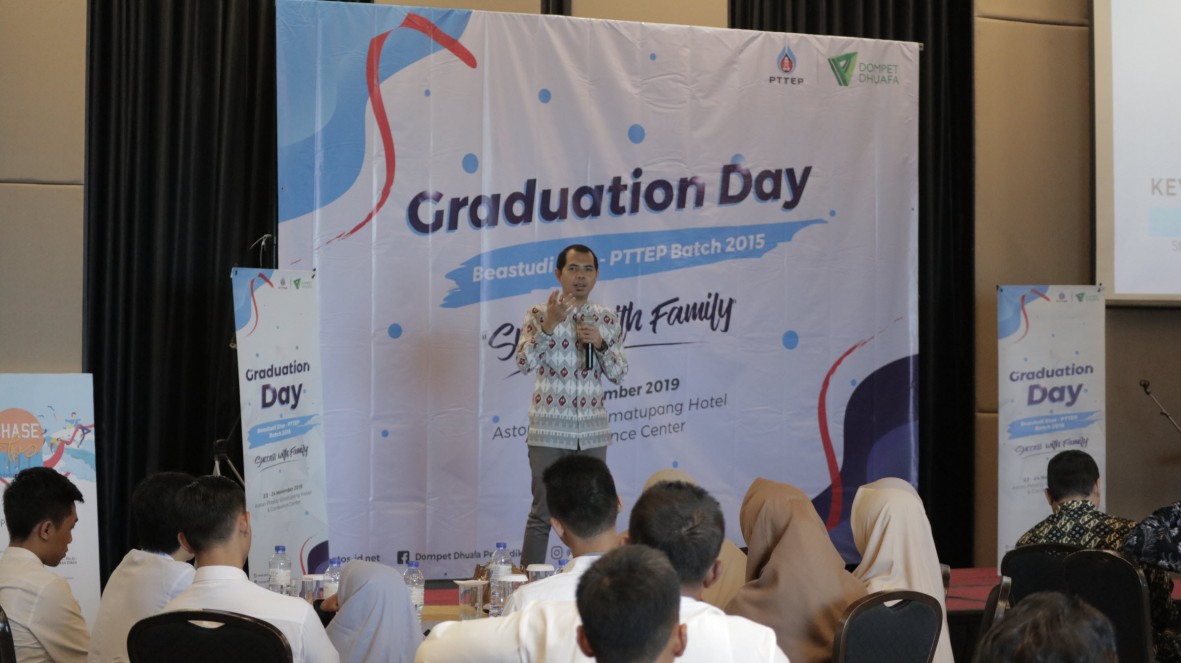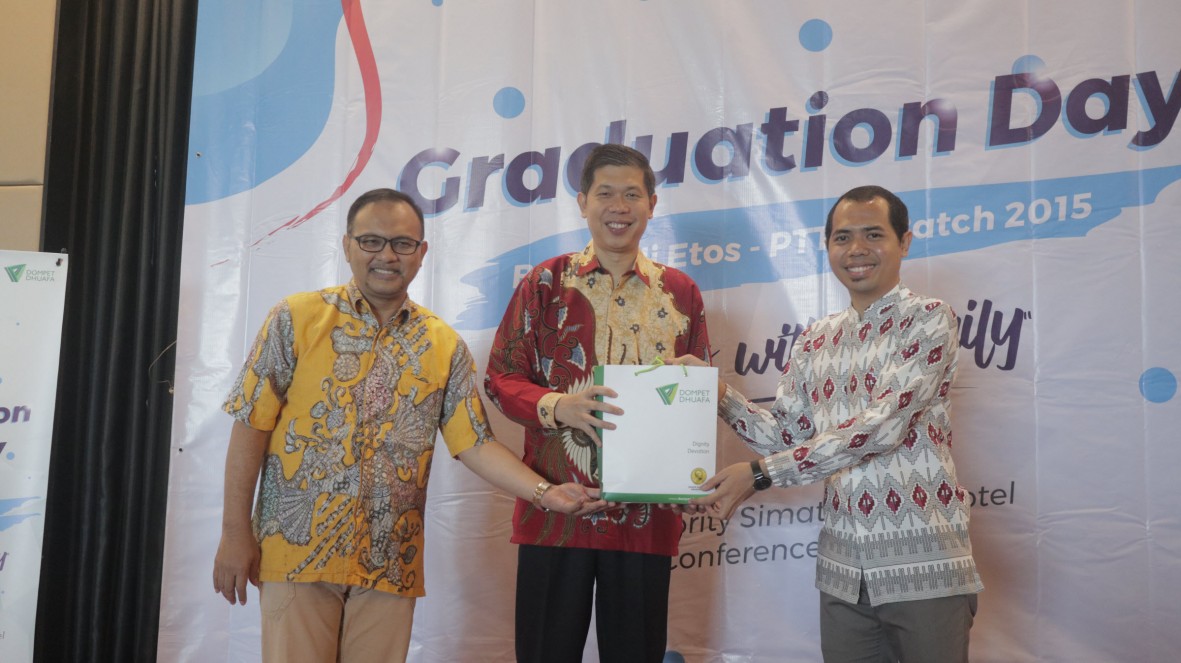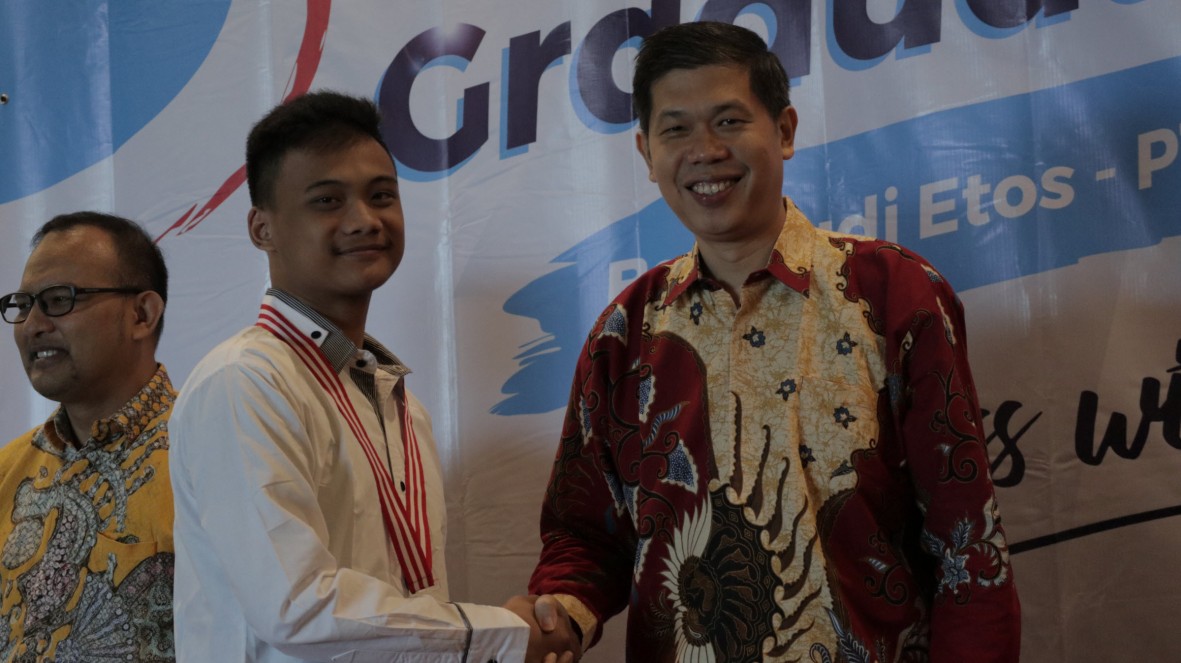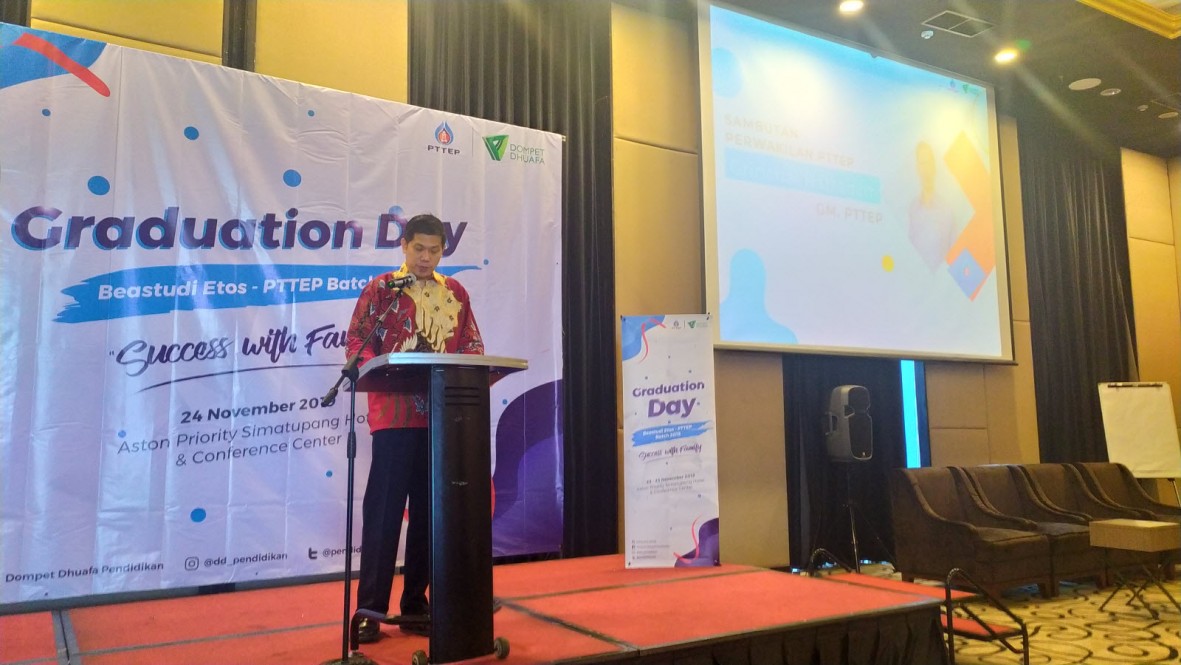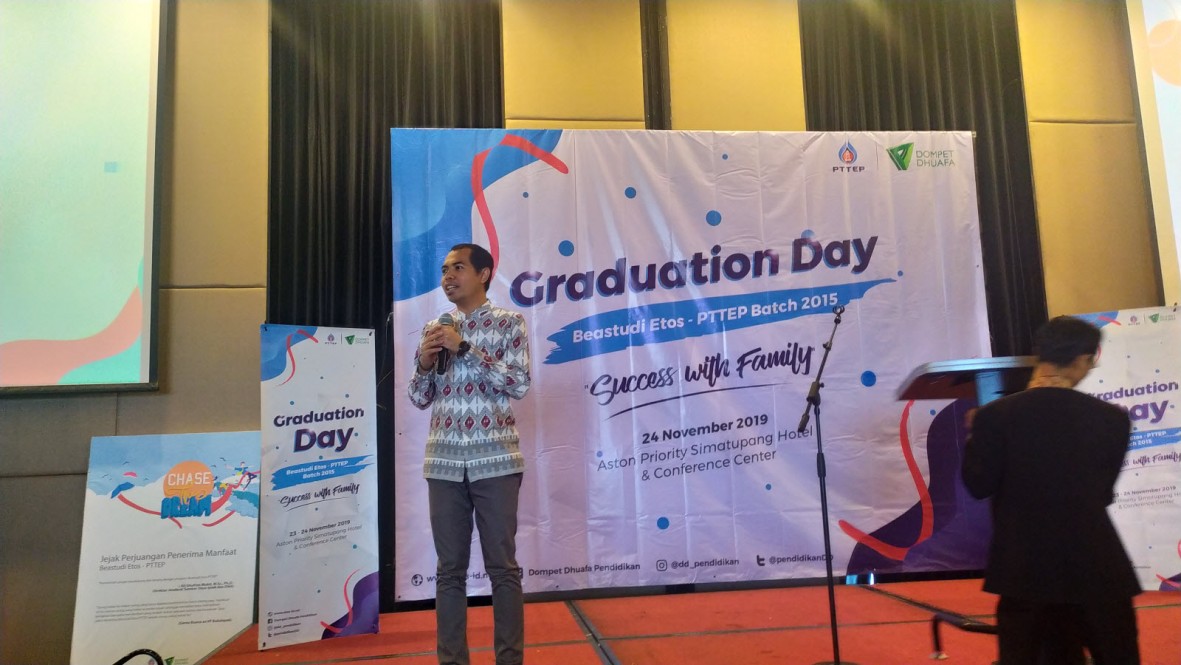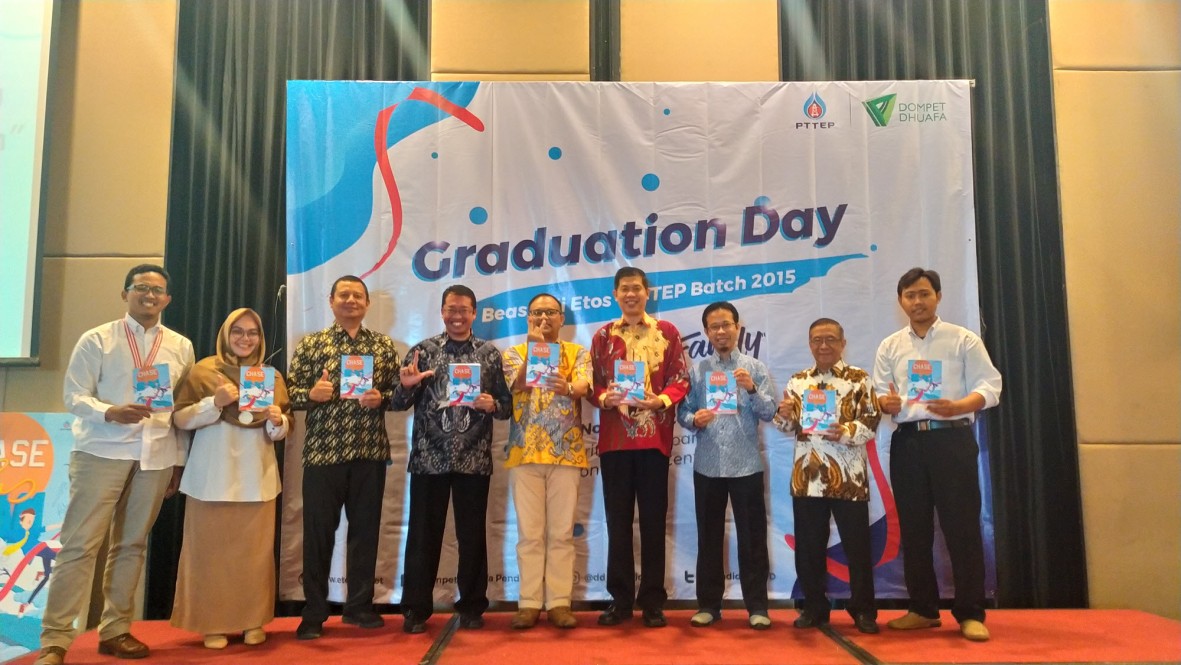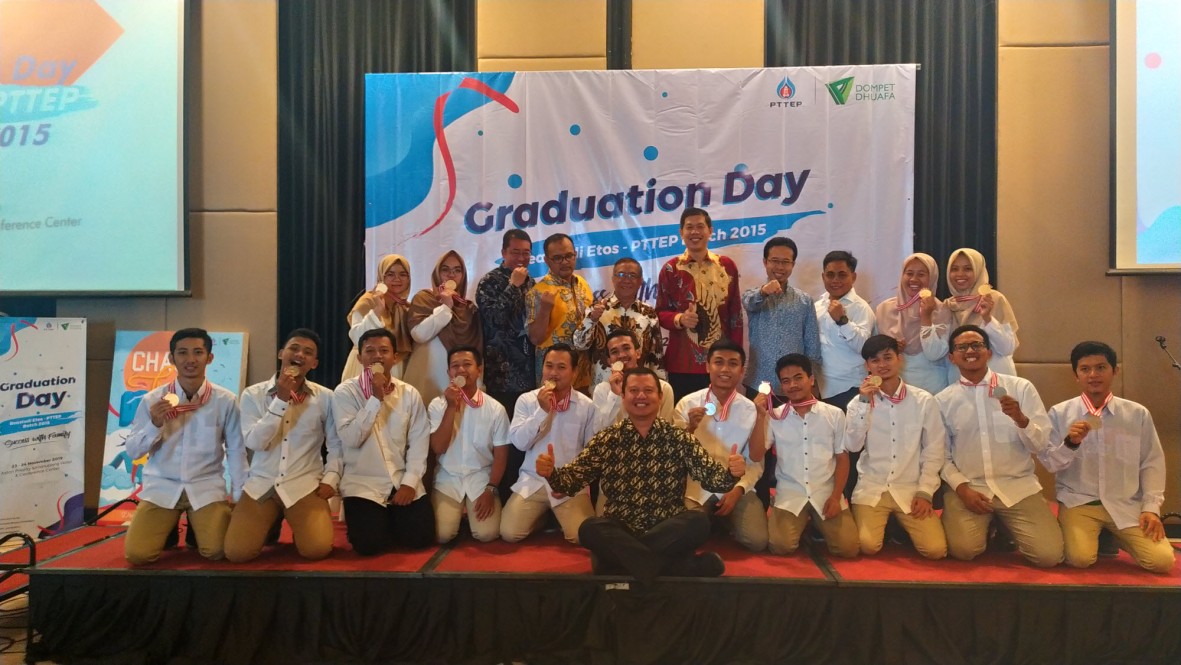 Graduation Day 2019
24 Nov 2019
The Etos-PTTEP Scholarship Program held graduation for scholarship program batch 2015 at the Aston Hotel Jakarta on Sunday, 24 November 2019. PTTEP Indonesia partnered with Dompet Dhuafa Education to realize HR investment in by providing educational funding and coaching assistance to young people who come from families with a low economy but high achiever. This program aims to establish independent, superior and contributive human resources for the realization of a just and empowered Indonesia. Khun Grinchai Hattagam, the General Manager of PTTEP Indonesia came to the event and showed appreciation to the graduates and believe that the graduates will be good leaders in the future.
Also presided at the event, Bapak Ekamara Ananami Putra, Special Staff to the Minister of State Secretary explained, "4.0 industry change drastically and it changes the way of thinking of young people so that they are free to choose their ideals, because it is important for young people to have the capacity and competence in setting goals they want to achieve."
The Etos-PTTEP Scholarship Program has been running since 2014 with two batches of program beneficiaries. To date, 25 students from the best state universities in Indonesia have become beneficiaries of the program.
Other News