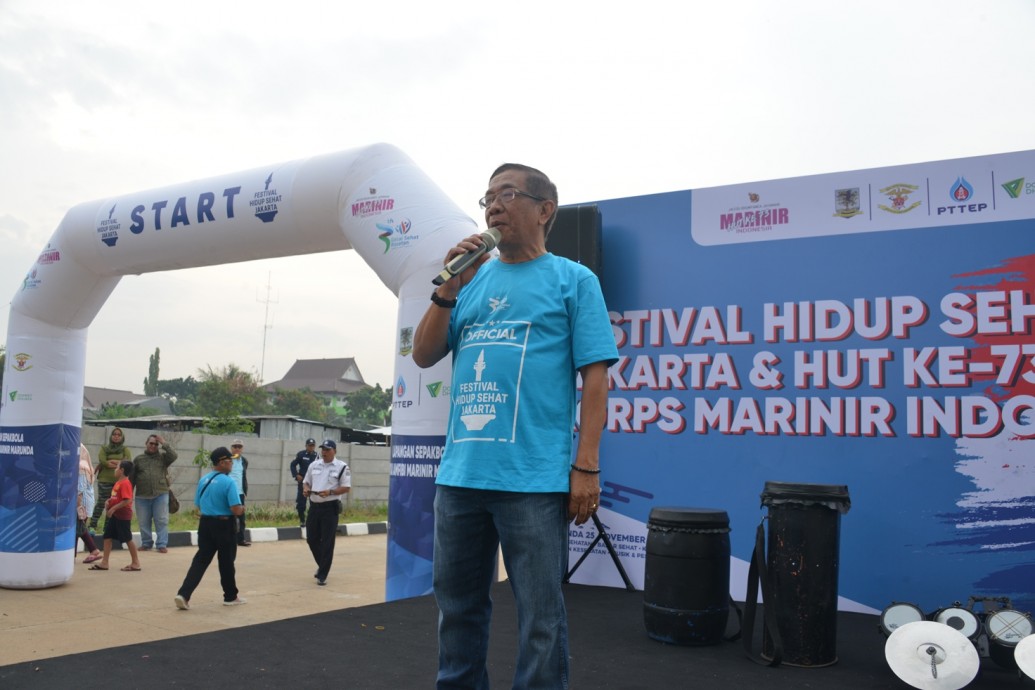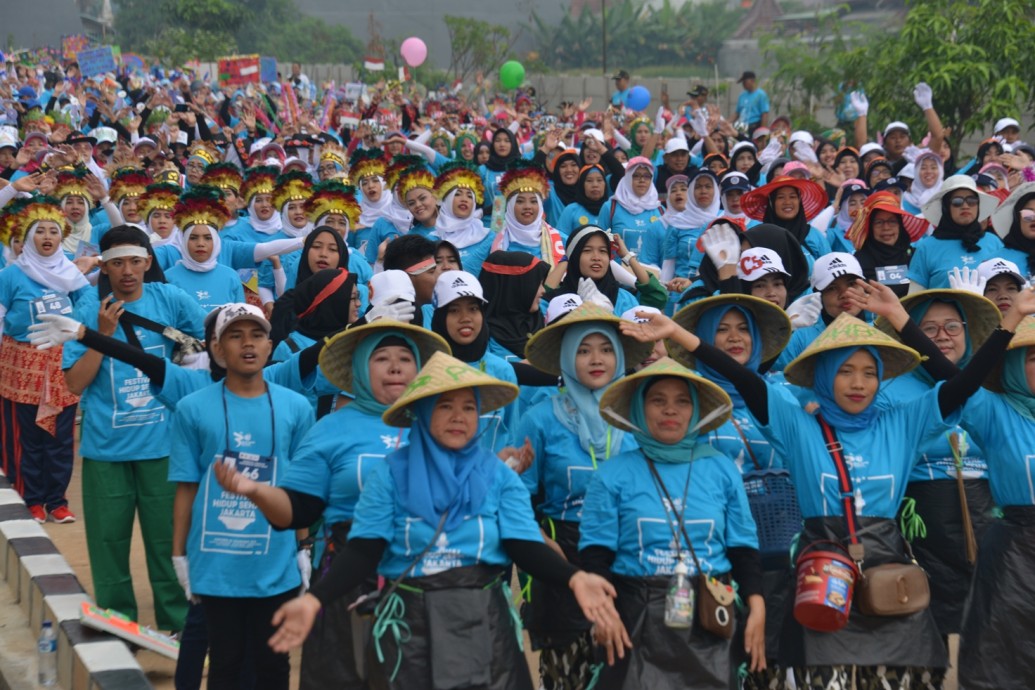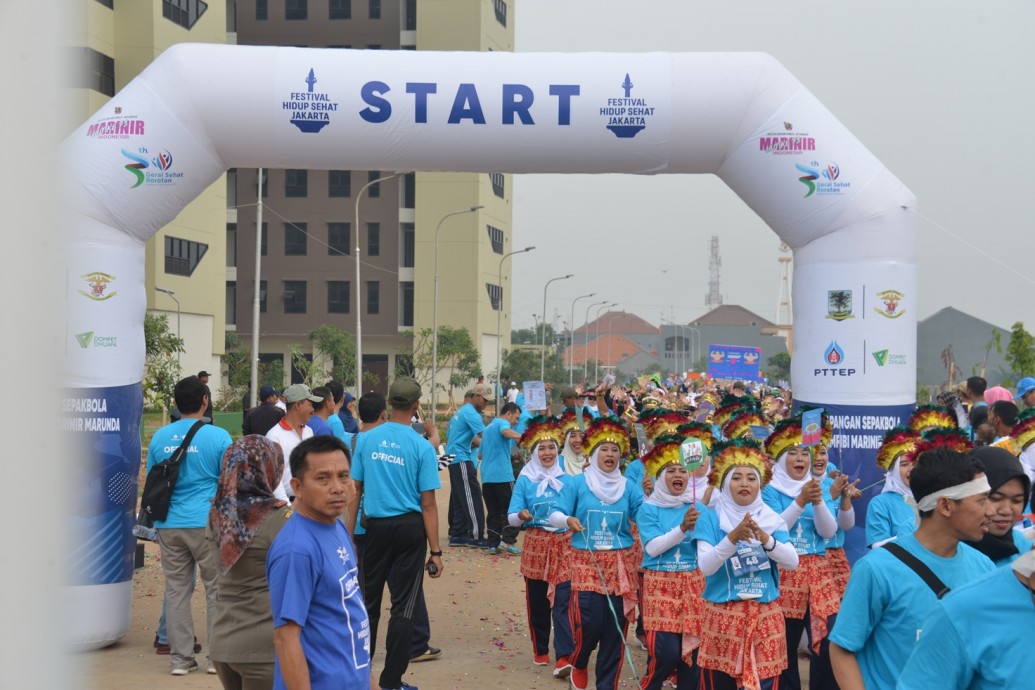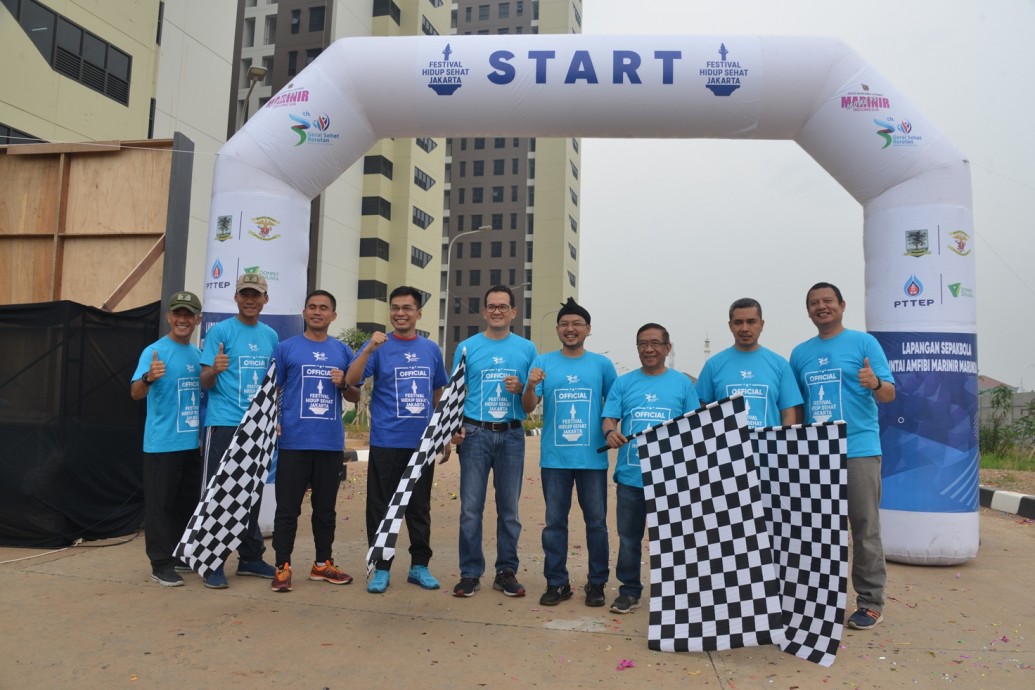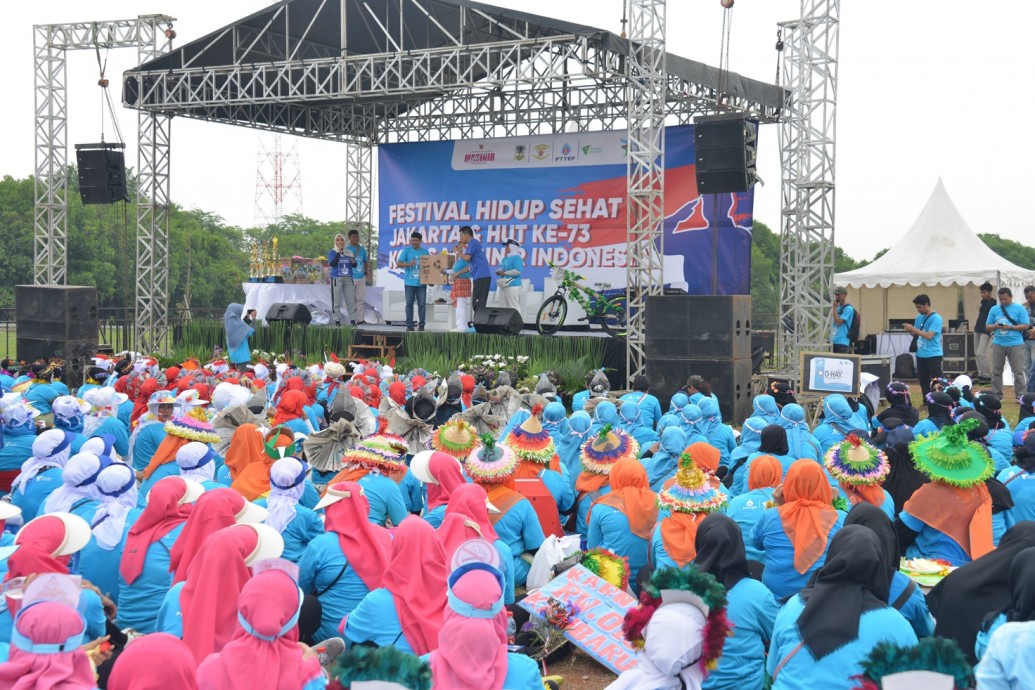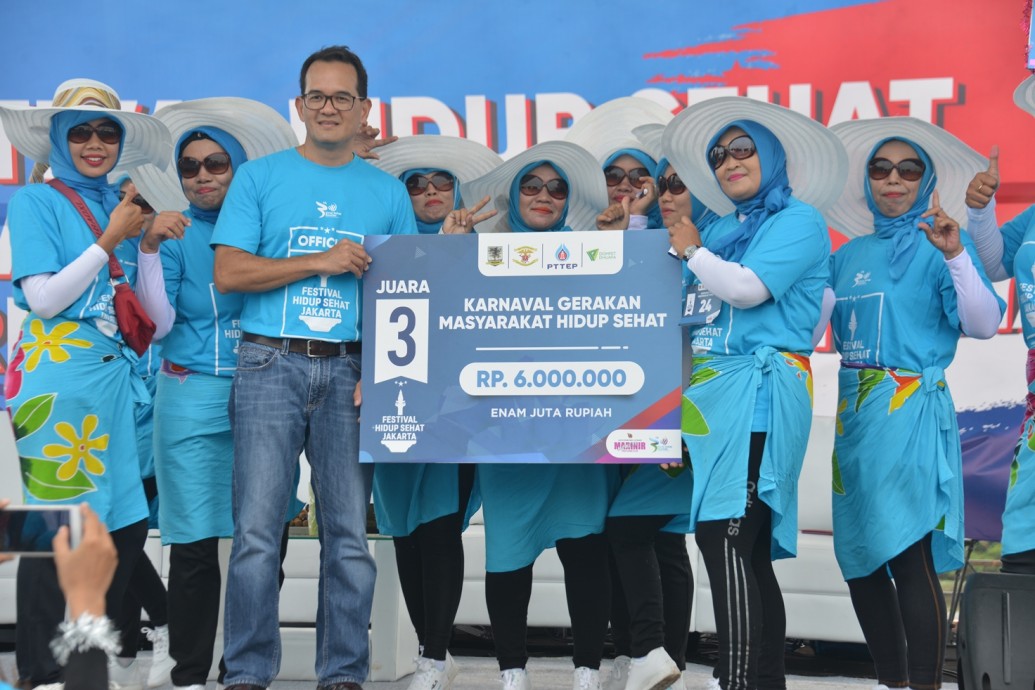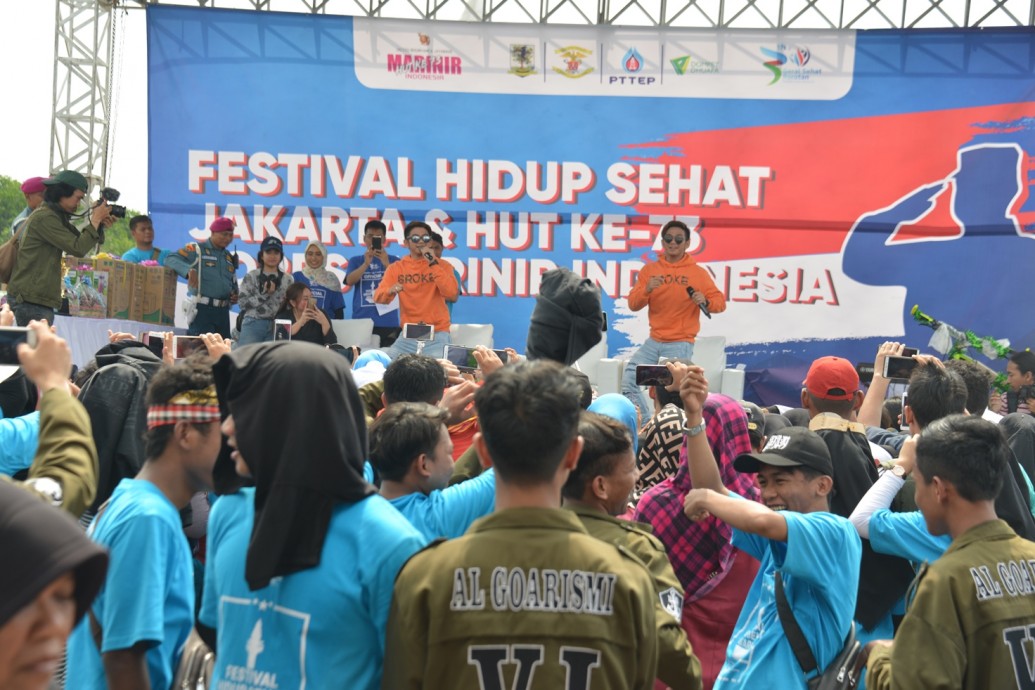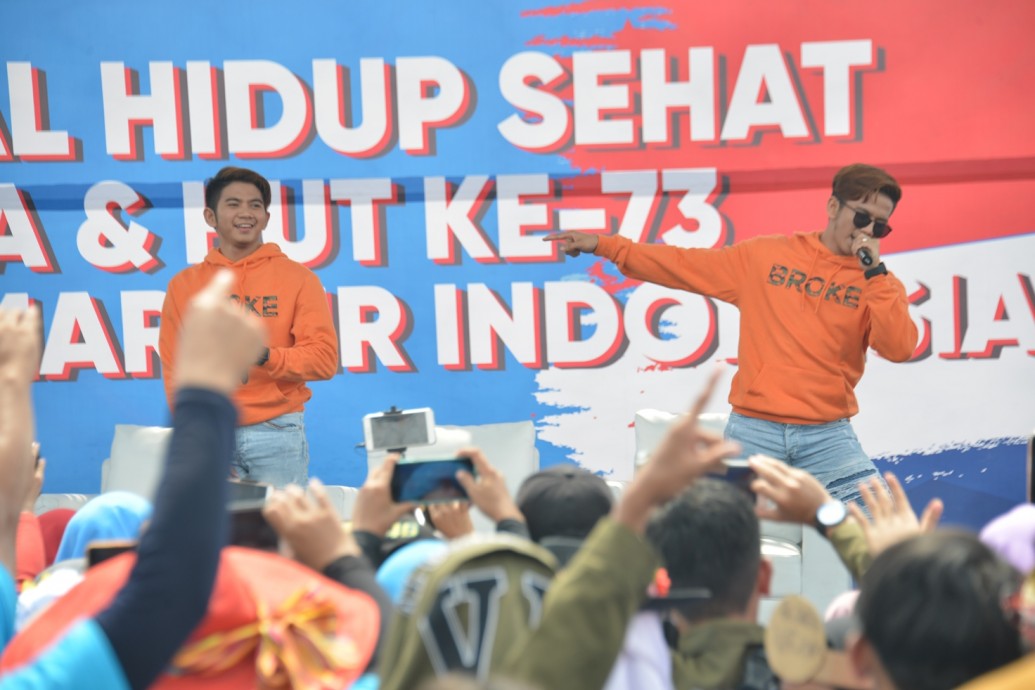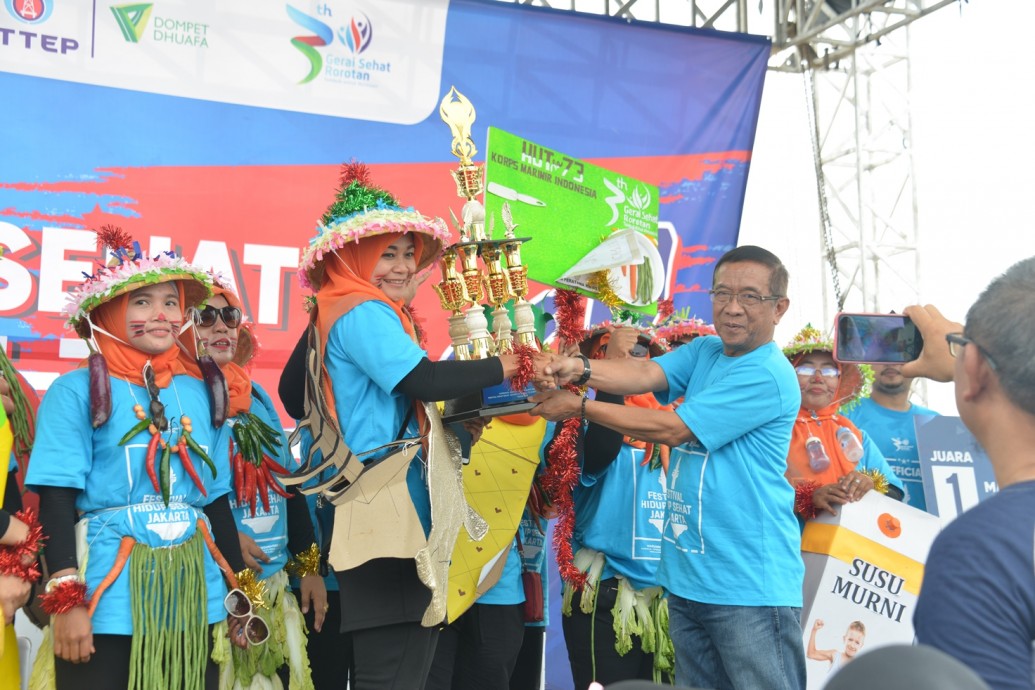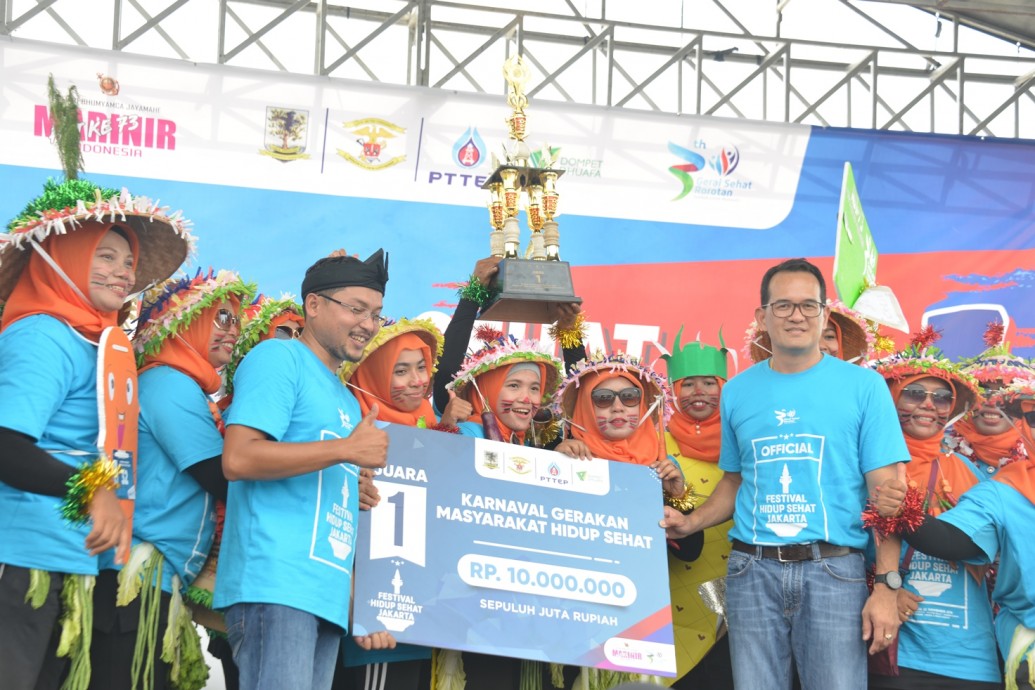 Jakarta Health Festival 2018
25 Nov 2018
The Jakarta Healthy Living Festival was held at Rorotan yard and Marunda field, Cilincing, North Jakarta on Sunday, 25 November 2018.
The festival was held to celebrate the 3rd birthday of Rorotan Health Clinic PTTEP-Dompet Dhuafa and the 73rd birthday of Marine Corps.
General Affairs Manager PTTEP Indonesia, Pak Afiat Djajanegara said that PTTEP aims to educate and promote health through the Jakarta Healthy Living Festival.
It was also announced that Rorotan Health Clinic by PTTEP and Dompet Dhuafa has become a BPJS service provider.
Pak Afiat said, "Therefore, people can come here and use the BPJS facility. Other than that, this activity also introduces the Marine Corps to the community, especially the residents of Marunda and its surroundings."
There were various activities held during the event, such as kids drawing competition, health screening, talk show, bazaar etc.
Pak Afiat said that the reason why PTTEP and Dompet Dhuafa picked Rorotan is because "they have a highly dense population and there are a lot unfortunate people with lack of access to health and there is no clinic nearby. So we are trying to help them."
Dompet Dhuafa CSR Social Enterprice (DDSE) Director, Herdiansyah said that this sort of activity will inspire the public to have a healthy lifestyle in the future.
Commander of the 1st Marine Amphibious Battalion, Battalion, Mayor Mahfud Dwi Hafinanto said that this activity is a form of support from the Marine Corps to organize something that is beneficial for the community.
Other News