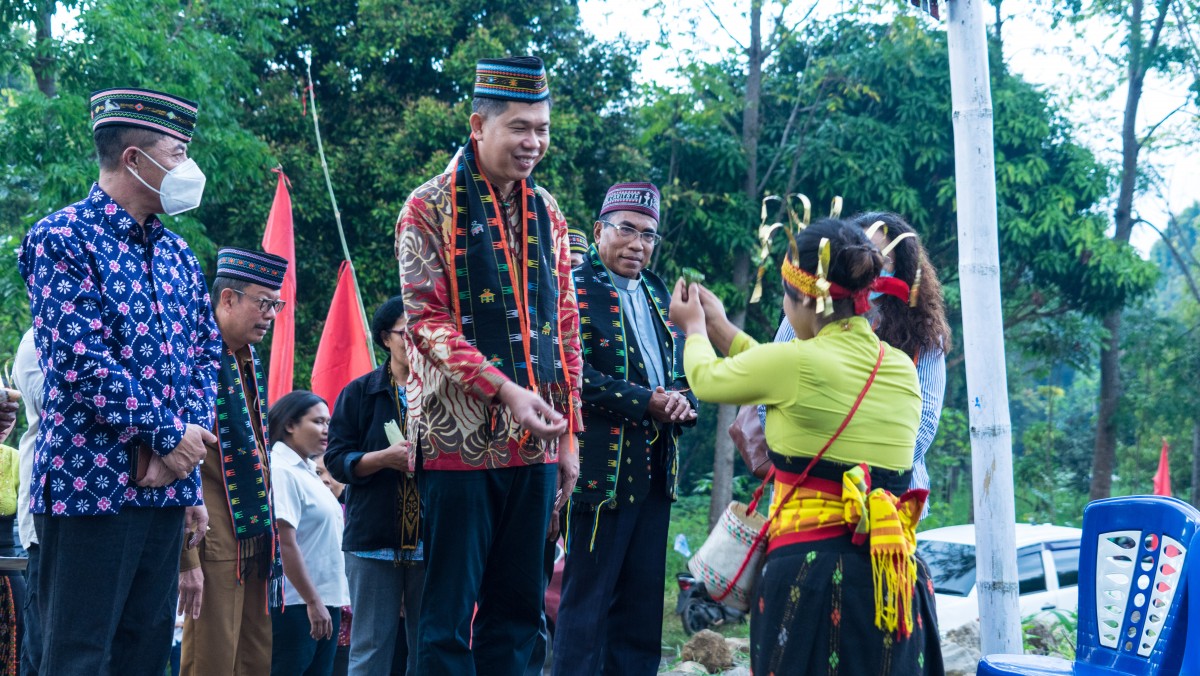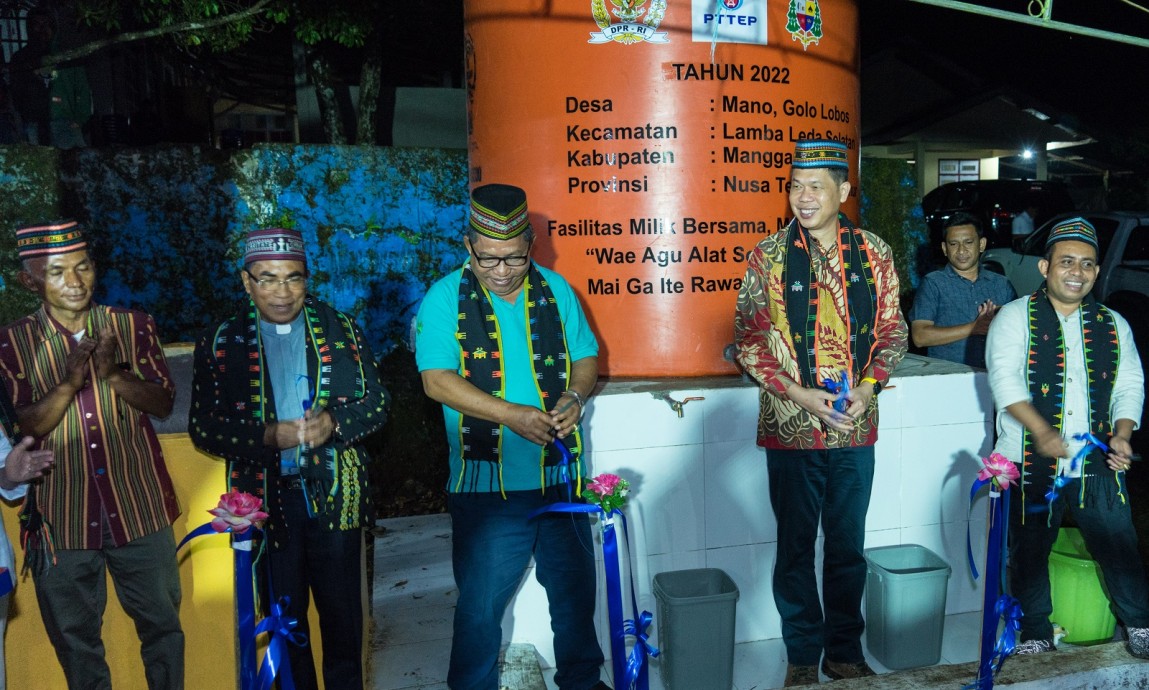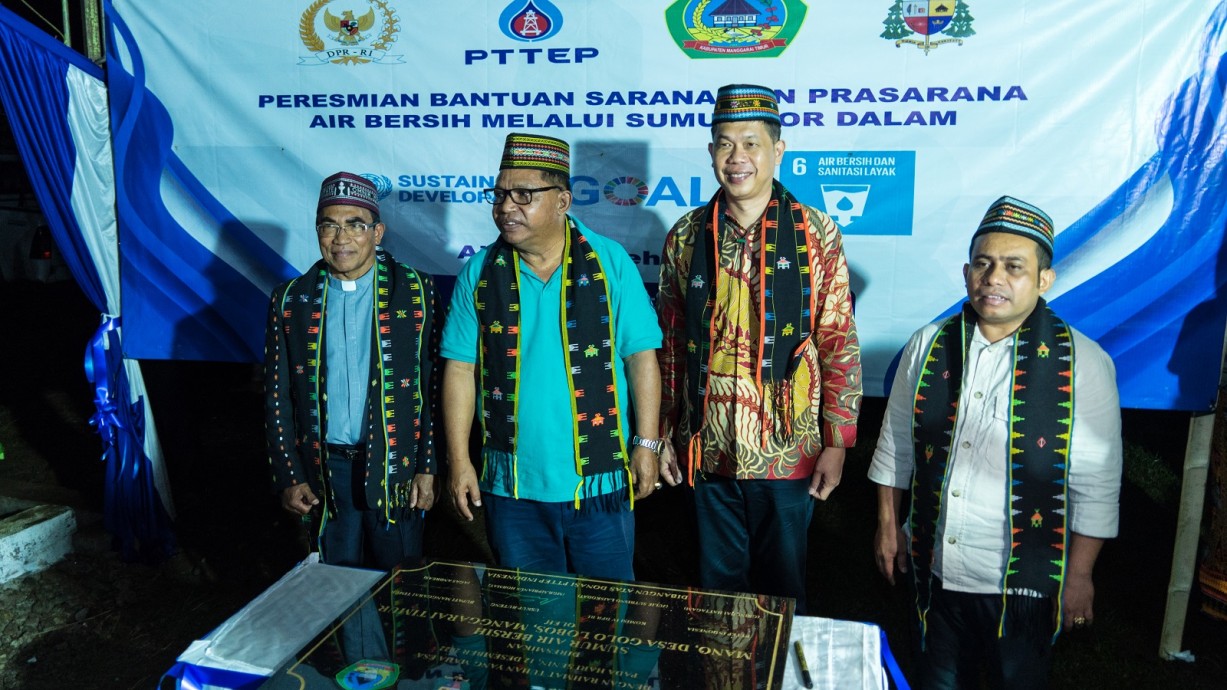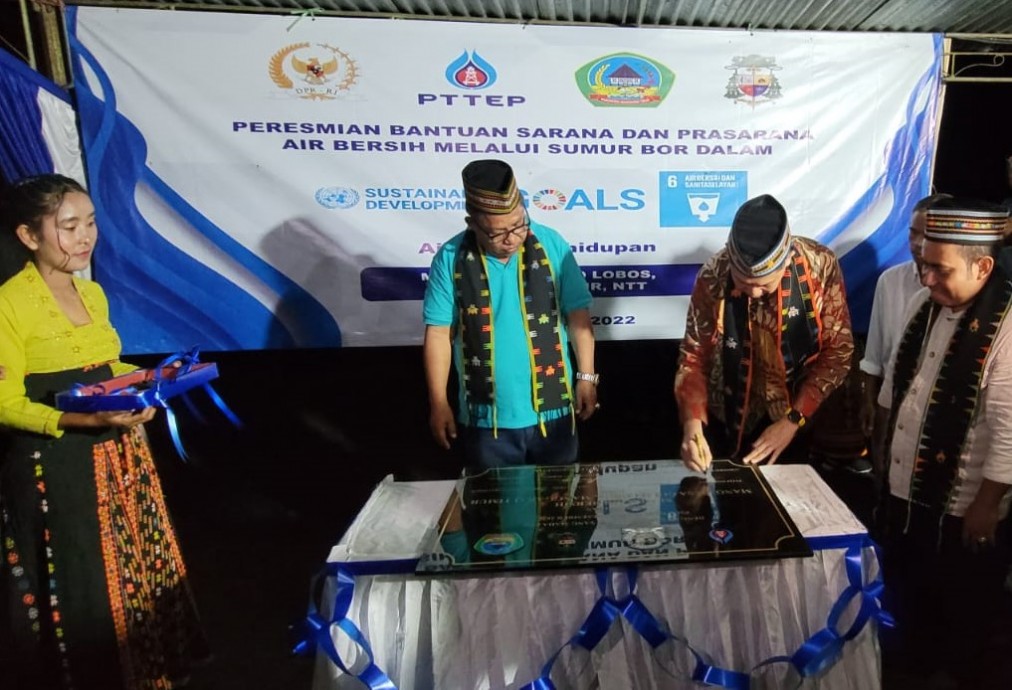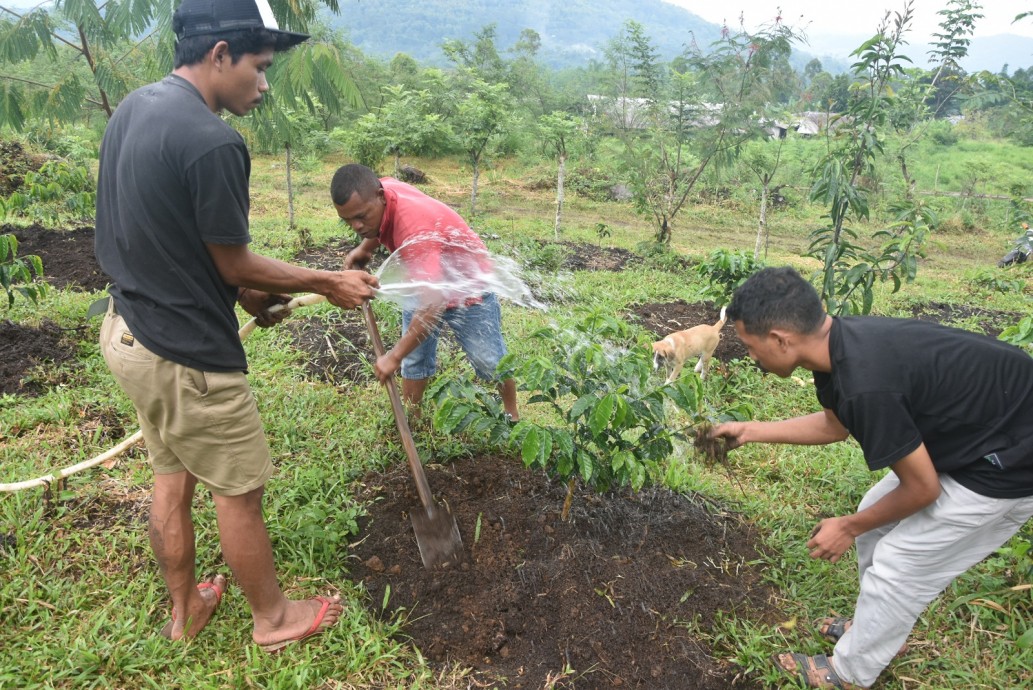 Julie Laiskodat Facilitates Clean Water Facility at Coffee Agrotourism Area in Mano, NTT
28 Dec 2022
Member of Commission IV DPR-RI Julie Laiskodat on 12 December 2022 inaugurated a clean water well to support the development of the Ruteng Diocese's Coffee Agrotourism Area in Mano, South Lamba Leda District, East Manggarai Regency, East Nusa Tenggara.
The request for this well was initiated when a member of Commission IV DPR RI, Julie Sutrisno Laiskodat, in November 2021 inaugurated the Coffee Agrotourism Area as an effort to develop the tourism sector in NTT. Unfortunately, during last year's journey, the coffee tree's development has been hampered due to water shortages.
"Planting coffee trees experienced difficulties because the 10-hectare land lacks water to plant and care for coffee trees. Various types of Arabica coffee are planted there by utilizing scarce water sources," said the politician who is familiarly called Mother Julie. "Coffee planting aims to make Mano a coffee agro-tourism area in the future," added Mother Julie.
Finally, through collaborative work with PTTEP Indonesia, they finally agreed to build a clean water drilled well in Mano whose inauguration took place Monday (12/12).
Before there was a clean water well, the land manager, Romo Robert Pelita, obtains clean water from a mountain spring in the nearby village, but when entering the dry season it becomes difficult to get clean water. As a result, during the dry season, many coffee trees die so that the percentage of coffee growth is below 40%. However, coffee planting must still be carried out and to overcome water difficulties, planting is carried out in stages.
The planting aims to make Mano a coffee agrotourism area in the future. The land manager, Romo Robert, wants to develop other crops on the land, so that tourists and visitors can visit any time, not only during the coffee harvest. "I am very happy that the prospect of the Diocese's land is very wide open, with the presence of water there is a source of life. We have high hopes for the development of the coffee plant and do not rule out the possibility of other plants such as cloves and others."
The construction of the well in NTT this time cannot be separated from the collaboration with PTTEP Indonesia.
Given PTTEP Indonesia's commitment to establish clean water facilities in Ngada district, this time PTTEP is building a clean water well in Mano, Lamba Leda Selatan District, East Manggarai Regency, East Nusa Tenggara. PTTEP Indonesia hopes that this water facility can be put to good use so that the Mano people's economy can increase, especially in the Coffee Agrotourism Area.
Grinchai Hattagam as General Manager of PTTEP Indonesia said, "We are pleased to be able to contribute in expanding and introducing coffee agrotourism in Mano. With this clean water well, it is hoped that the coffee plantations in Mano will continue to grow. Hopefully it can have an impact on increasing tourism and economic movement in Mano."
The clean water well is up to 105 meters deep and can produce up to 100 cubic meters of water per day. This capacity is sufficient for the needs of coffee plantations in the Diocese's land. Now planting other plants is also not a difficult matter.
Other News