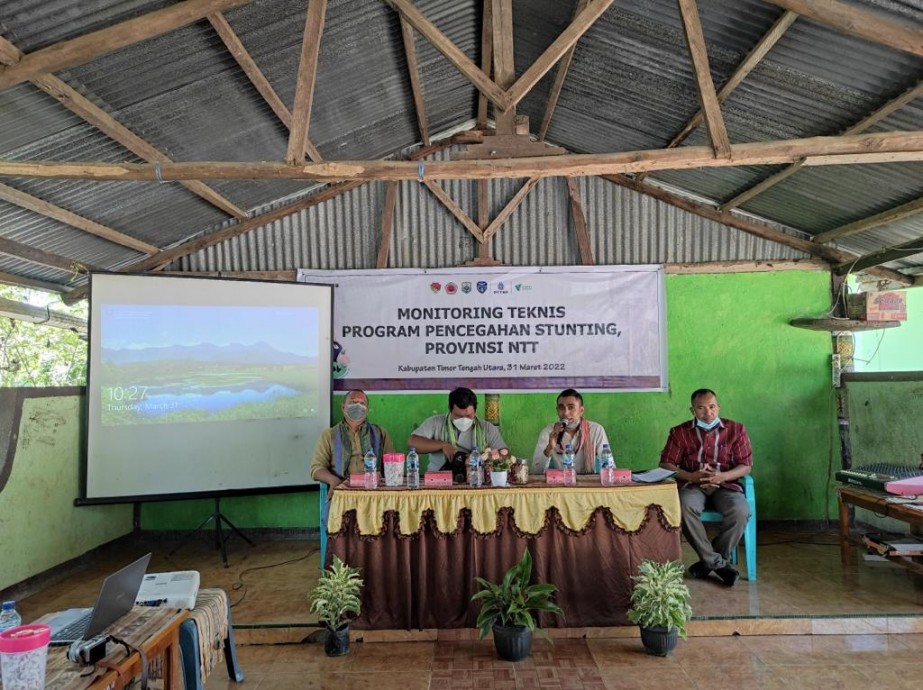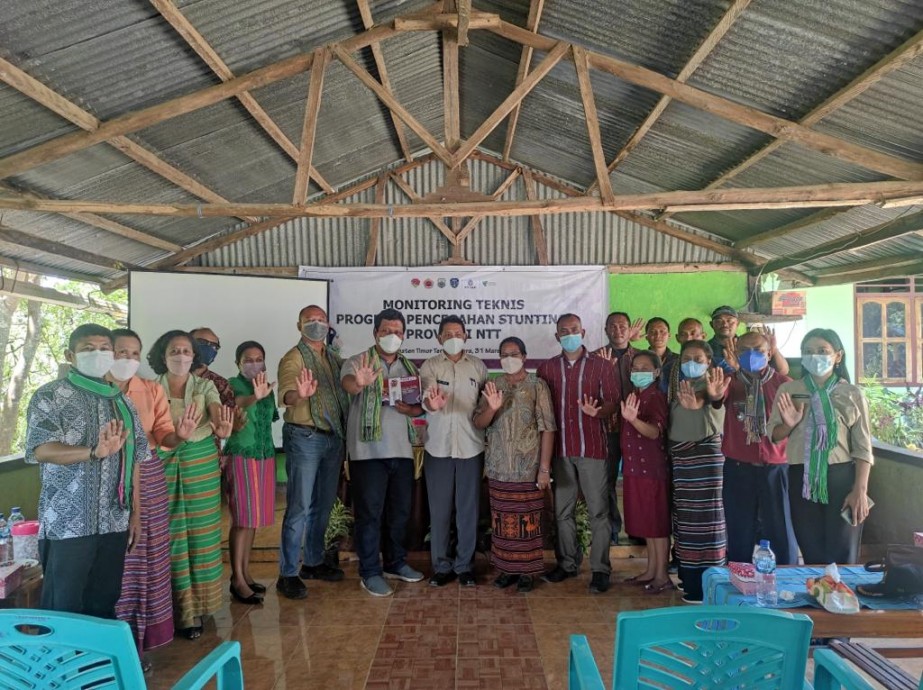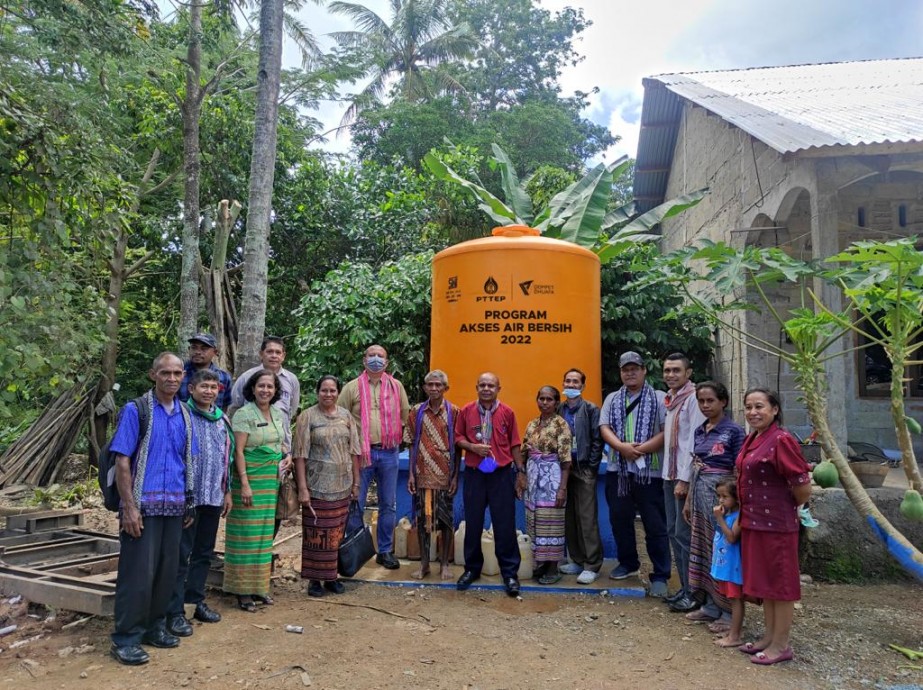 Posyandu-based KRPL: I Have Healthy Food for Children
31 Mar 2022
KEFA, 2022. Posyandu, is one of the activities in the effort to prevent stunting. Routine growth monitoring activities are part of the early identification of stunting and child growth problems. This will then be taken into consideration in determining the appropriate activities for stunting prevention.
There are more than 74 posyandu in the districts of Kupang, South Central Timor, and North Central Timor. Now innovating by utilizing the Posyandu yard for KRPL activities (Sustainable Food House Area). "Ketong (we) plant a lot of various vegetables such as pakcoy, kale, red spinach, tomatoes, and others, we also get a pond and catfish, now I have healthy food for children," explained Mama Riska, the head of the posyandu cadre. According to her, this is very useful, especially in supporting the PMT (Supplementary Feeding) activity which is one of the activities in the posyandu.
The ease of providing access to healthy food for posyandu is expected to stimulate posyandu participants, presenting healthy food patterns for children. Activities at the posyandu, apart from eating and cooking together, usually begin with education on the food ingredients used. "The Posyandu-based KRPL has become a separate innovation, especially for the program assisted villages, because this practice has just begun," explained Herdiansah, Director of Dompet Dhuafa Social Enterprise.
This activity cannot be separated from the stunting prevention partnership activity. Multi-stakeholder collaboration between PTTEP, Setwapres, and local governments in East Nusa Tenggara. "We are happy to see the cadres and posyandu participants maintain and harvest the vegetables and catfish that we provided, we hope that all of our children will be healthier and become superior human resources in the future" Closed Irwan Mardelis, Public Affairs, PTTEP Indonesia.
Other News