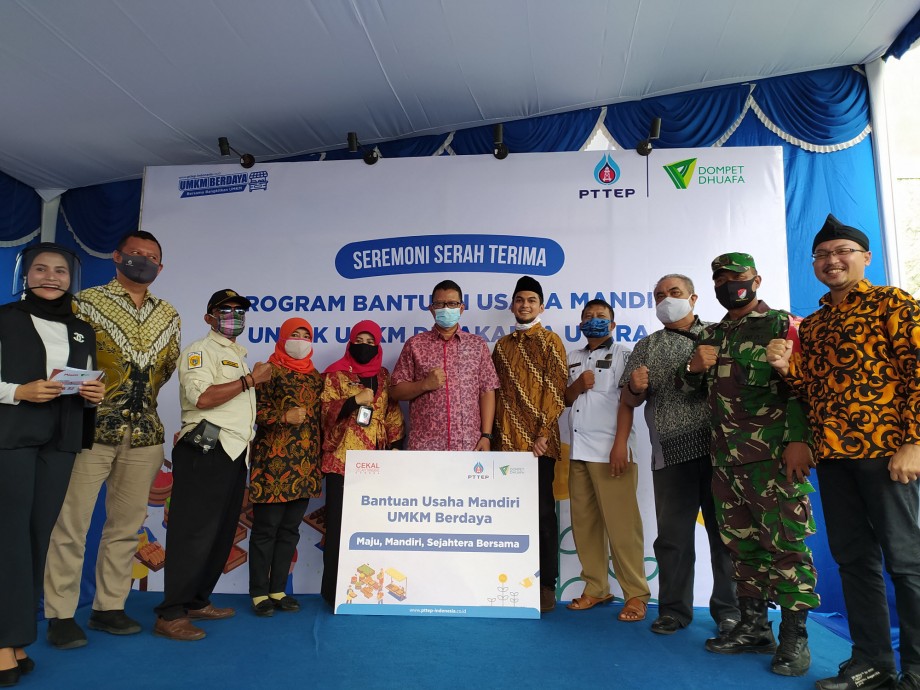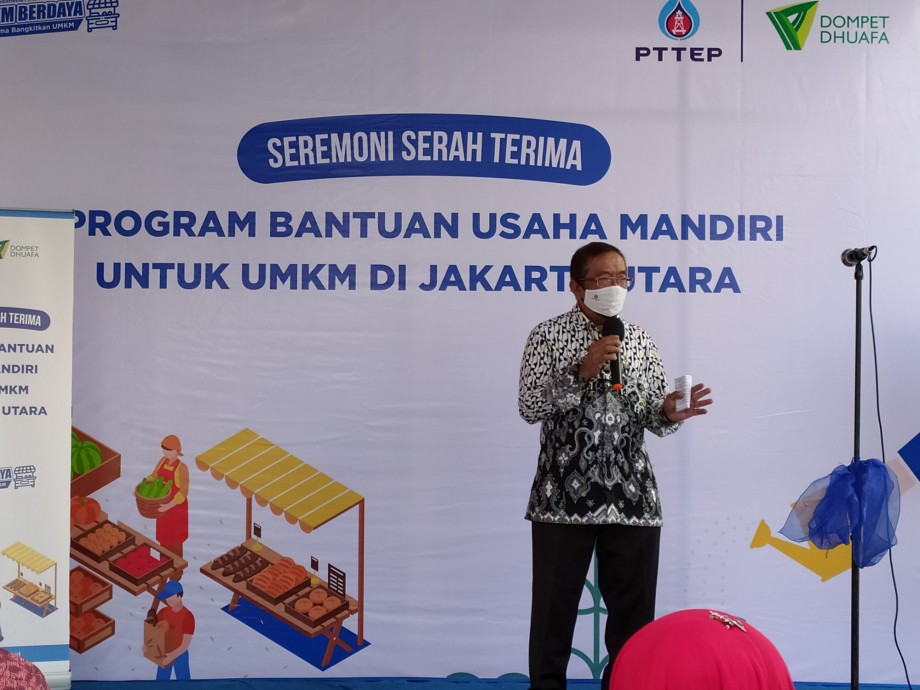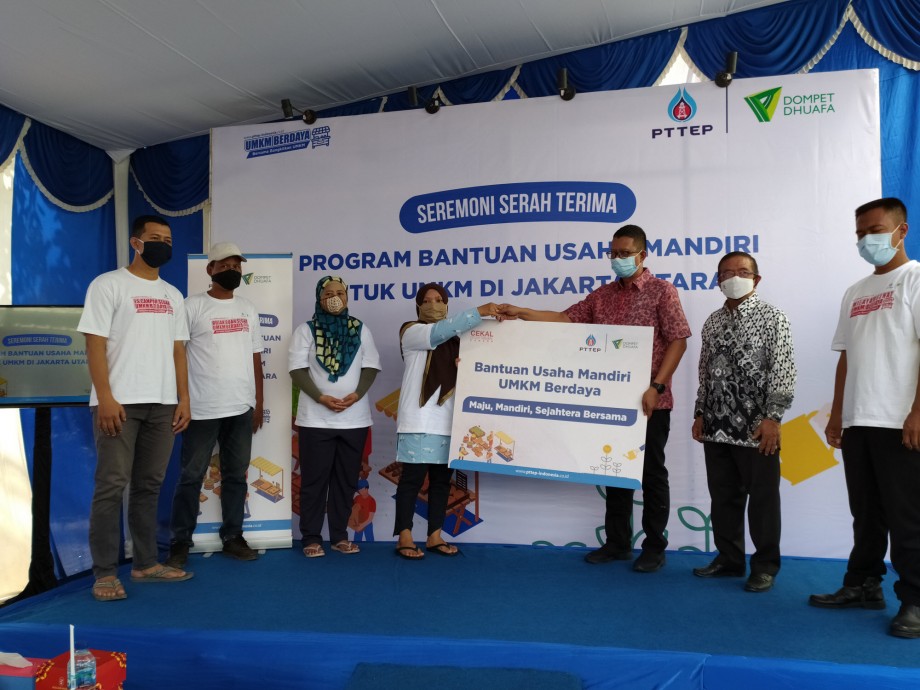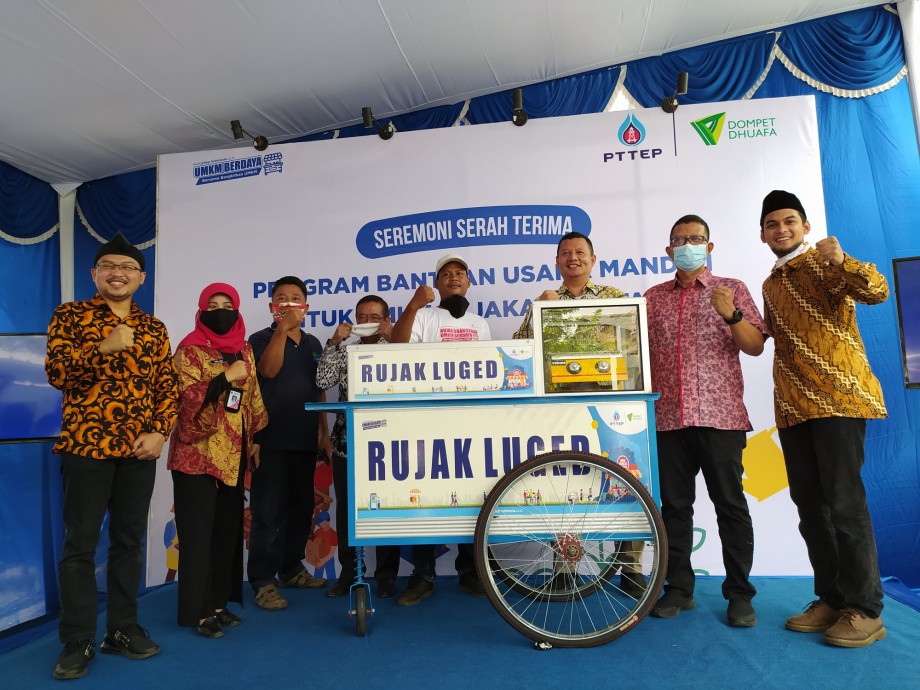 PTTEP boosts the competitiveness of MSMEs in the midst of a pandemic
21 Aug 2020
PTTEP urge MSME (Micro, Small and Medium Enterprise)s actors to rise, be empowered and increase competitiveness through the independent business assistance program.
The main target of this program is SME actors that are impacted by COVID-19, specifically those in the culinary, food and beverage, services and staple foods industries.
60 SMEs in North Jakarta have been selected to receive help in the form of business support tools, capital, fintech tools, and two months of periodic monitoring and assistance.
PTTEP Indonesia's General Affairs Manager Afiat Djajanegara states that this program is a pilot project that will be scaled up to a national level while constantly monitoring the response and development of the current program. From the event, PTTEP received an award from MURI (Indonesia Museum World Record) for the biggest collaboration singing Indonesia Raya (the national anthem) online by the SMEs, showing the spirit of fighting for better future.
Other News