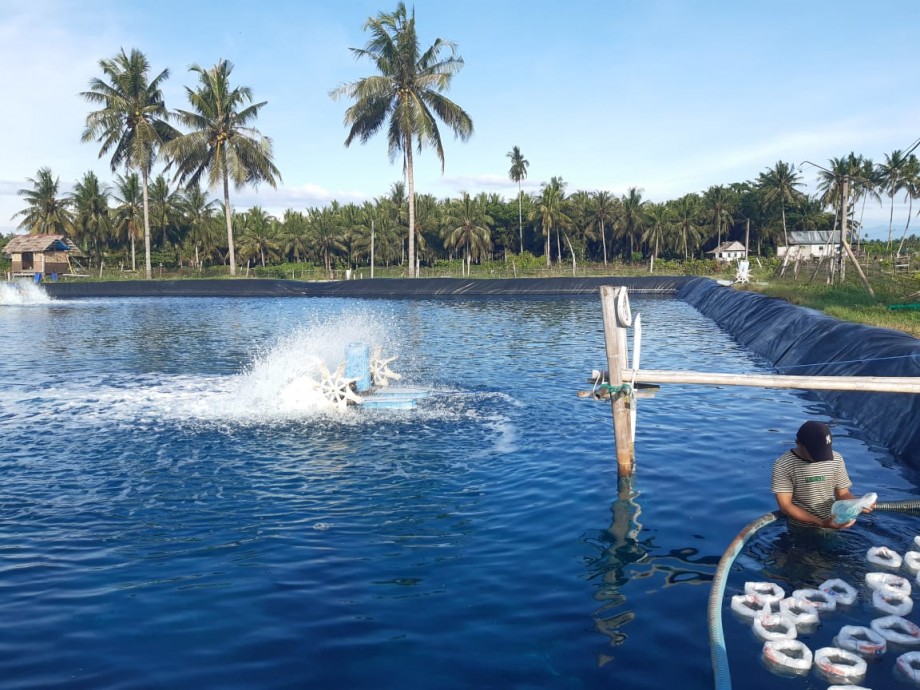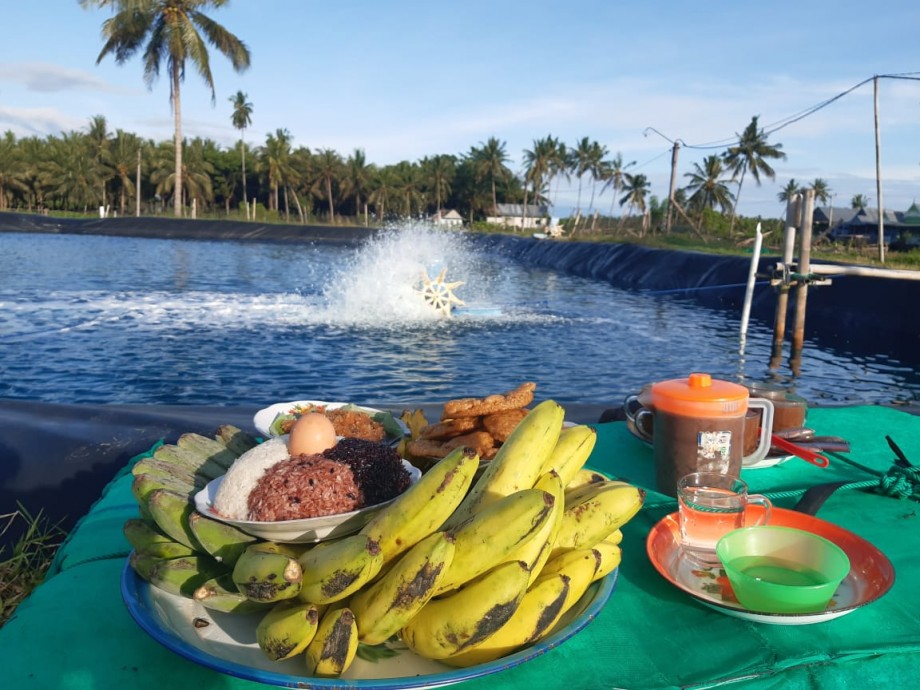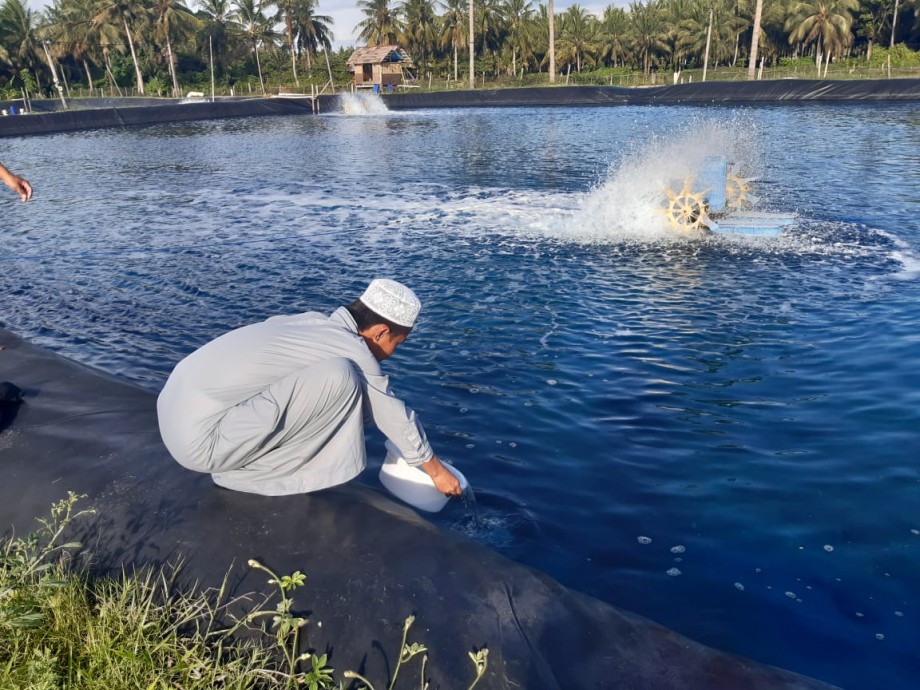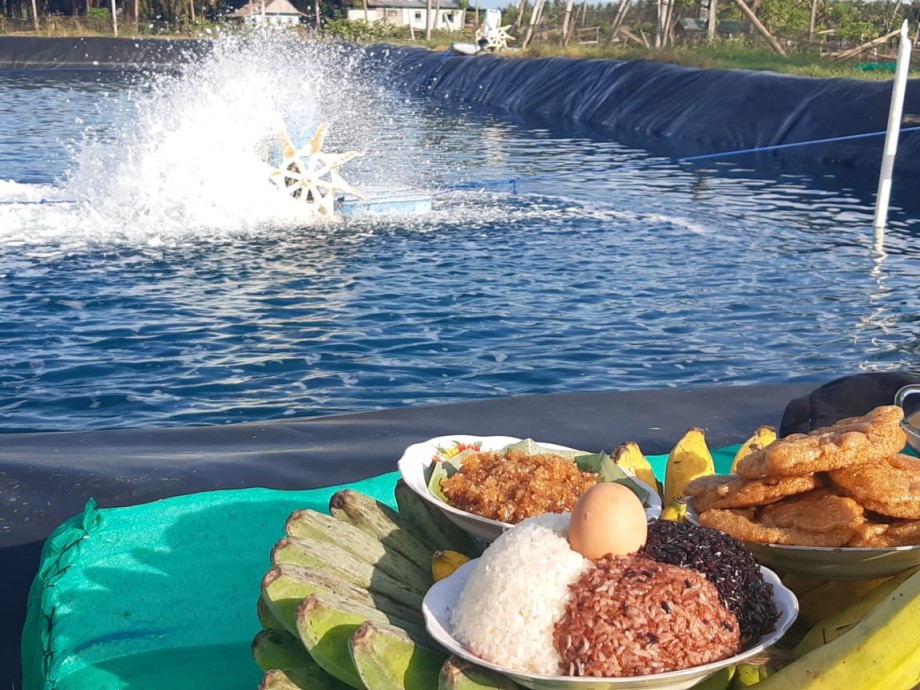 PTTEP Develops Agribusiness-Based Social Business for the People of West Sulawesi
08 Mar 2022
The "Ma' Baca" tradition is a local tradition of the people in Panyampa Village, Campalagian District, Polewali Mandar Regency, West Sulawesi. Through this tradition, the residents of Panyampa Village pray to the Almighty before releasing new DoC shrimp (baby shrimp) into the pond that is ready for production.
This activity is intended so that the shrimp released in the ponds will receive blessings, live healthily and produce abundant harvests. Moreover, this tradition is also a gathering place for religious leaders as well as the workers eat together.
"This tradition is very useful, especially in order to get closer to the Almighty and provide lessons that all activities we do in nature are very close to His blessing," said Mahsyar as Head of Vannamei Shrimp Farm, Monday (7/3/2022).
Vannamei shrimp farm is one of the five agribusiness-based business units with the potential to be developed by the Thai oil and gas company PTTEP for residents of Mamuju, Majene and Polewali Mandar Regencies in West Sulawesi. In addition to the vannamei shrimp farm, there are also two KUB (Kampung Unggul Balitnak) native chicken farms, a duck farm and a trigona bee farm.
Since 2012, PTTEP Indonesia's CSR has routinely organized and built PAUD in Mamuju, Majene and Polewali Mandar. PTTEP CSR initiated an economic empowerment program that aims to provide added value and share impact to the management of PAUD and surrounding community.
This is the fourth year of the development of Sobis Pammase's agribusiness-based social business, which is PTTEP Indonesia's CSR program assisted by IMZ and KMM experts from the Dompet Dhuafa Group. "Agribusiness sustenance is the closest sustenance to God's destiny, because all stakeholders strive to obey the SOP, and God is the one who gives the harvest," said Mahsyar.
Other News