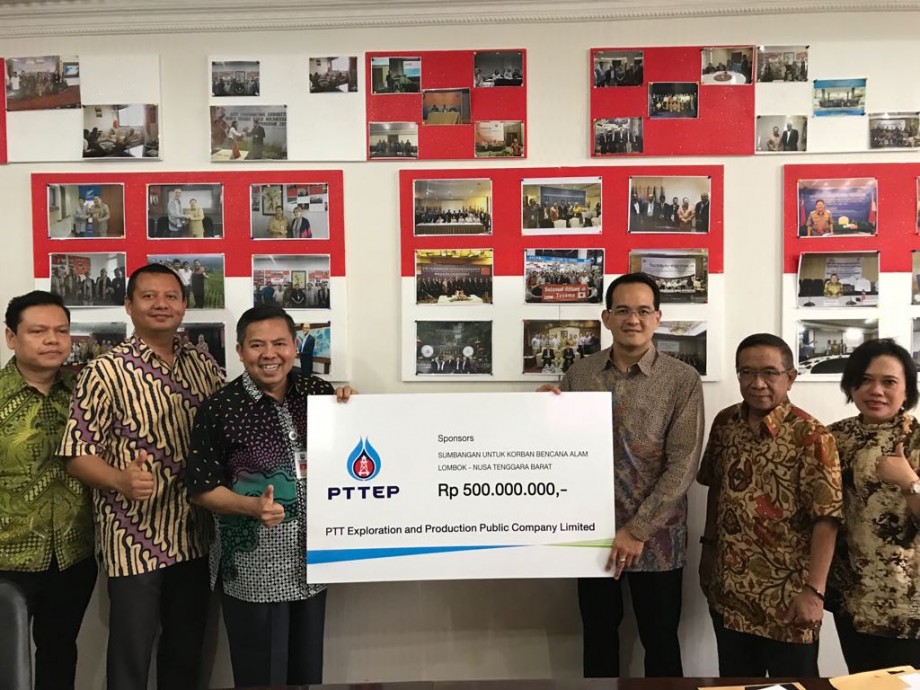 PTTEP Donates IDR 500 Million to Earthquake Victims in Lombok
10 Aug 2018
PTTEP CSR has donated Rp 500 million to people affected by the tragic earthquake that recently occured in West Nusa Tenggara.
The donation was given through the Ministry of Internal Affairs of Republic of Indonesia represented by Dr.Nelson Simanjuntak, Head of Center for Facilitation of Cooperation Secretariat General on Friday, 10 August 2018.
"On behalf of PTTEP CSR, we would like to express our deepest condolences to the victims and all those affected by the earthquake in Lombok." said Titi Thongjen, General Manager of PTTEP Indonesia. "Faced with this natural tragedy, we embrace our efforts to support our fellow citizens and the Indonesian Government in any way to alleviate the impacts from the disaster."
Other News