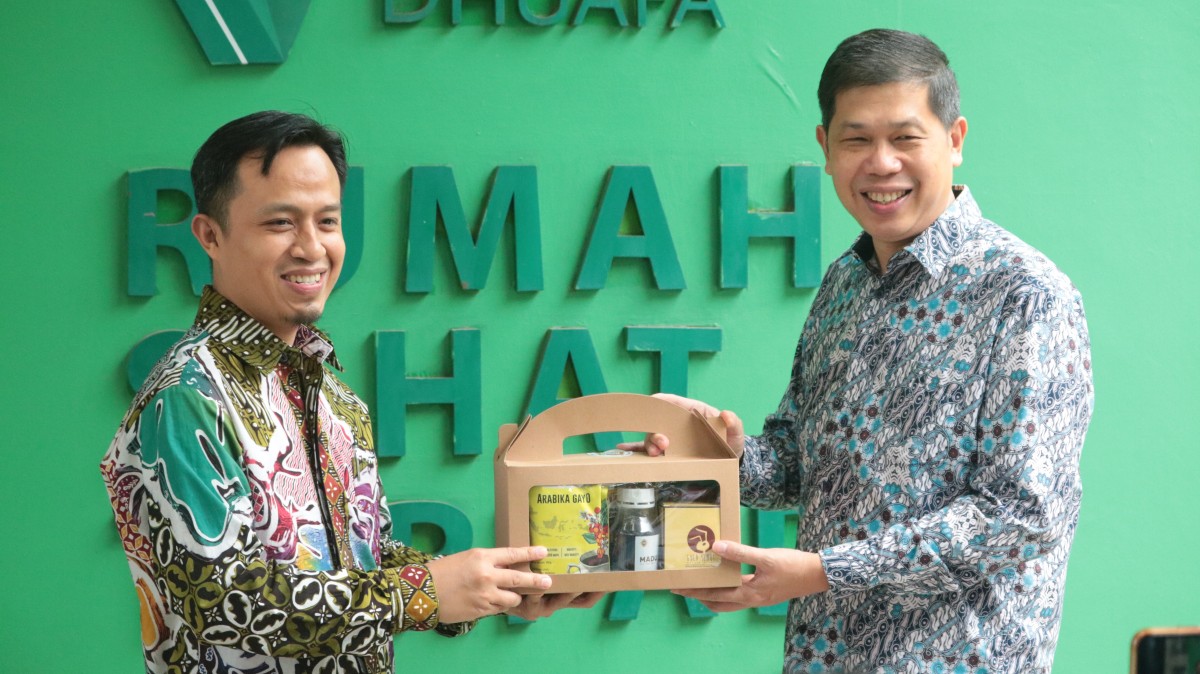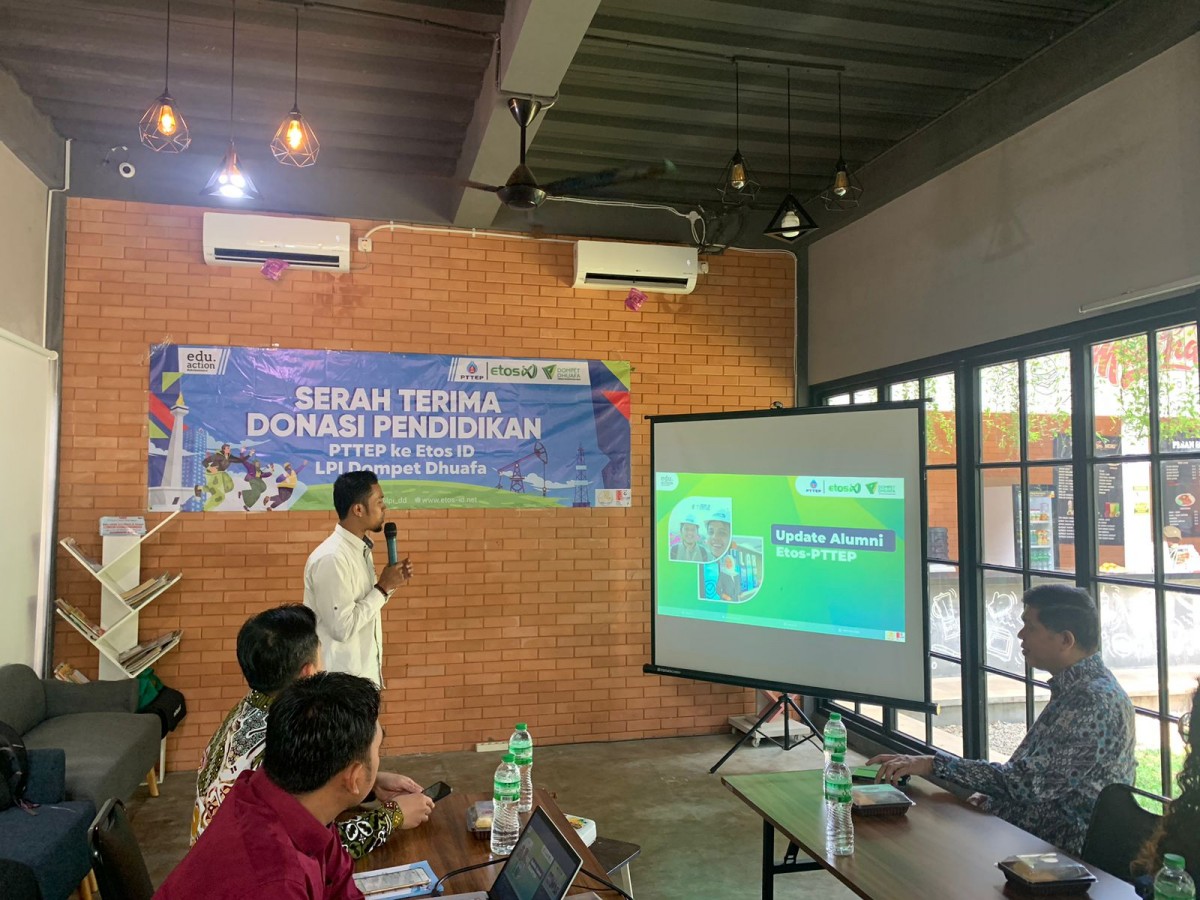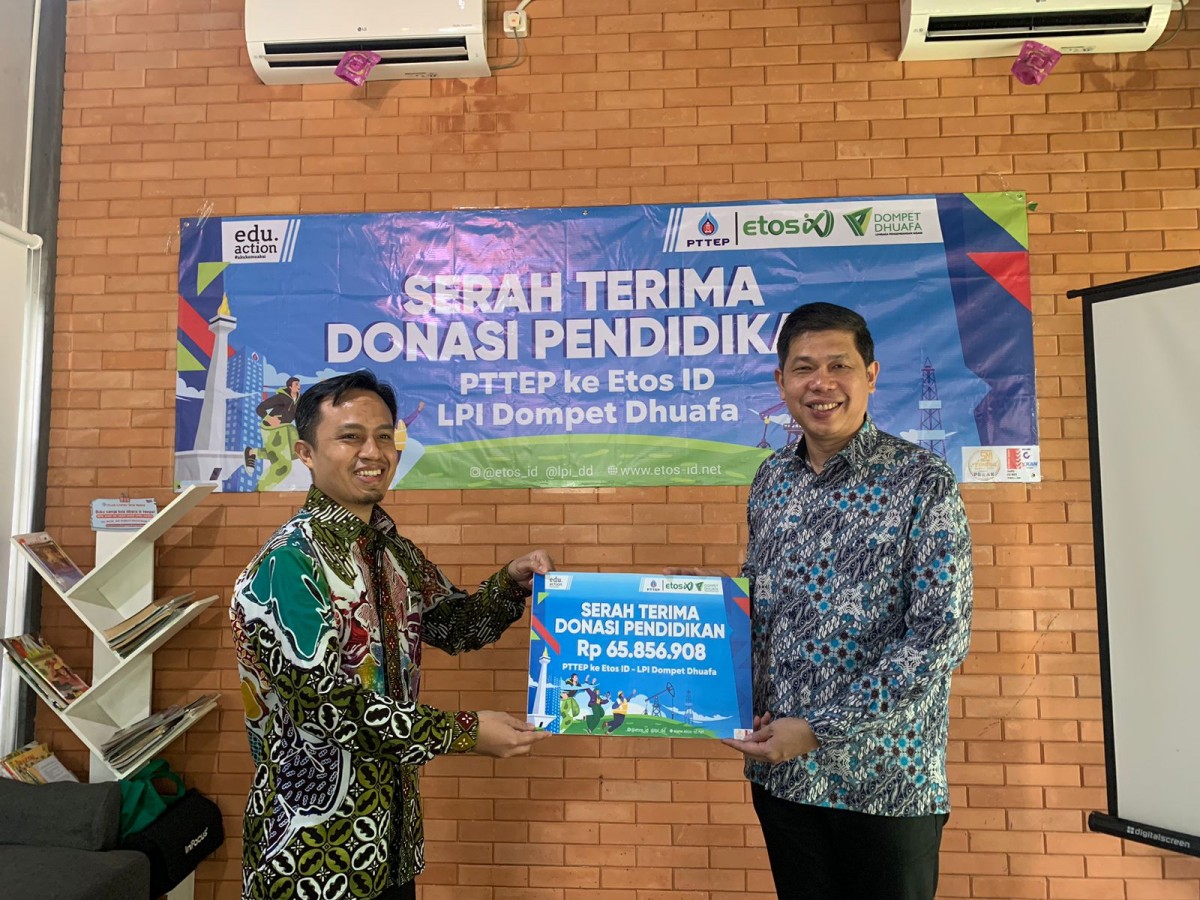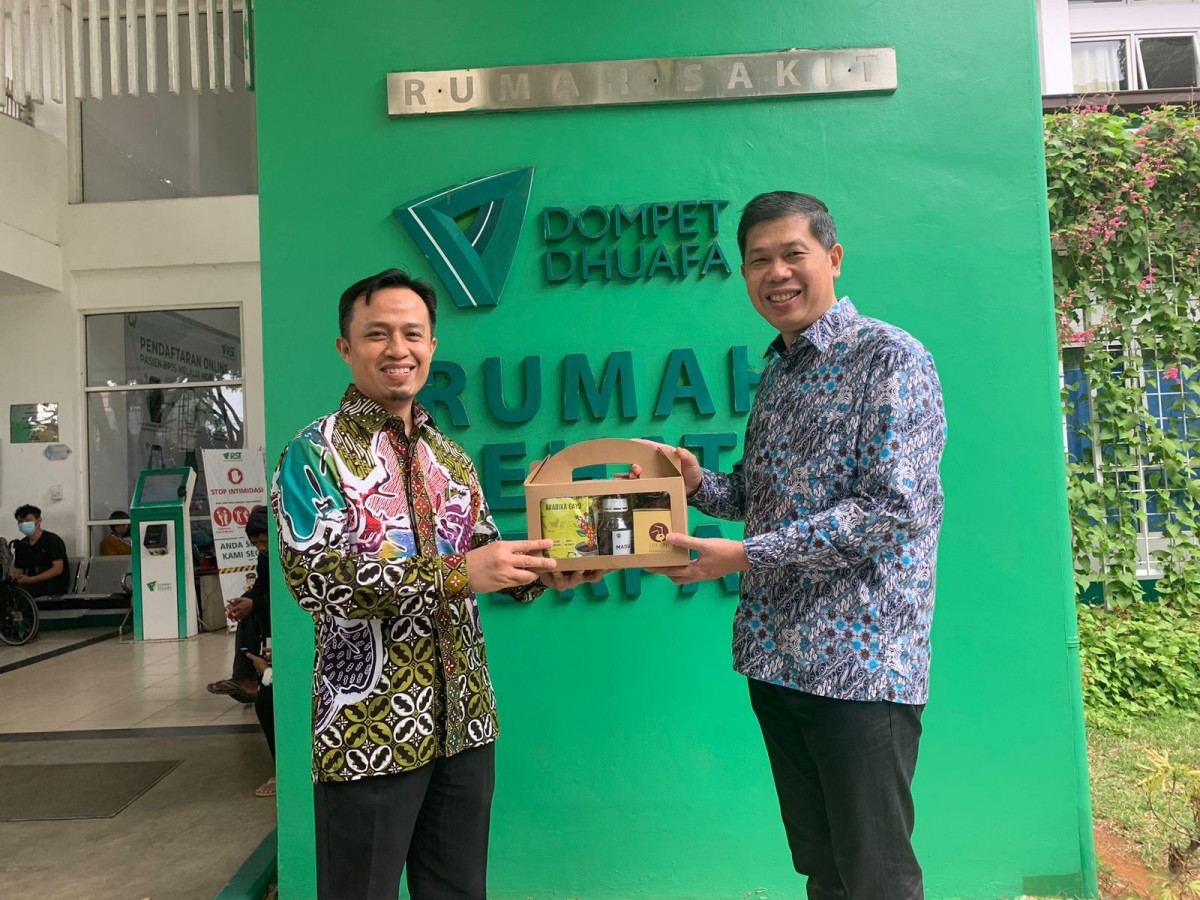 PTTEP Indonesia Provides Study Funds for Etos ID
24 Oct 2023
Bogor - The opportunity to continue your education at the university level is the right of every Indonesian citizen. However, in reality, the right access to higher education is still a major problem, this is shown by data from the Central Statistics Agency (BPS) in 2021, the Gross Enrollment Rate (APK) for Higher Education is only 31.19 percent; This means that as many as 6 out of 10 children who graduate from high school have not had the opportunity to receive a college education, therefore cooperation from various parties is needed so that access to education can be felt by everyone.
On this basis, a collaboration program was initiated between Etos ID and PTTEP Indonesia to support the realization of quality education. On Tuesday (24/10) PTTEP Indonesia provided funding support worth Rp. 65,856,908 for the Etos ID program. The Handover of PTTEP Indonesia Donations was held at Teras Madina, Bogor, West Java and was attended by Grinchai Hattagam, General Manager of PTTEP Indonesia; Gayatri Syafri (Riri), Public Affairs PTTEP; Mulyadi Saputra, Head of LPI DD; and Muhamad Saepudin, Head of Indonesian Leadership School.
Muhammad Saepudin said the funds would be distributed and optimized for UKT costs and housing rental support for several beneficiaries of the Etos ID program. On this occasion, Grinchai Hattagam expressed his gratitude to Etos ID and at the same time expressed his happiness at being able to visit Dompet Dhuafa Human Development Institute (LPI DD) and meet the Etos ID management directly. He hopes that good collaboration will be re-established in the near future.
Other News