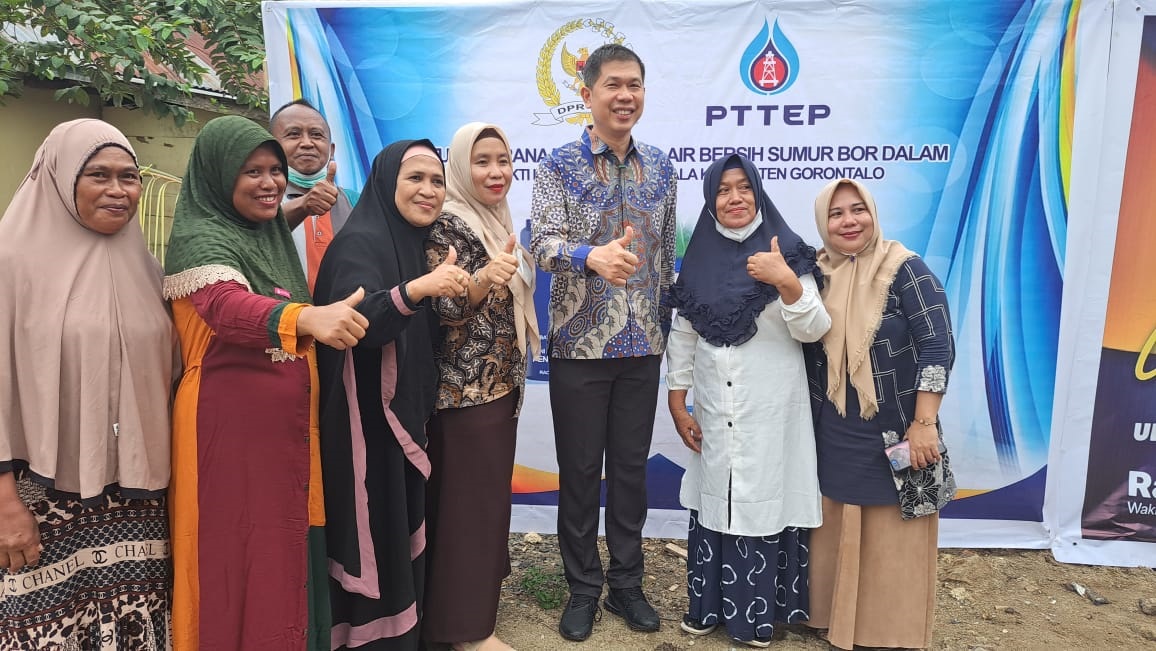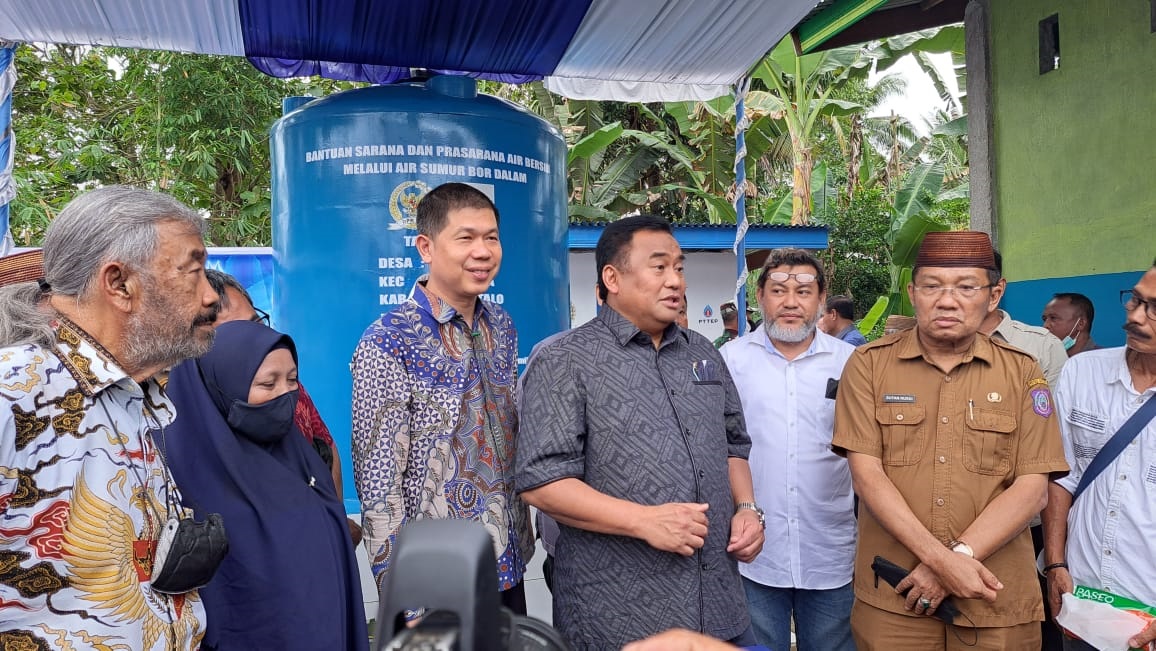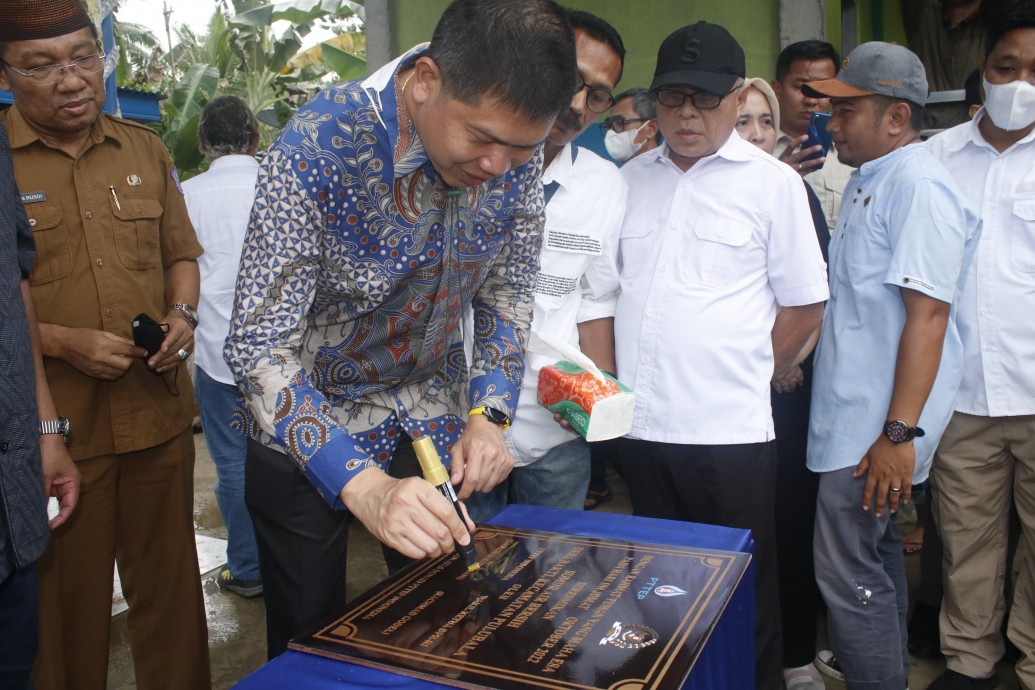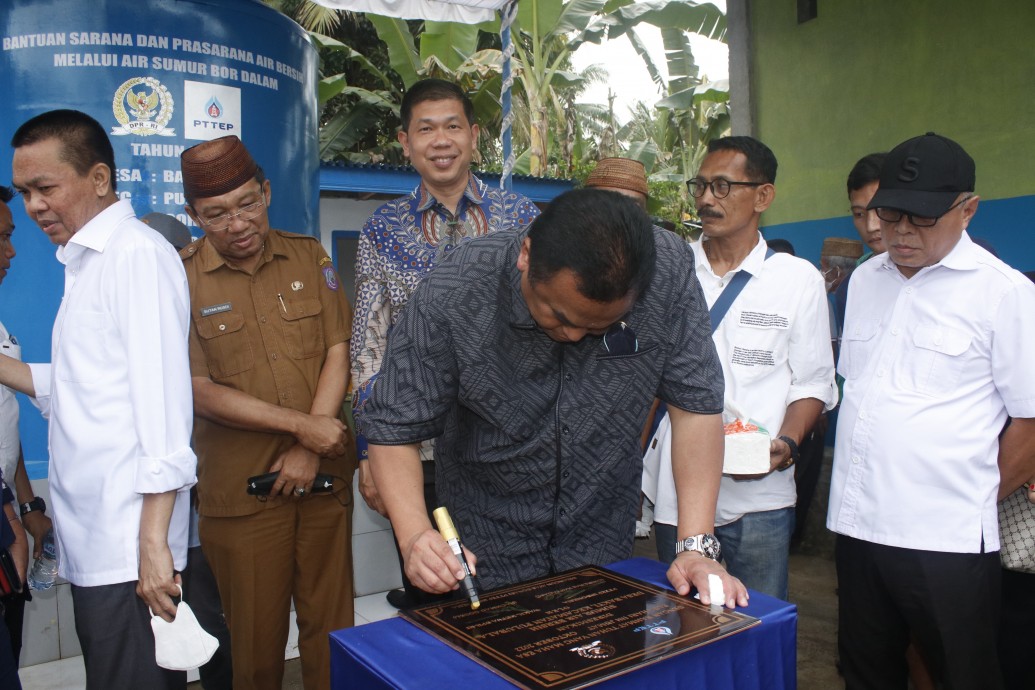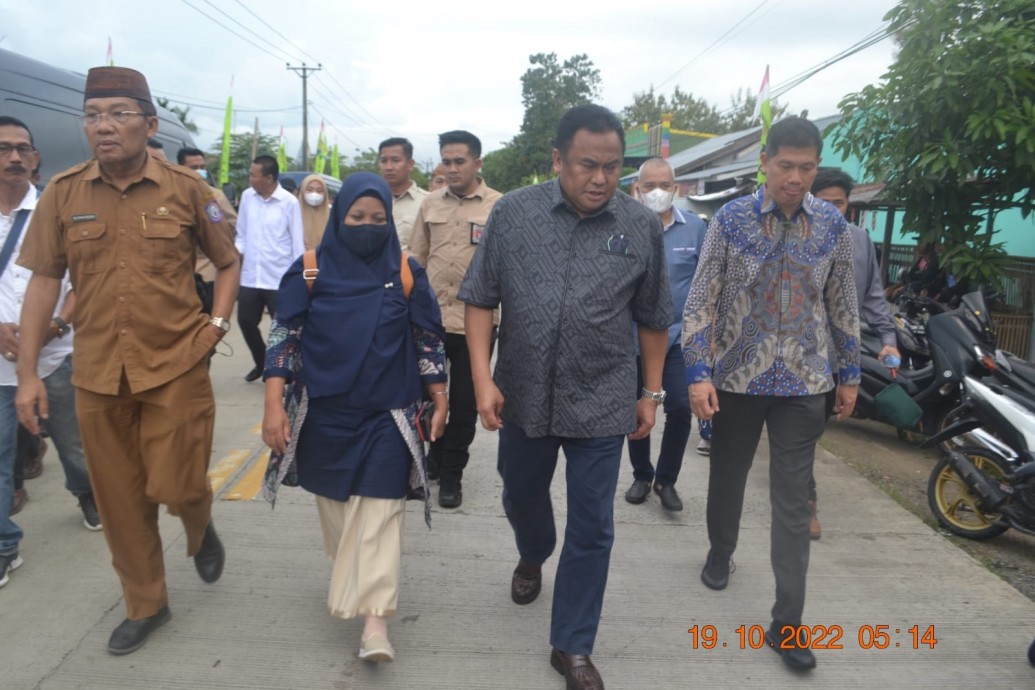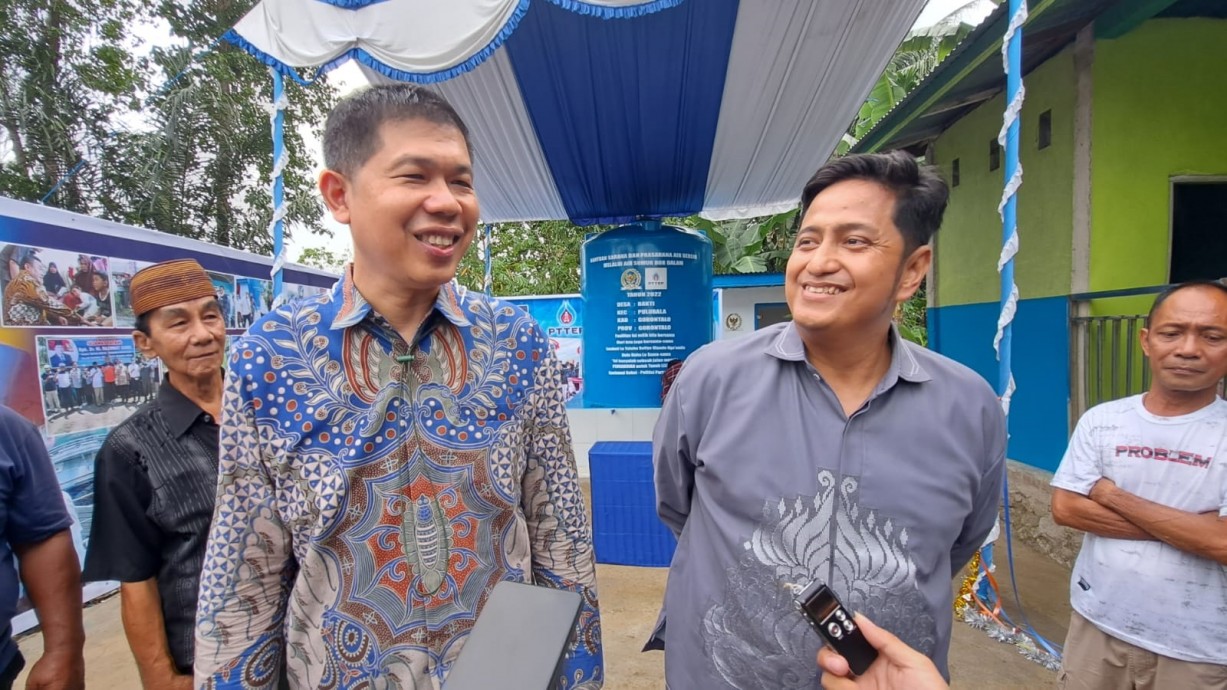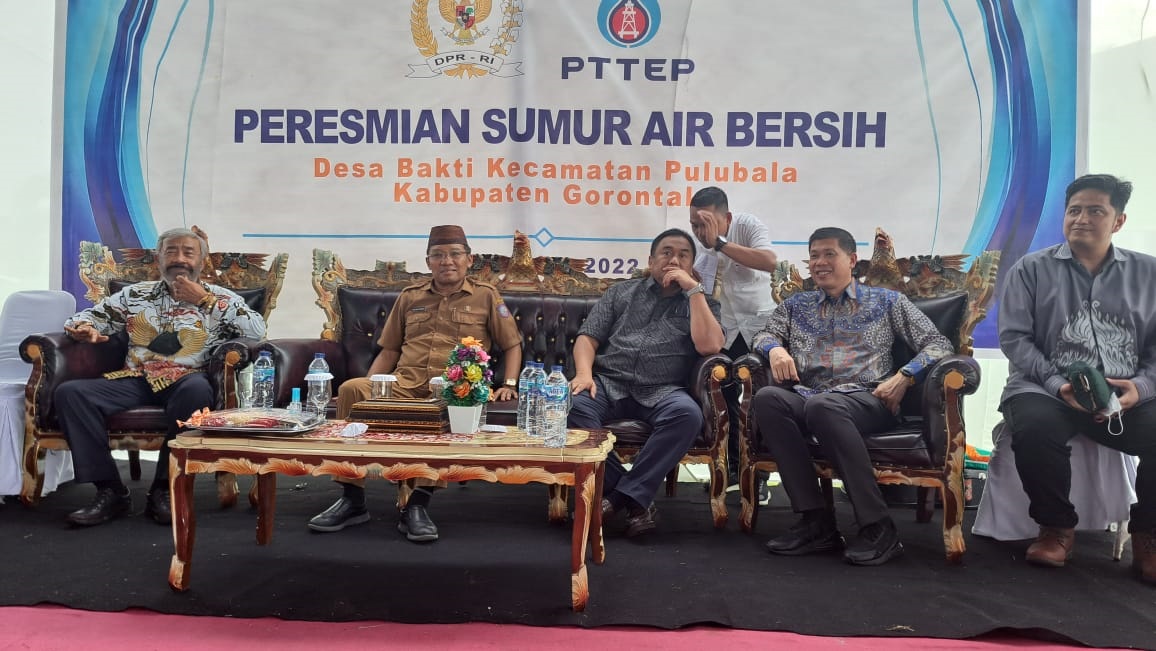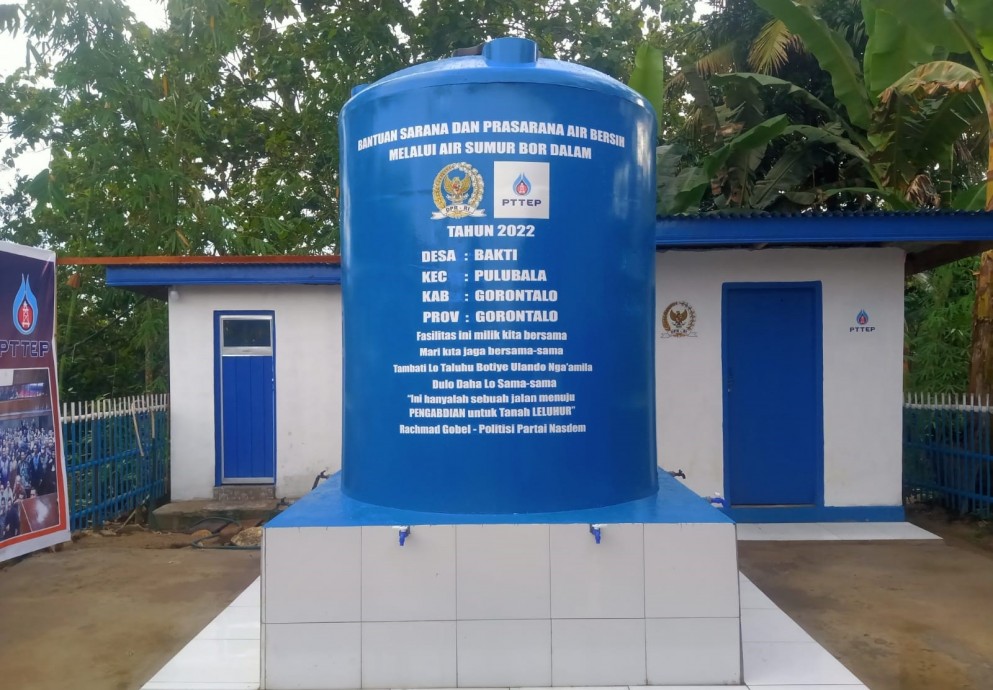 Rachmat Gobel and PTTEP Indonesia Build Clean Water Well in Gorontalo
18 Oct 2022
Deputy Speaker of the People's Representative Council Rachmat Gobel inaugurated a clean water well in Bakti Village, Pulubala District, Gorontalo Regency, on Tuesday (18/10/2022). This is a source of clean water that is expected to make people's lives healthier and more prosperous.

"Thank you to the management, especially present to see the clean water project. We want to feel the happiness of Bakti residents. Building the welfare of Bakti residents, who became the first location for this Project. For that, let us be able to maintain this project for the benefit of all, " said Rachmat Gobel.

The water well built by PTTEP Indonesia was an initiative by Rachmat Gobel who saw the importance of a new water source for the community. Because since 2019, clean water has become a problem in Gorontalo. The impact of the drought is increasingly being felt and the people of three districts in Gorontalo are having a hard time getting clean water. One of them is the people of Gorontalo Regency.

Every day the residents of Bakti Village have to rely on water from wells with muddy water or they have to collect rain. Another option is to reach into your pockets to buy water for IDR 5,000 per 125 liters. Expenditures that have an impact on economic development, especially animal husbandry and agriculture, as well as small and micro businesses in the vicinity. The lack of clean water has made agriculture dry and dead, causing crop failure. Farm animals also not getting enough green grass.

A resident, Alham Hasan spends approximately 300 to 500 liters of clean water per day for his 7 family members. During the dry season the dug wells run dry and the rains don't come, Alham buys clean water in a mobile tanker. The costs incurred are IDR 30,000 to IDR 50,000 per day. This is done to meet daily needs such as washing and bathing.

Alham is grateful, now there is a well of clean water in the area where he lives. Moreover, the well is on his land. "We are happy and grateful because we can share with the surrounding community, the burden on the community is reduced to buy water, for washing and bathing it is very very useful," said Alham.

Fulfilling the need for clean water is one of PTTEP Indonesia's concerns in promoting SGDs (Sustainable Development Goals) number 6, namely regarding Clean Water and Proper Sanitation. So that residents can improve a clean life, health can be maintained, and economic development so that agriculture and animal husbandry can continue to develop.

General Manager of PTTEP Indonesia, Grinchai Hattagam, considers that the company's role is a good thing in supplying clean water in Gorontalo. "PTTEP Indonesia is pleased to be able to contribute to the construction of facilities in Gorontalo. We hope that with this clean water well facility, it will increase enthusiasm in improving the quality of life." Now clean water wells can be used properly. The water that comes out from a depth of 100 meters is clear with a discharge of 5000 liters per hour.

Results that meet expectations, become a motivation during the process of building wells. Obstacles such as erratic weather, hitting hard formation, and damage to the machine due to the large vibrations causing the drill bit to break, are challenges that can be overcome. What is remembered is only the desire to meet the needs of the people of Gorontalo for clean water so they can live a healthier and more prosperous life.


Other News