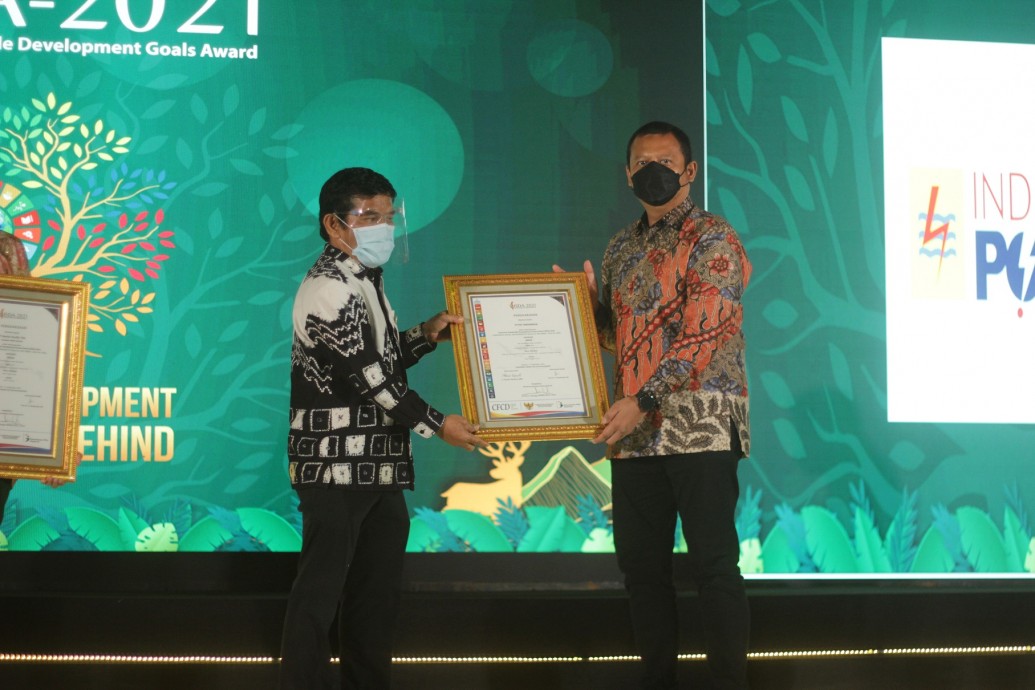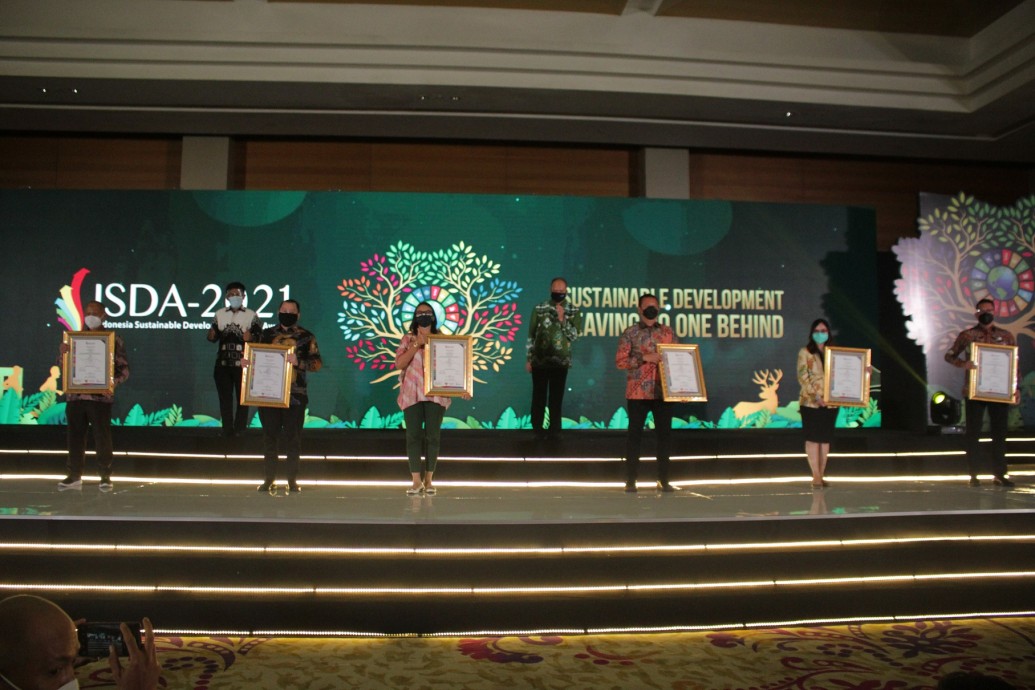 Supports Government with Stunting in NTT, PTTEP Wins ISDA 2021
17 Sep 2021
PTTEP Indonesia once again won an award for their contribution to SDGs No.3.1, namely on Improving Maternal Health and Childbirth from the Corporate Forum for Community Development (CFCD) in the Indonesia Sustainable Development Goals Award (ISDA) 2021, which was held at JS Luwansa Hotel Jakarta, 17/09/2021.
This is the second award in PTTEP's involvement in preventing stunting in East Nusa Tenggara or NTT. Previously, PTTEP Indonesia won The Asia-Pacific Stevie Awards 2021 in July 2021.
PTTEP Indonesia was awarded the Gold category for participating in the achievement of Indonesia's Sustainable Development Goals or SDGs 3.1 through the program "Collaboration for the Nation and Better Generation – Acceleration of Stunting Prevention" in East Nusa Tenggara.
"The award received from the Indonesia Sustainable Development Goals Award 2021 is a tribute to our contribution to developing Indonesia, especially in NTT," said Grinchai Hattagam, General Manager of PTTEP Indonesia.
PTTEP Indonesia is pleased with the collaboration that has been established and continues to be carried out with the government, because it builds a healthy future for Indonesian children and has a major impact for the progress of the nation and country.
The Indonesian SDGs Award (ISDA) 2021 is an encouragement for corporations in Indonesia to support the achievement of the Sustainable Development Goals. The Ministry of Economy and the Ministry of National Planning/National Development Planning Agency or Bappenas, as the organizers, are committed to realizing the SDGs as a follow-up to the Millennium Development Goals (MDGs). Businessmen in Indonesia as part of the involvement of global business leaders can be committed to participating in realizing equitable development.
There are 3 categories in the Indonesian SDGs Award (ISDA) 2021, namely the corporate SDGs which contains 17 goals and 34 programs, then the CSR/CID program category which contains 16 goals and 30 programs, and the individual category with 4 levels of involvement, which are at the board of directors level, general manager, manager, and partner/local hero level.
Other News