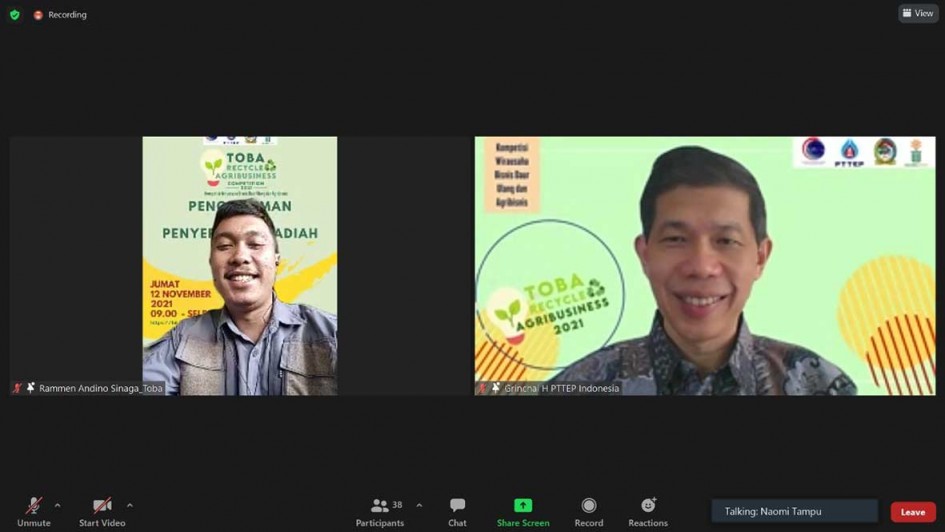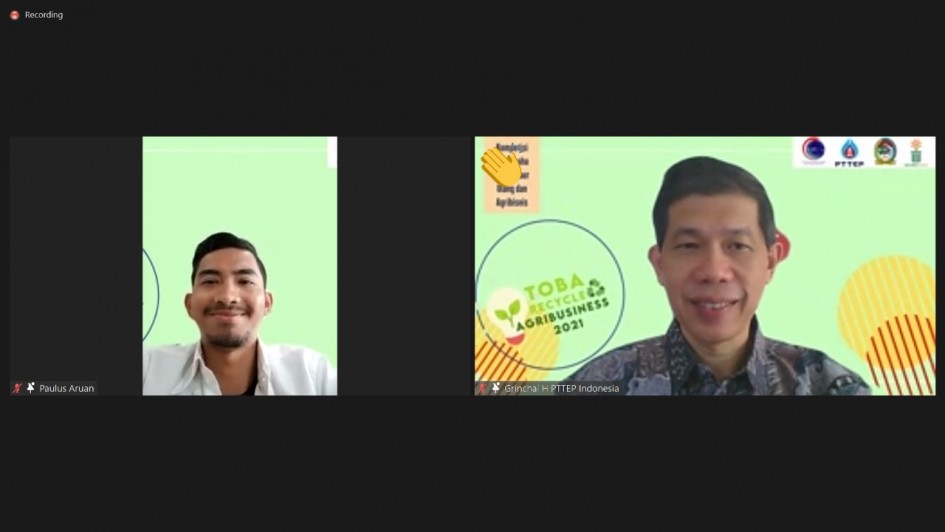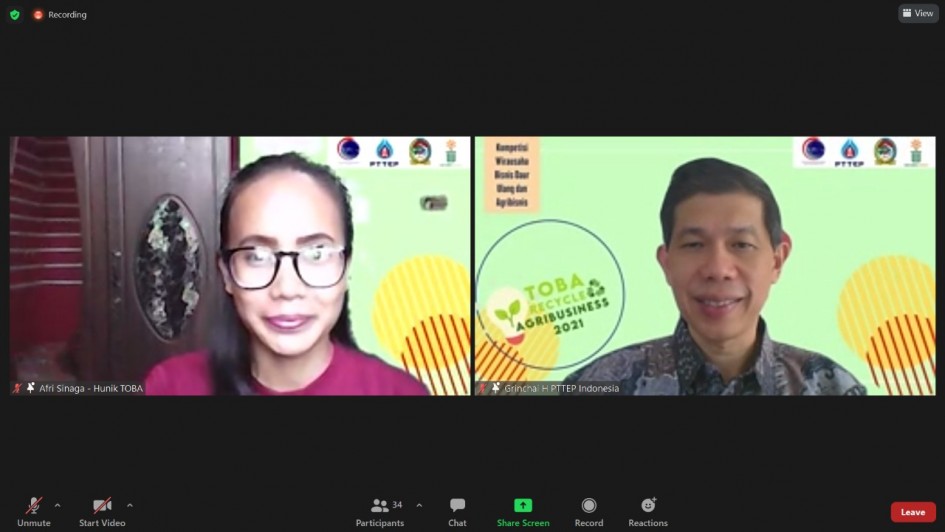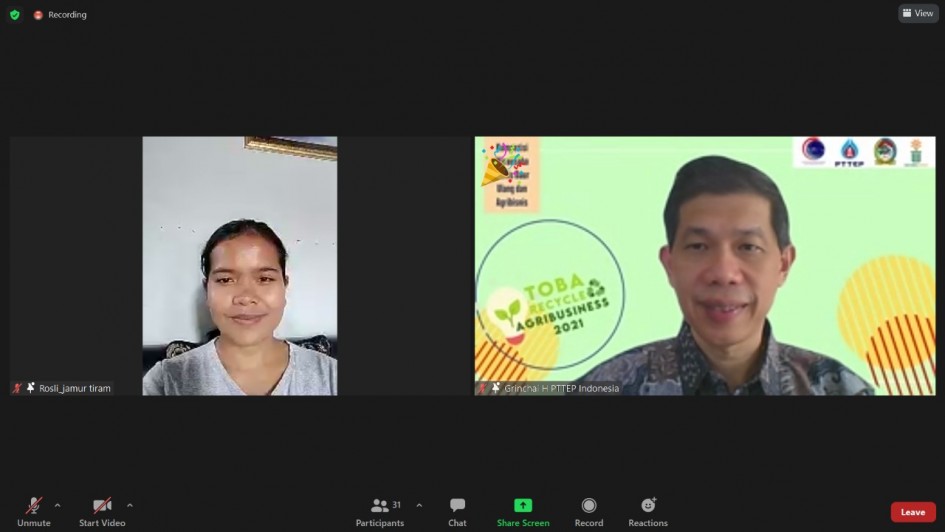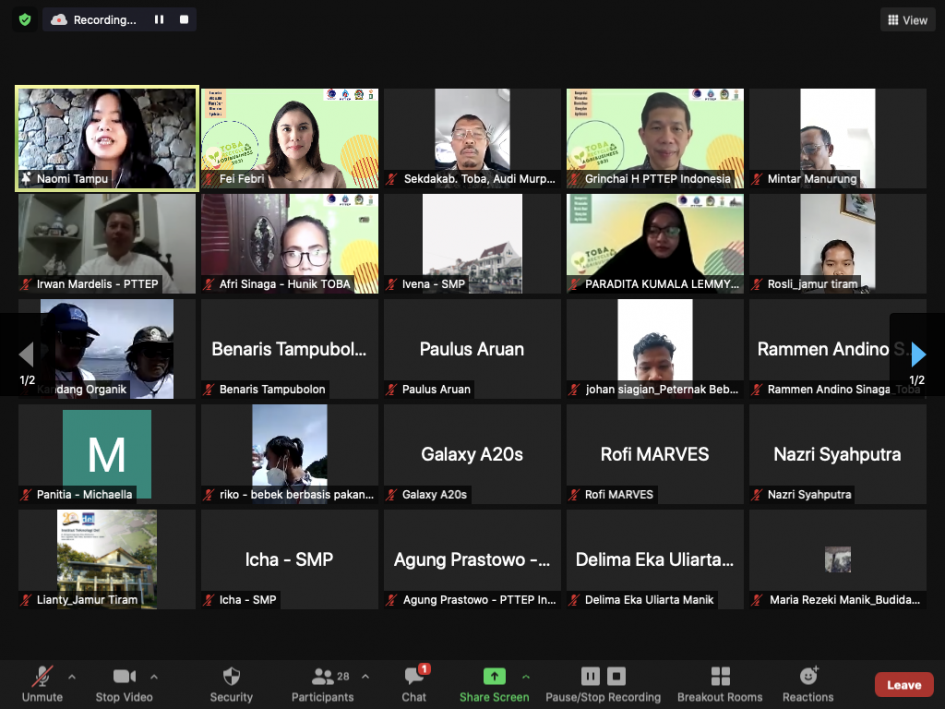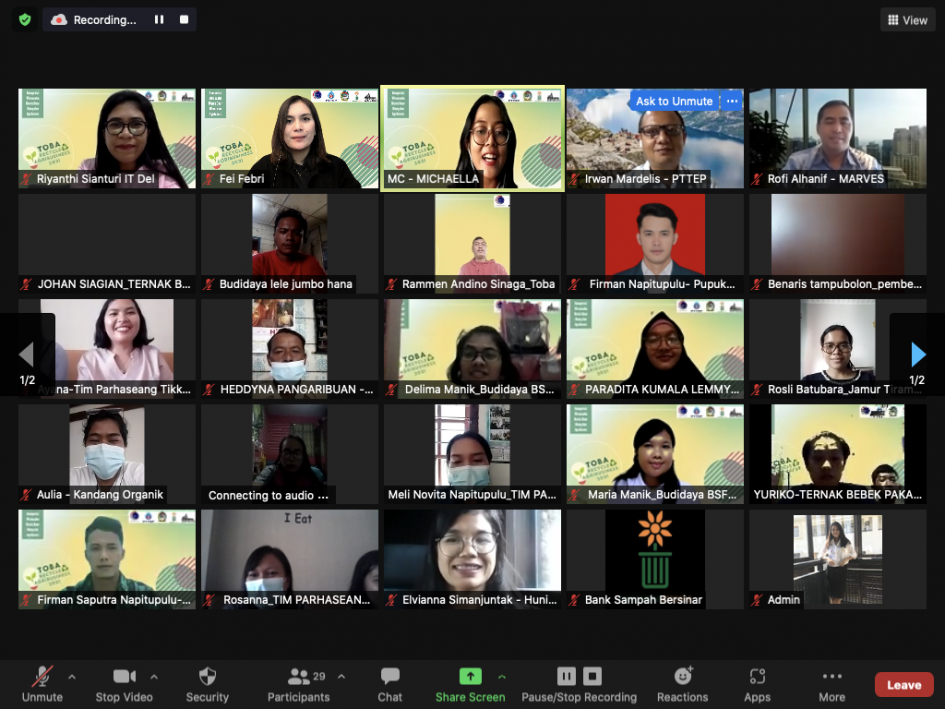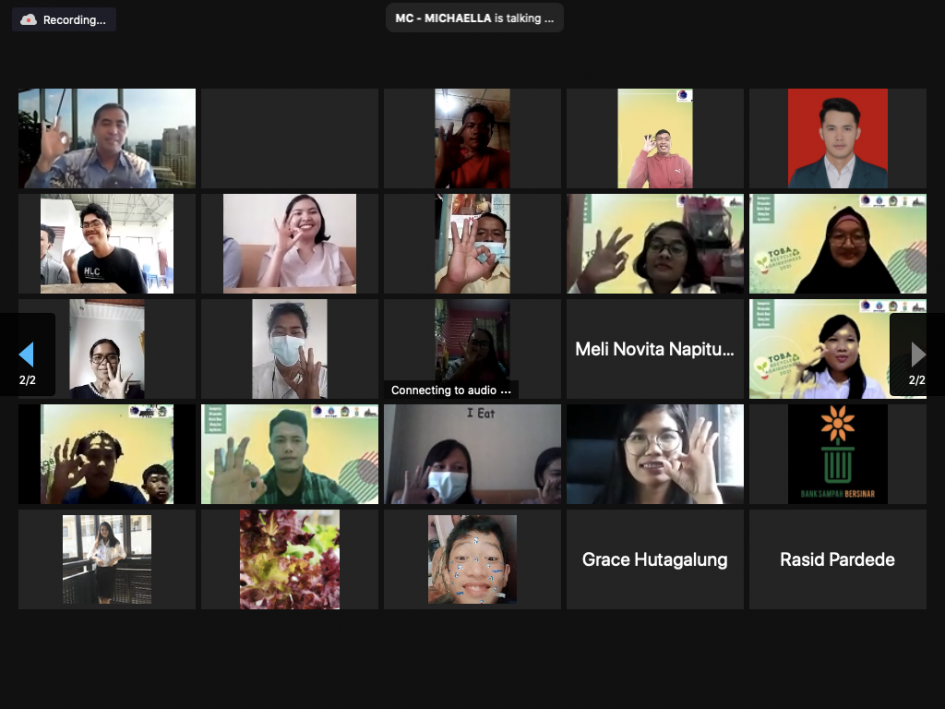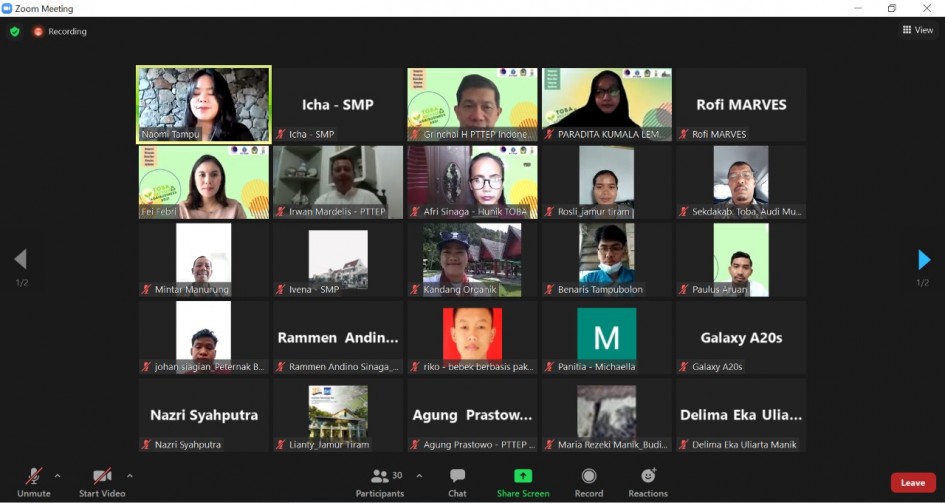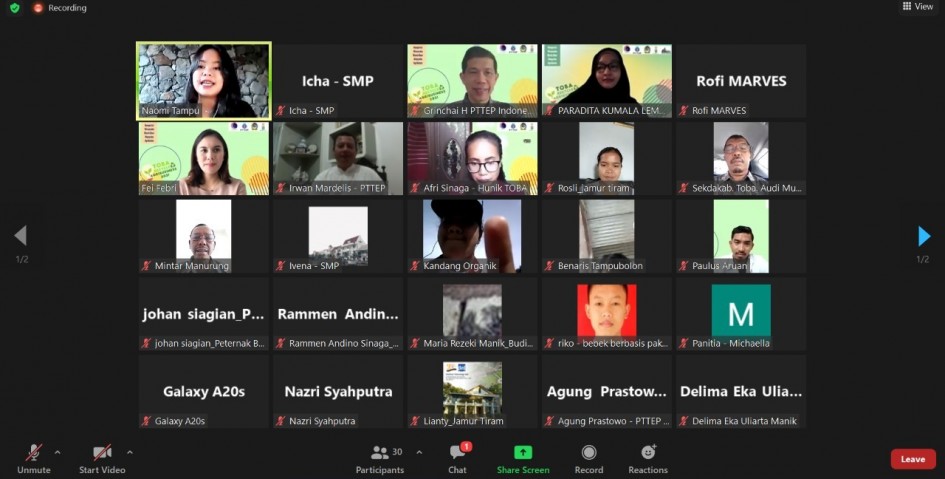 Toba Government Together with PTTEP Indonesia Held Recycling and Agribusiness Competition in Toba
19 Nov 2021
PTTEP Indonesia in collaboration with the Toba Regency Government and Bank Sampah Bersinar held the Toba Recycle Agribusiness Competition or TRAC 2021, which is a competition for Small and Medium Enterprises (SMEs) that are engaged in recycling and agribusiness. This event is part of a series of PTTEP Indonesia program to support the improvement of waste management in Toba Regency through community empowerment and circular economy, to support economic recovery amid the pandemic.

Regional Secretariat (Secretary) of Toba Regency Murphy Sitorus, said this event was a form of stimulus for economic activity in the midst of a pandemic, but indirectly provides solutions in handling the problem of waste. "The pandemic has brought down the local economy. This activity is expected to raise enthusiasm for SMEs in Toba Regency so that they can support the growth of the economy in Toba Regency, he said through his speech during this event (12/11/2021).

There were 30 participants in this competition. Following the tagline TRAC 2021, this competition requires participants to form a group aged maximum 30 years old and active in recycling and/or agribusiness.

PTTEP Indonesia provides a total prize of Rp 50,000,000.00 in the form of business capital assistance for 10 winning SMEs, as well as business assistance and training, in collaboration with Institute Technology Del. "We hope the selected SMEs can make the best use of this opportunity, so that they can continue to develop, be competitive, support the economic growth of the community and become a solution to the problem of waste in the environment," said Grinchai Hattagam as General Manager of PTTEP Indonesia.

The panel of judges include, Rofi Alhanif, Deputy Assistant for Waste and Waste Treatment of Kemenkomarves, Riyanthi Angrainy Sianturi, Head of IT INNOVATION and Entrepreneurship Division DEL, Irwan Mardelis, PTTEP, Mintar Manurung, Head of Toba District Environment Office, and Fei Febri, Director of Bank Sampah Bersinar.

Murphy Sitorus hopes that this activity there can be innovations of SME products that can adapt to current conditions and have a positive impact on the environment in Toba Regency.

"The Winning SMEs will be provided training sessions, assistance, improve skills and to be followed up on how the products can be accepted in the market. Hopefully they can really develop and become an example to attract other communities to move together," said Sitorus.
Other News