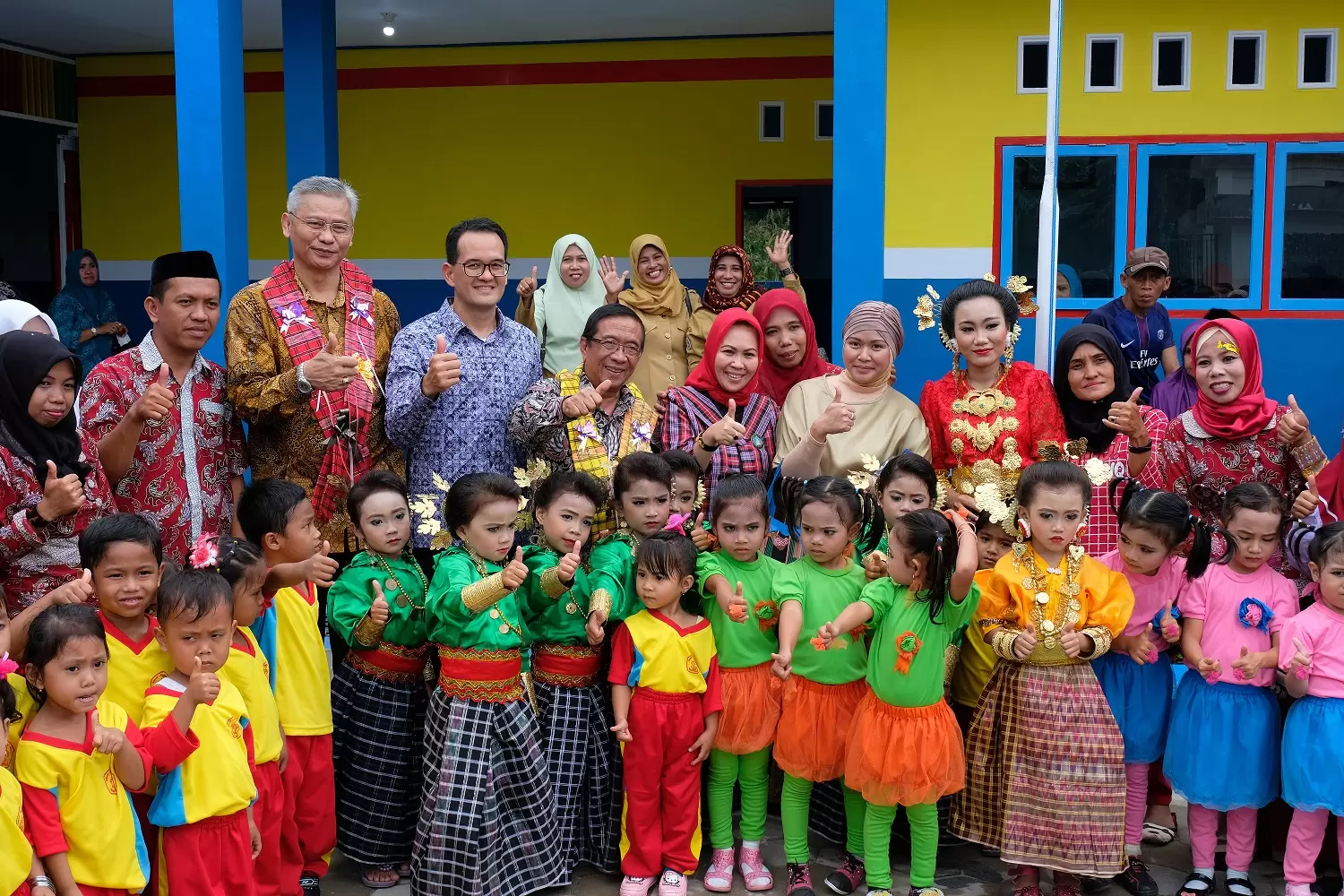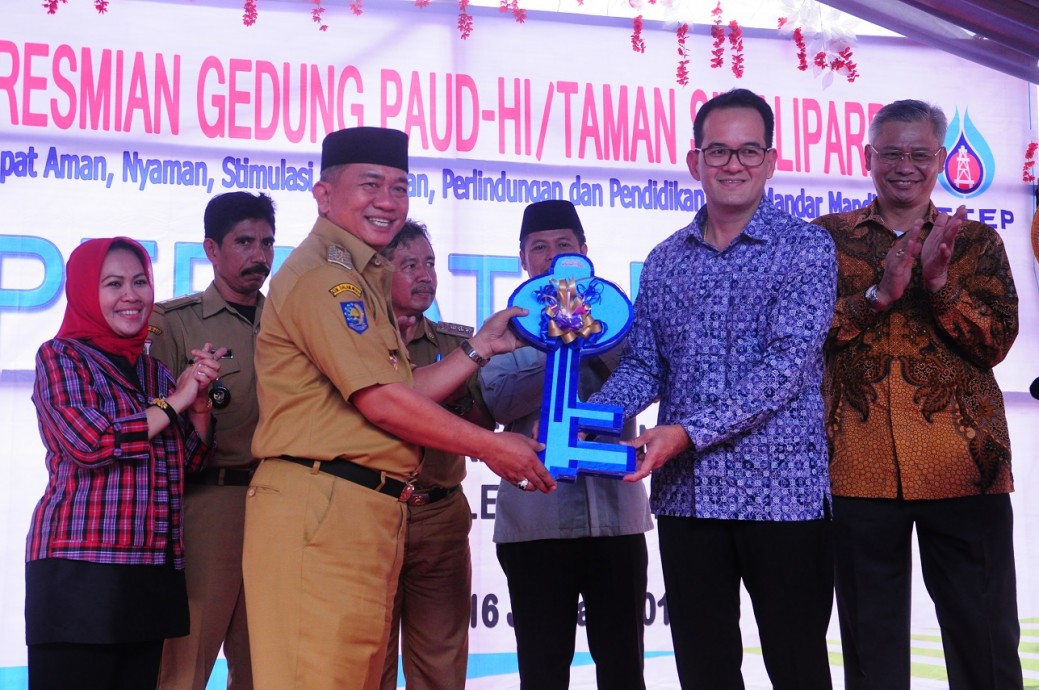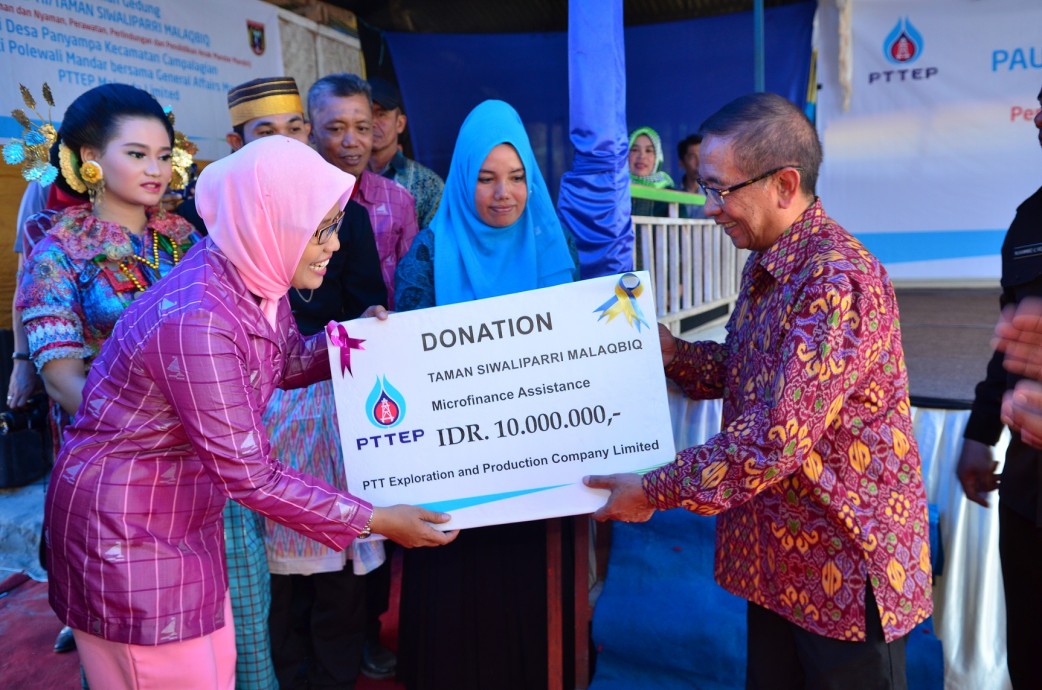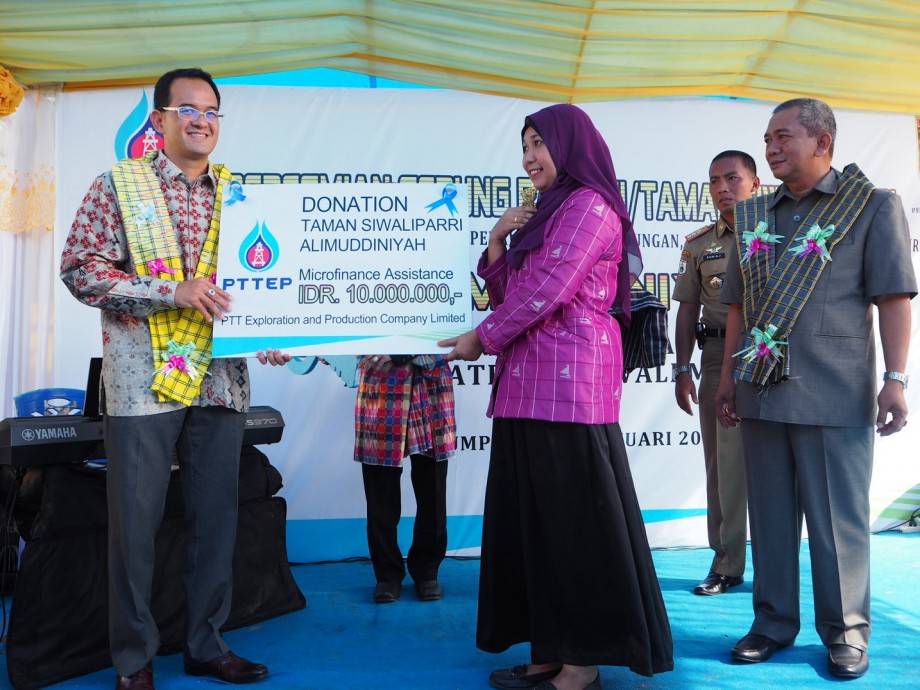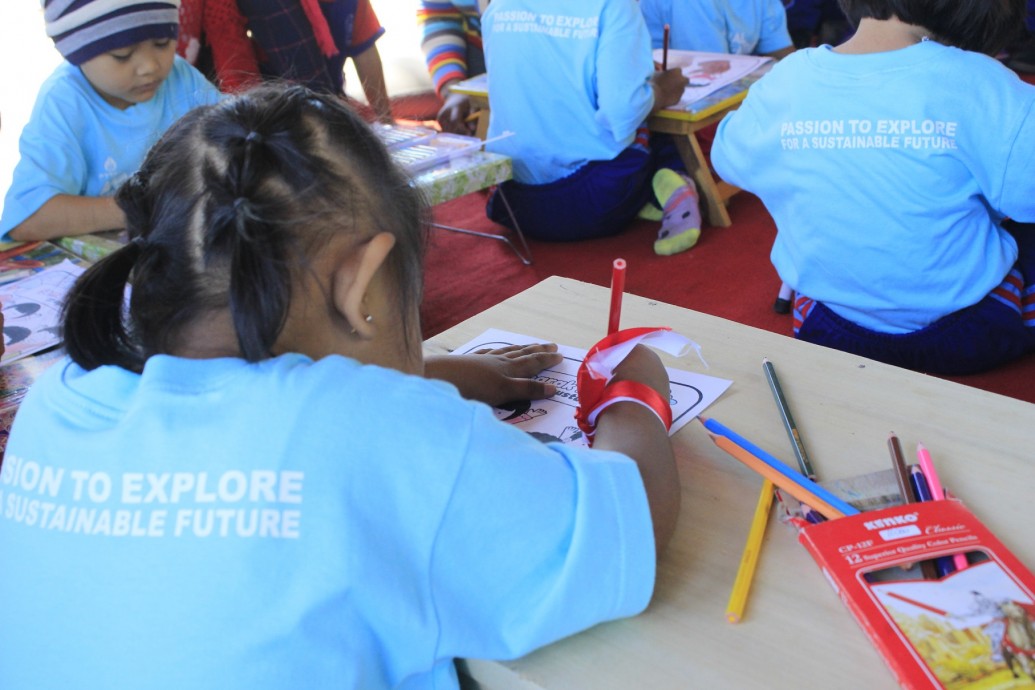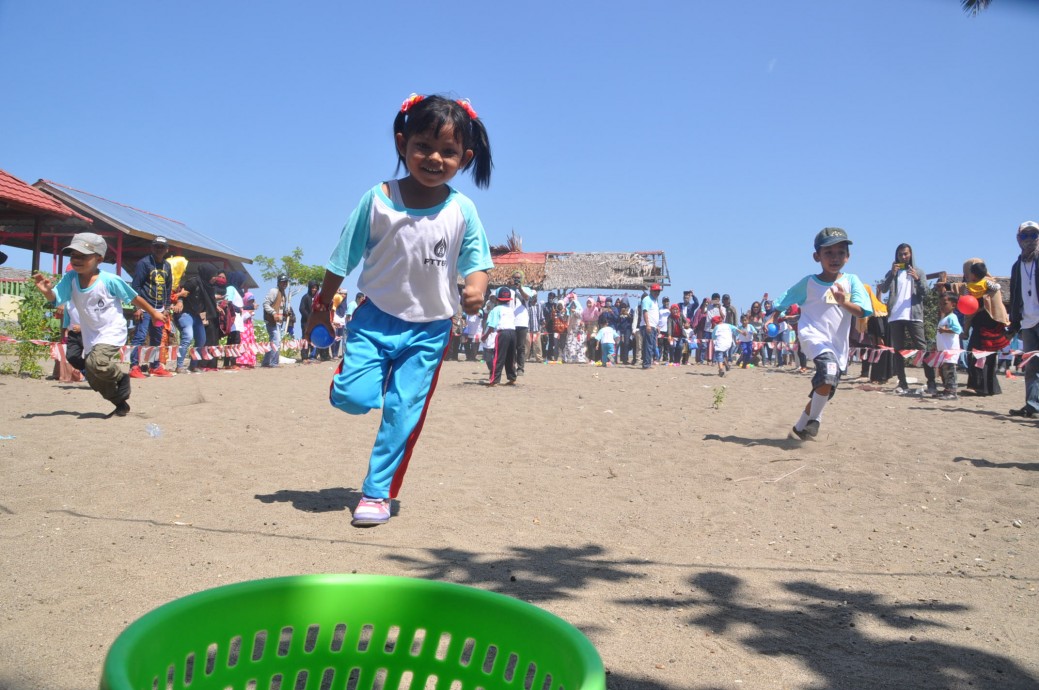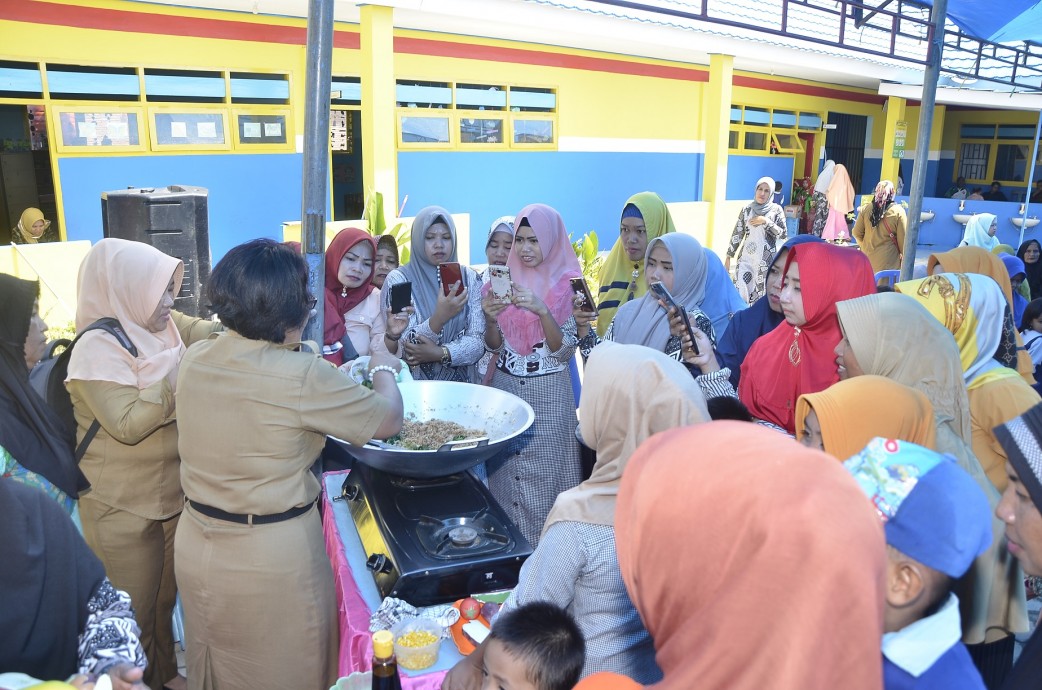 SIOLA (Stimulation Intervention Optimalization of Services for Children)
SIOLA (Stimulation Intervention Optimalization of Services for Children) is an integrated early childhood development centre. It aims at making sure that early childhood (0 to 6 years old) essential needs are met according to their age and development stage along with creating strong and resilient households for children. It is implemented through collaborative efforts of the Government of West Sulawesi, UNICEF, local women's group, and local NGO.
PTTEP Indonesia have continuously supported the SIOLA program for that past 5 (five) years and to re-assess in the following years for the possibility of replication to other areas in Indonesia.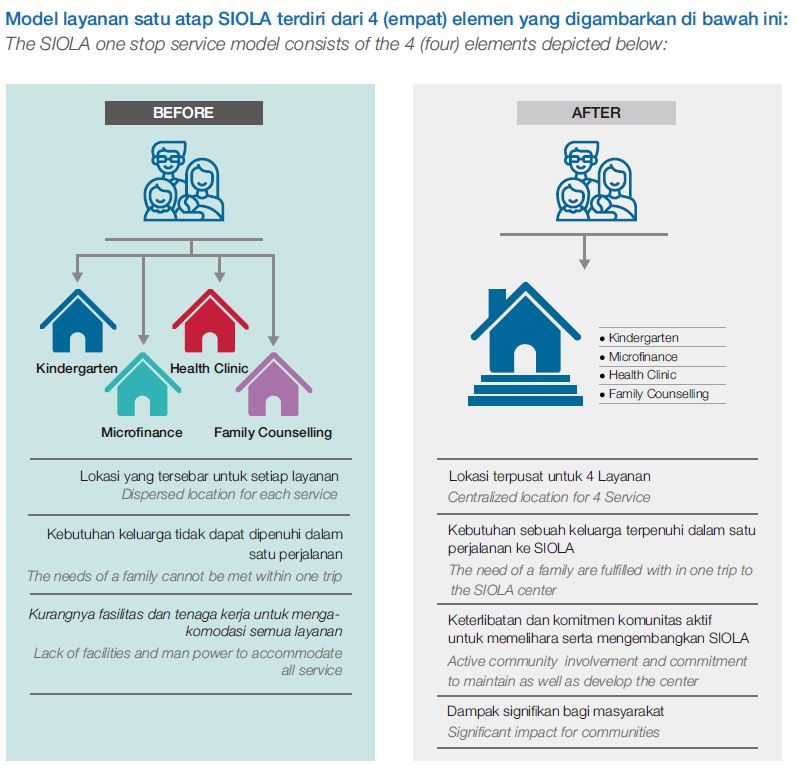 Kindergarten (Education):
Designed to stimulate the child's eagerness to learn through playing. The Government emphasizes the inclusion of local values and social capital through games, stories, etc. as part of their teaching aid.
Health:
Provided by the local clinic once a month and serve as an access for parents to gain proper understanding of growth and development, nutrition, and other health issues.
Counselling for Young Family:
Provide insight to the child's parents in order to be more skillful in child care, broadening their knowledge and skills about parenting, as well as devoting more attention to the child.
Microfinance:
Economic condition of the family also plays an important part in their ability to meet the health and educational needs of a child. The SIOLA program offers training regarding financial management and provide capital assistance to the parents.
Company's Role and Contributions
Role
Alongside the selected local NGOs in West Sulawesi, PTTEP Indonesia also play an active role in SIOLA program, which include:
Scout for new locations.
Obtain approval and recommendation from local government.
Ensure construction is completed within the agreed timeline adhering to all safety procedures that apply.
Host grand opening ceremony with stakeholders.
Contributions
PTTEP Indonesia supports and contributes to the SIOLA program through various means:
The construction of a new school building complete with learning equipments and facilities.
The existence of a new building have become a motivation for children and parents to participate in the program, and additional classrooms mean the school is able to accommodate more students than previous years.
Microfinance assistance in the amount of IDR 10,000,000 for each SIOLA as initial fund.
With this fund, the school is able to provide assistance for mothers to start or scale up their small business. In return, the interest from this mini loan serves as an additional fund for the school.
Capacity building for teachers and committee on various topics as one of the company's initiatives to raise the quality of teaching and management.
Each year, PTTEP Indonesia formulated and implemented the most effective and relevant topics based on results of monitoring and evaluation, as well as recommendations from the training consultant. Testimonies from participants (taken from final reports) mentioned that after each capacity building, teachers and committee have shown drastic improvement and confident that they are able to manage the school in a proper way.
2015: The first training for SIOLA committee with the objective to enhance their management knowledge and skills, in order to operate the school in a well-managed process.
2016: Training for SIOLA committee, parents, and teachers with the objective to strengthen the synergy between them and maintain the quality of the program for the long run. There was also a session regarding microfinance success story with a successful microfinance agency from Yogyakarta as the special guest.
2017: Training specifically for SIOLA teachers, as per recommendation of SROI result. The objective is to maintain the quality of teaching and those participants are expected to become the trainer and share the knowledge to other SIOLA teachers.
2018: Training with objective to maintain the quality of teaching and to introduce the concept of economic empowerment in conjunction with the social enterprise program as part of PTTEP Indonesia effort for the sustainability of the SIOLA program.
2019: Training with objective to maintain the quality of teaching and build awareness regarding emergency situations such as fire and natural disasters. First aid session was also included in the training module.
2020: Training regarding digital education for children and family, psychology of early childhood development, team building games, and effective communication.
Health campaign roadshow (healthy lifestyle, parenting, and nutrition) to all SIOLA.
The company hosts health campaign activities to equip mothers with the knowledge and proper care for their children's growth. Because a healthy child will have an excellent growth and excel in learning.
Annual Gathering and Competition
All SIOLA gather once a year participating in various competitions and this occassion also serves as the moment to monitor the children's progress in terms of self confidence, creativity, health, etc.
Achievements
Since our first involvement in 2013, PTTEP Indonesia have established and fully supported a total of 15 (fifteen) SIOLA and successfully replicated this program in 3 (three) different Regencies of West Sulawesi.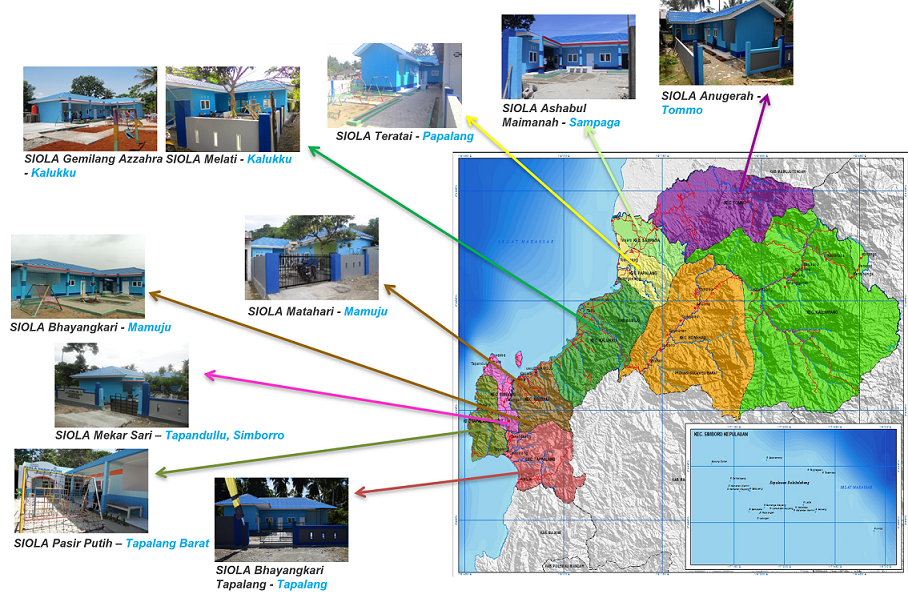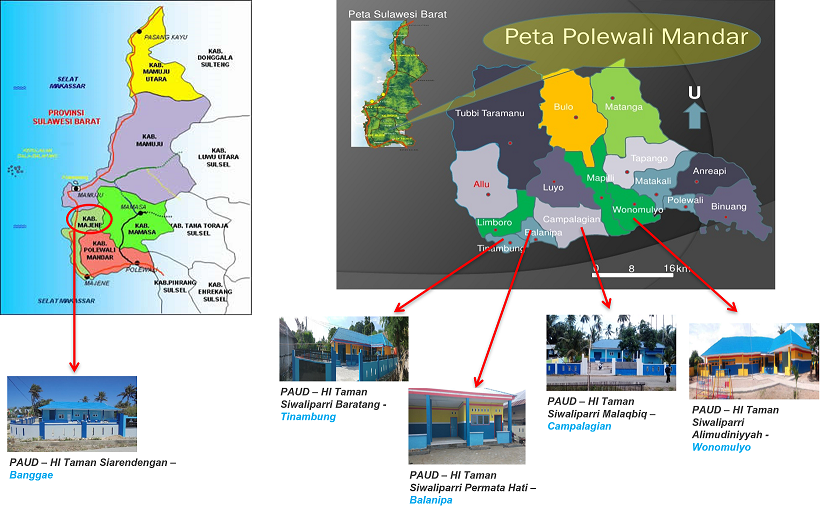 Up to today, there has been over 1,200 direct beneficiaries per school year, obtaining the essential needs of early childhood development in terms of education, health, parenting, and microfinance.
Stakeholders such as local government, SKK MIGAS, Police Department, International organizations, media, and local NGOs have been actively supporting PTTEP through various means. The company have received various recognitions from local government as well as beneficiaries, appreciating our effort for accelerating, replicating, as well as constantly improving the program in order to make it sustain. Also, there are many local communities who are starting to realize the importance of enrolling their children in the program and some even eagerly offered to grant their land to the government so that they could have such early childhood development center in the area.
The impact of this program have been assessed using Social Return on Investment (SROI) and resulted in a satisfactory SROI value of 1.03, from 2014 to 2016. Furthermore, a forecast value of 2.87 for the next three years convey that the company have made the right decision to support the program.
PTTEP is currently the first and only private sector to fully support this local government initiative. Ultimately, The company obtained the absolute liscense to operate in the area, by focusing on supporting grassroots community development for the poor and underserved communities in terms of education and youth. In the following years ahead, the company will continue to support new and existing locations and aims for the sustainability of SIOLA centers in West Sulawesi
csr paud, pttep csr paud, paud indonesia, csr siola paud, csr siola paud indonesia, paud csr pttep, pttep peduli paud, pttep indonesia peduli paud, csr paud siola, pttep bersama paud, paud
Click Link to PTTEP Indonesia CSR Annual Report 2016 - 2019 Book
Related Content