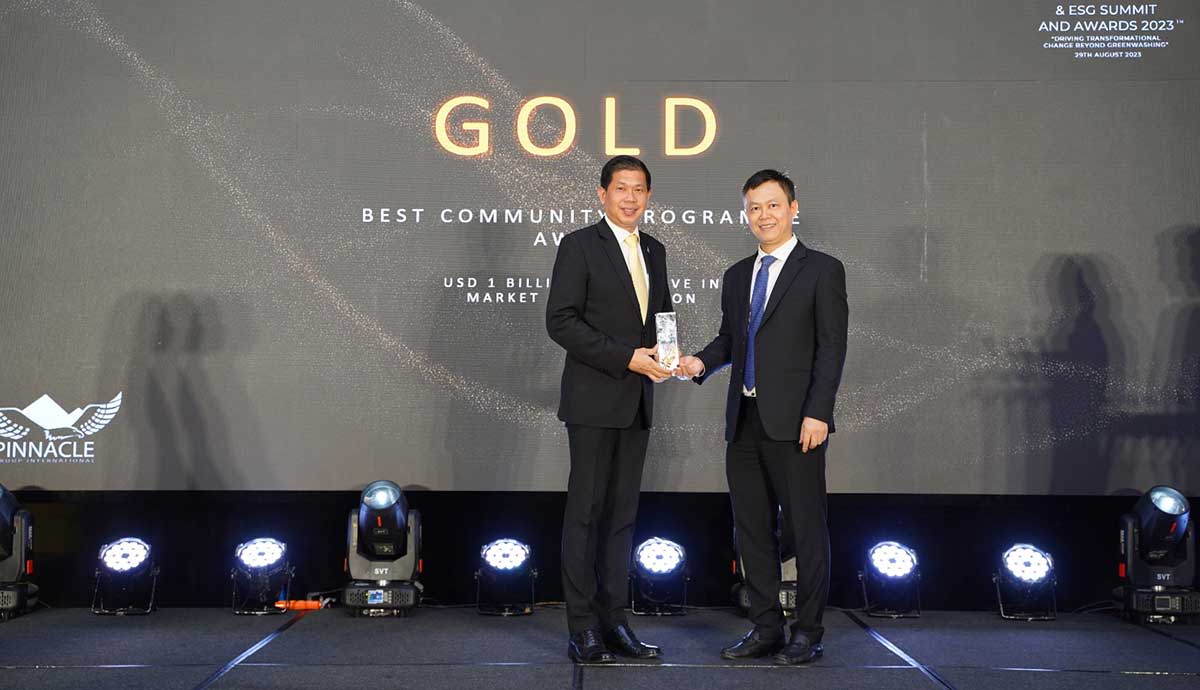 PTTEP Indonesia Won Gold from the 15th Annual Global CSR Awards 2023 in Da Nang, Vietnam
29 Aug 2023
PTTEP Indonesia obtained yet another award, this time at The 15th Annual Global CSR & ESG Summit & Awards 2023, held in Da Nang, Vietnam on August 29, 2023. PTTEP Indonesia won the Gold Award for Best Community Program category.

This award is an appreciation for PTTEP Indonesia's CSR achievements in the Stunting Prevention program which has always been a top priority to reduce stunting rates in Indonesia, the result of a collaboration between PTTEP Indonesia with Dompet Dhuafa and other stakeholders.

This award is an appreciation for the corporate social responsibility (CSR) that has been carried out so far, and also proves PTTEP's seriousness in helping the government in tackling stunting, especially in East Nusa Tenggara (NTT). "I feel very honored to receive this prestigious award. I would like to thank the stakeholders and the team. This is a great encouragement for PTTEP Indonesia to deliver even better results in the future," said Grinchai Hattagam, General Manager of PTTEP Indonesia.

The Global CSR and ESG Summit Award is Asia's most prestigious awards program, presented by The Pinnacle Group International, to recognize the extent of Corporate Social Responsibility and Corporate Governance. The program recognizes and honors companies for outstanding, innovative and world-class products, services, projects and programs implemented in the past and present.

PTTEP Indonesia's CSR program in the health sector focuses on the health of children and pregnant women, especially those in East Nusa Tenggara (NTT). Through various programs in the effort to overcome stunting, PTTEP Indonesia together with Dompet Dhuafa, the National Team for the Acceleration of Poverty Reduction or TP2AK Secretariat of the Vice President and the Provincial Government of East Nusa Tenggara are trying to reduce the stunting rate by 14%.
Other News